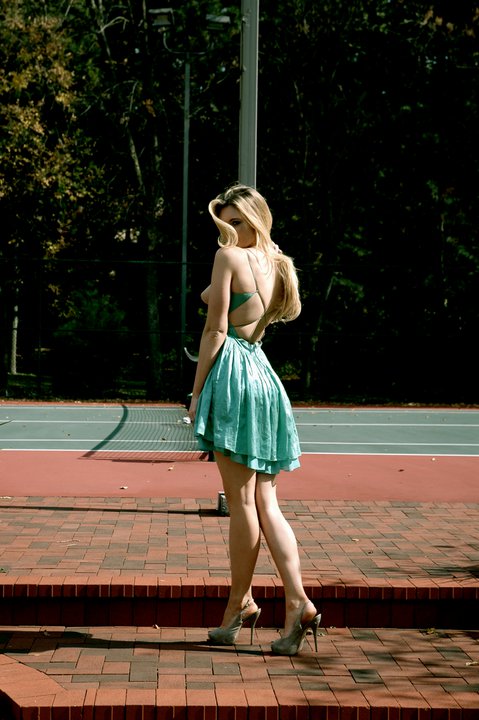 We are huge fans of Project Runway.  We've watched every season and every episode while rooting for our favorites from the sidelines on our couch.  The premiere of Season 10, the newest installment of the reality show, will air Thursday, July 19th on the Lifetime network.  In the past, our obsession with reality television's elite fashion show has allowed us to interview famed Project Runway judge Nina Garcia and now we've had the honor of interviewing our all-time favorite, Season 6 runner up Althea Harper.  Maybe we love her because she's a native Midwesterner like ourselves or maybe we love her because she interned for two of our fashion idonl, Alexander McQueen and Vivienne Westwood.  Either way, Althea Harper has proven she's a powerful force in the fashion industry.  When we met her, we were absolutely blown away.  Although we expected her to be tall, she literally towered, almost like a skyscraper, above everyone else and definitely commanded respect and fascination.  Her soft nature interwoven with her strong opinion made us even bigger fans, wanting to interview her and find out more about what made her so capable of being strong, confident and not afraid to be sexy!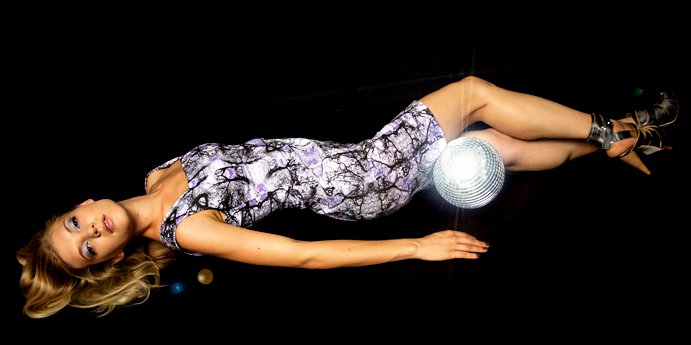 1. Introduce us to Althea Harper: the designer, the everyday women, and the newlywed.
I am a woman's wear contemporary designer originally from the Midwest but now spend my time alternating between NYC and CT.  I have a strong passion for what I do and I truly believe that what a woman wears dictates how she feels and therefore what she accomplishes.  I am also a newlywed that loves my husband, friends and family!
2. When did you first know you wanted to become a fashion designer?
I have known that I wanted to be a fashion designer since I realized that there was an occupation that allowed you to draw clothes (of course that is about 5% of what I do). I love that you can use both sides of your brain- I can be creative but I also have to understand how to run a business.

3. What are three things we wouldn't know by looking at you?
Three thing that you wouldn't know by looking at me is that I LOVE pizza- I could probably eat it for every meal and I crave it all the time- unfortunately I am gluten intolerant and not supposed to eat it but it is my weakness.  I completed in the Junior Olympics for track and field on my AAU track team and I've been one of the girls painted in latex at a Playboy party  – that always surprises people but I swear its more coverage then a bikini!

4. As you become more successful as a designer, who are the top three designers you look up to and why?
My best experience was working for Alexander McQueen- not only for his talent but how he treated people.  I admire Zac Posen for the same reason.  I love that Rachel Roy is not only a great designer but also style icon.
5. What kind of woman wears Althea Harper?
Strong, confident and not afraid to be sexy!

6. How do you keep a fresh look in fashion and from where do you pull inspiration?
I pull inspiration from anything- I never know what is going to inspire me the next season. Staying fresh is following your creativity and being aware of trends but not living by them.

7. Season 6 of Project Runway seems so long ago. Tell us about your day to day experience of what the show and the competition were like?
The show was very intense and it was 7 days a week 24 hours a day.  We really didn't get any time off.  We also usually slept less then 5 hours a night. It really was sewing and designing all day long. The days we had eliminations could also go till 2am.

8. Out of all the contestants on that season, who do you still keep in touch with?
I love Ra'mon and Christopher is very supportive.  I keep in touch with Malvin as well and run into Carol Hannah and Nicholas in NYC.
9. Tim Gunn seems, in the show, to be a great mentor for the designers. How much time do you guys actually spend with him and how helpful is he?
We spent a fair amount of time with him and he was a great mentor.  He kept the competition real, and reminded my of a professor.

10. The competition seems to become tougher and tougher each season.  What is something that you think the judges look for in a designer?
The ability to not only design but understand how to construct a garment, stay in trend while still being different and of course it takes a certain type of person who can handle being filmed all the time.

11. We would love to see you on the screen again! Any TV projects in the works? 
There are a few.  Can't give any details though due to contract restrictions…so boring I know!
12.  The new season of Project Run way is about to start – what piece of advice would you give to these new designers? 
Stay confident!!  You might not agree with all the judges decisions or have the support you want from the fellow designers but it is important to stay true to yourself!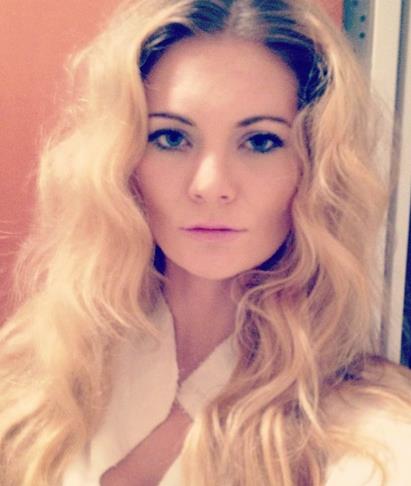 13. How do you define sexy?
Confidence

14. What do you believe is the sexiest city in the world? Sexiest hotel? Sexiest club? Sexiest designer? 
Sexiest city- Ibiza
Sexiest hotel- The Standard Miami 
Sexiest club- XS in Vegas
Sexiest designer – me and Tom Ford
15. In the celebrity world, who would your ideal "muse" be and why?
Penelope Cruz- she is everything! Smart, gorgeous, sexy and talented!
16. For all the brides to be, what are the top 3 dos and don'ts when preparing for your wedding?
1- have no regrets- if u want a low bust line on your dress but are worried what your grandma might think- just do it! ( as long as its not TOO low)! You want to look you best and feel your best do do whatever will make u feel that way – even if it's not traditional.  I think regret is the worst feeling and the last you want to associate with your wedding day.
2- don't sweat the small stuff- as long as there is a open bar and a DJ the rest will all just be a bonus! People remember the great time that they had- not the detail of the china.
3- have as many bridesmaids as you want! I had 13!! But they were all special to me and I wouldn't go back and change a thing- I love that they were all part of my day!!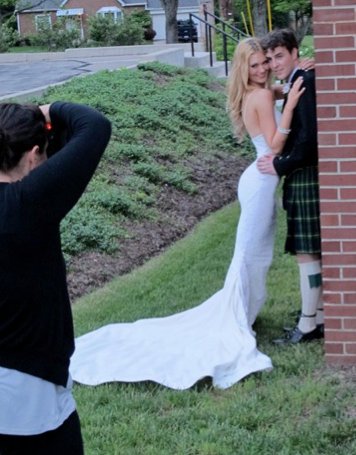 17. How do you define style and how would someone find or exhibit their own sense of style?
Style is not something you can copy from a magazine- but a feeling and look of how you put all your pieces together. It's a very individualized thing.

18. When you travel, what are five items you must have with you at all times?
Phone
Sketch book and pencils 
Good book
Moisture spray for my skin
A gossip mag (my weakness)
19. To all of the guys and girls, young or old, who dream of being a fashion designer…what is your best piece of advice?
It's not an easy road but with enough passion you can get through anything!
20. What are three of your simple luxuries? 
A great eye cream and moisturizer, my Apple products, and a high quality (ie designer, quality leather, etc) over sized purse. 
Be Yourself.  Be Fearless.  Be Your Own Unexpected Luxury.
Check in with us every week for our review of Project Runway!
Follow Us:
WARNING: We allow 100 words or less of content per interview to be taken, with a link to our original interview, and used without our authorization. Content larger than 100 words or copying our entire interview without our authorization to be used in ANY manner will result in our taking legal action per copyright infringement.
*Images Provided by Althea Harper