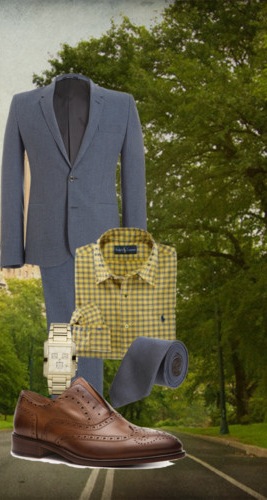 Sometimes he just needed to get away from everything.  The sound of clicking pens in the boardroom.  E-mails popping up every few seconds on his computer screen.  The stale smell of office coffee.  All of it.  Even the morning commute to his office offered him no solace anymore.  On that afternoon, something was different.  It was almost as if the silence of the country road to his old campus town called to him as freshman are called to their first day of class, fear and excitement creeping up on them like watching a great horror movie with close friends.
He walked out of his office, not even telling his secretary he had no plan to come back later in the day.  He jumped into his old, vintage Porsche and sped across town toward the exit south to the town of his college years.  He stopped at an old gas station, buying a pack of Marlboro reds and a Tahitian Treat, although he never smoked anymore and rarely drank soda.  Today…was an exception.
Back in his car, he lit a cigarette and spun down the old, country highway, listening to music he hadn't listened to in years.  He laughed to himself, remembering times when he swore he would never wear a suit and he would never work in an office, especially one that didn't have windows.  Today, all of those things were true of his circumstances.
He drove into that cozy, campus town and watched the summer students walk along the sidewalks, most with backpacks, some just carrying small books.  He drove down several streets until he found the house he had lived in that summer.  He got out and walked up to the front porch, memories flooding his mind.  He wasn't that person anymore.  Today he was a suit.
He smiled and looked at his new wingtip shoes.  He thought about he and his boyfriend walking the dogs and watching movies late at night.  He thought about their trips to Vegas, Miami and Paris.  He smiled and laughed a small laugh.  Walking down the steps he looked back only once before getting in his car and leaving.
I think I like being a suit, he thought, turning the car around and heading home.
Out of Our Closet Today: 7-17-12: Campus Memories
Suit: Maison Martin Margiela Textured Two Piece Suite/Barneys $1895
Shirt: Ralph Lauren Custom-Fit Yellow Twill Plaid/Ralph Lauren $45
Shoes: Mercanti Fiorentini Men's Laceless Wingtip Oxford Brown/DSW $160
Watch: Michael Kors/Nordstrom Rack Prices Vary
Tie: Burberry Prorsum Solid Tie/Barneys $195
Be Yourself.  Be Fearless.  Be Your Own Unexpected Luxury.
Check out all of our daily Out of Our Closet Looks in our Style Section!
Follow Us: