North Coast Music Festival has announced the lineup, venue change and dates for its 11th year. The fest will continue as Labor Day Weekend's biggest party happening September 3-5, 2021 at newly renovated SeatGeek Stadium in Bridgeview, IL, with tickets going on sale Friday March 26th at 1pm cst. Coasties can get excited for some updates in 2021 including the return of three days of music and arts (the fest was two days in 2019), the addition of a fourth stage for artist-run record label takeovers, a large-scale investment in experiential and interactive art installations, and stages perfectly situated inside the SeatGeek Stadium, the well-ventilated full-field practice dome, and on the surrounding fields.
3-Day GA and 3-Day VIP tickets on sale Friday March 26th 1pm cst at www.northcoastfestival.com
Single Day Passes will be released at a later date.
The lineup includes everything in the vast array of electronic music including heavy-hitters to emerging underground talent, DJs and live acts, with plenty of house, techno, bass and trance to satisfy any fan. A different notable artist or record label will curate the newly added fourth stage each day. Additional artists will be announced!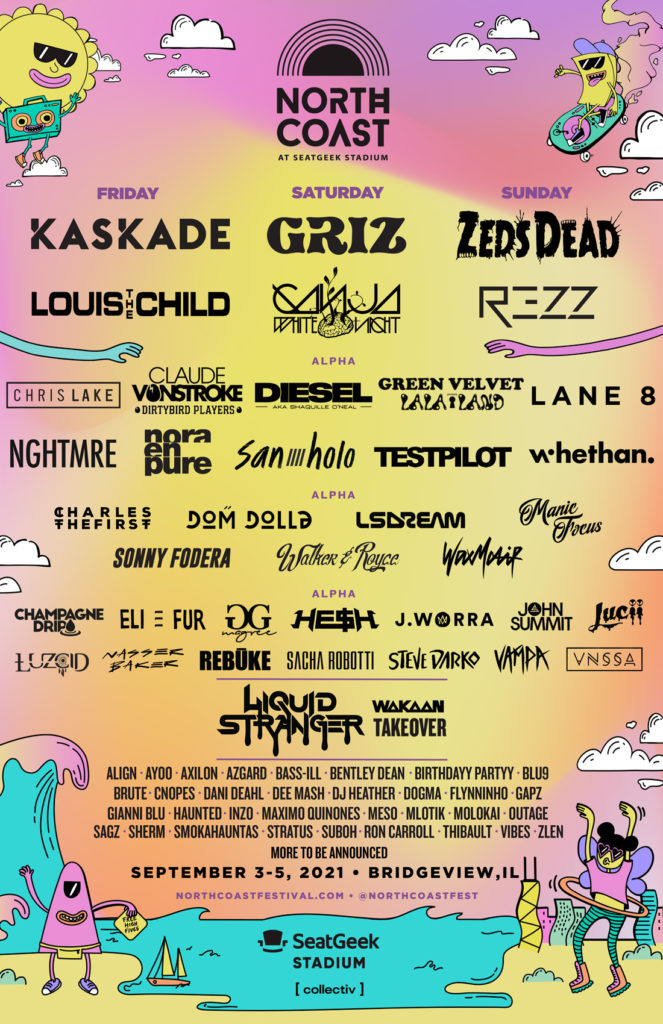 A word from North Coast:
With the challenges of 2020 behind us, and a promising 2021 fest season on the horizon, we're excited to announce a new home at the recently renovated SeatGeek Stadium, in Bridgeview, IL. We're thrilled for the various atmospheres the new stadium campus offers. The Main Stage will be inside the stadium, where fans can dance on the playing field or watch from the elevated grandstands. Another stage will be inside a massive air-conditioned, well ventilated, full-field soccer dome, with two more stages on the seven brand-new surrounding soccer turf fields.

North Coast Peeps
North Coast organizers recognize the current hardships and uncertainty created by the covid pandemic with this statement to their fans, in which they include that full refunds or passes for 2022 will be available if the festival does not take place in 2021: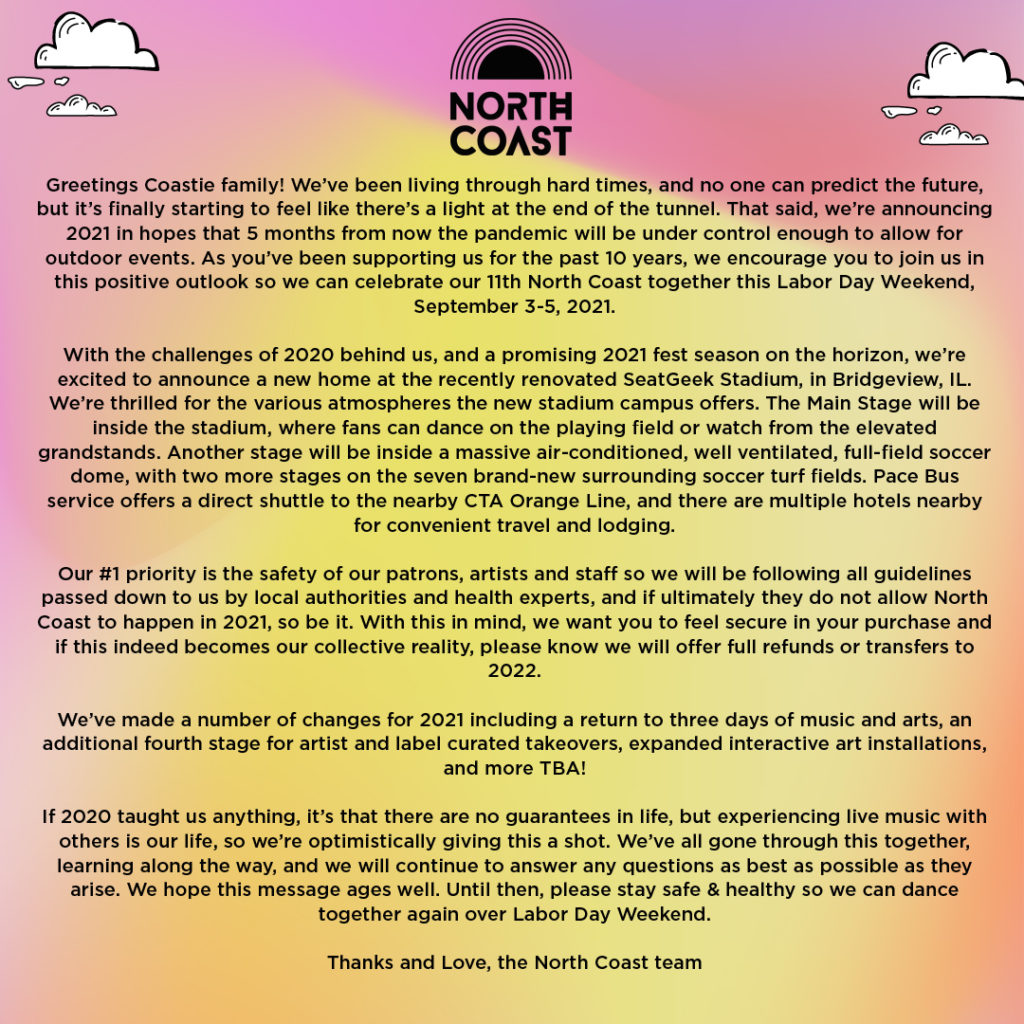 Pace Bus service offers a direct shuttle to the nearby CTA Orange Line, and there are multiple hotels nearby for convenient travel and lodging.
Preview of the festival grounds
Tickets for the 2021 edition go on sale tomorrow, Friday March 26th at 1pm CST!!!
Raannt can not be more excited for the return of festivals and for us to roam around the grounds of one of favorites – North Coast Music Festival! Are you all ready to celebrate the return of a healthy and inspiring festival world?!
Click here for more Electronic Dance Music NEWS.