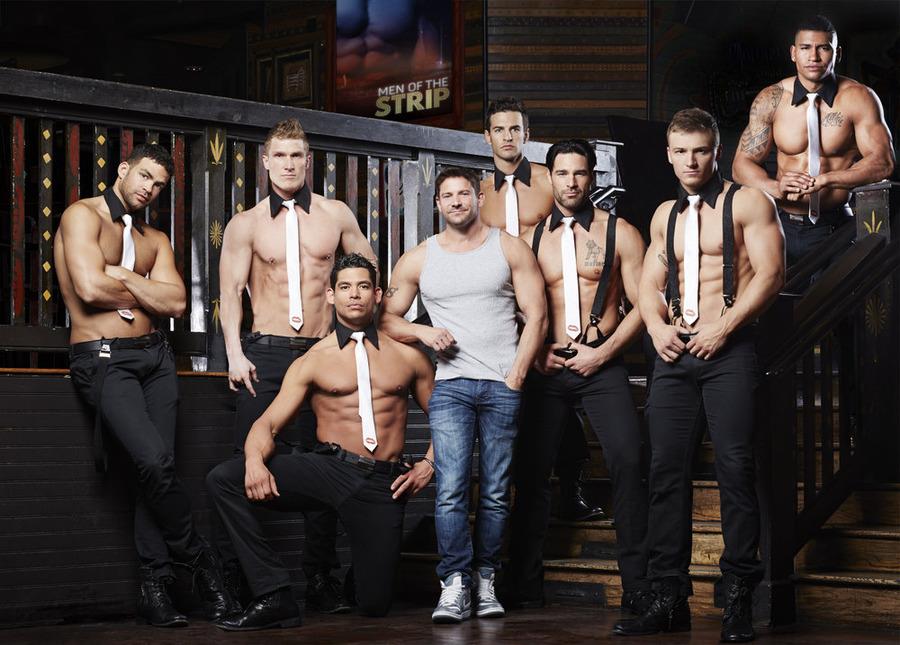 Aaahhh the heat of summer has glistened our skin and we couldn't be happier! With that comes a new, uber sexy series of E!, Men of the Strip. And this time is not just designer shoes and dresses… is hot bods, oiled abbs, and firm butts…on MEN!!! On Sunday June 1 at 10pm ET/PT E!'s all-new reality movie Men of the Strip takes us into the dressing rooms and lives of the Men of the Strip! We had the chance to chat with Glenn Douglas Packard, one of the stars of the show, about his life, the show and what E! fans should expect! Check out what he had to say!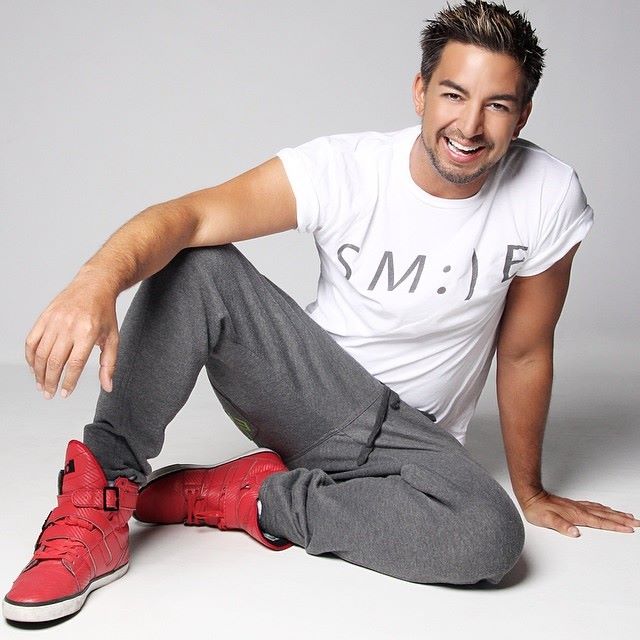 What's one word that best describes you?
STRIPTACULAR-I'm all about the STRIP right now in my career & if I'm involved you know it's going to be SPECTACULAR!
What is something about you we wouldn't know by looking at you?
I'm a country man at heart, and because of my farmland upbringing, I'm a humbled person with hard working & family values.
What should E! Fans expect from "Men of the Strip"?
Lots of sexy naked dudes. But there is more to these guys then just some dick shaking, they have great stories and all have over the top personalities, & we all share a common bond to make Men Of The Strip a household name.
What is one true and one false stereotype about male performers?
False: They are all gay.
True: Sex & partying is involved.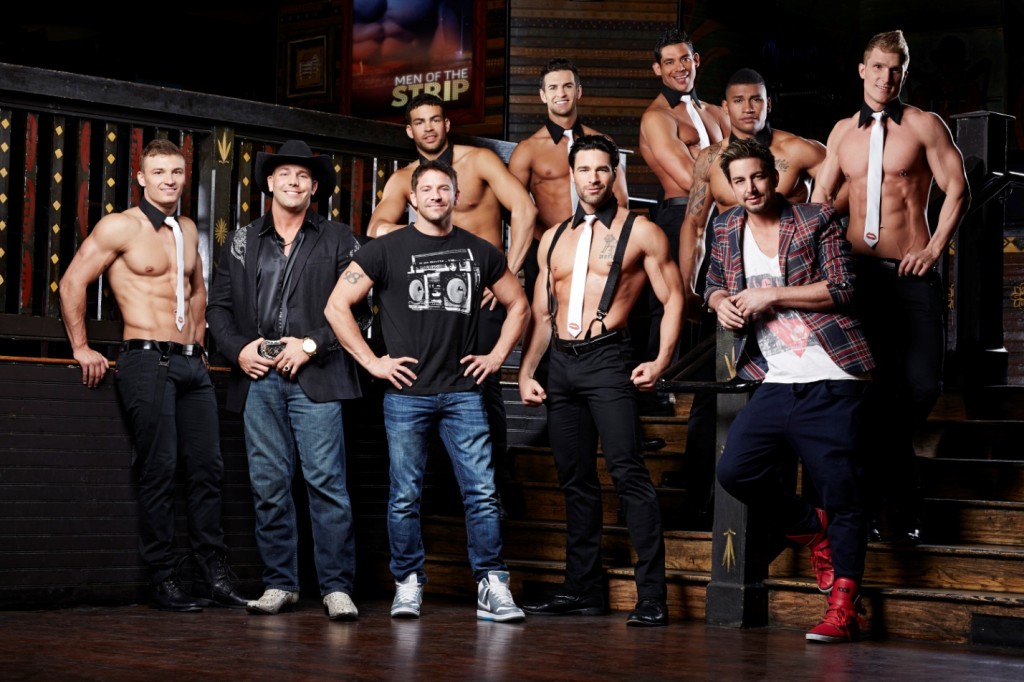 What inspired you to become a dancer?
I almost had my leg amputated, but a doctor saved it, almost costing me my life at the age of 19. It gave me a whole new prospective on life. I live every day since, as if it were my last. So I left the farm and did what my heart wanted to do: dance and entertain. Like "Run Forrest Run!", it was "Dance Glenn Dance!"
How do you define sexy?
That's easy for me: confidence with a touch of creativity, humor, and humanity in your heart.
What's the sexiest City? Club? Hotel? Vegas Show? Body part?
City-MIAMI, the sun, beach & people, its perfection.
Club- a club in Melbourne, Australia, i don't remember the name of it but there was gay eye candy everywhere!
Hotel- The Cosmopolitan in Vegas, only the beautiful people stay there.
Vegas Show-well since we still don't have a home in Vegas I will say "Fantasy" or "Zumanity"
Body part-where the butt and the back meet…Hubba Hubba!
What are some of your "rituals" when getting ready to perform?
My guys and even my professional dancers, get trained from me to do a 45 minute body conditioning warm-up. But with me, I don't think people realize, as a creative director & choreographer I prepare days before walking into a show, rehearsal, or taping. I always feel you need to be over prepared and not waste time.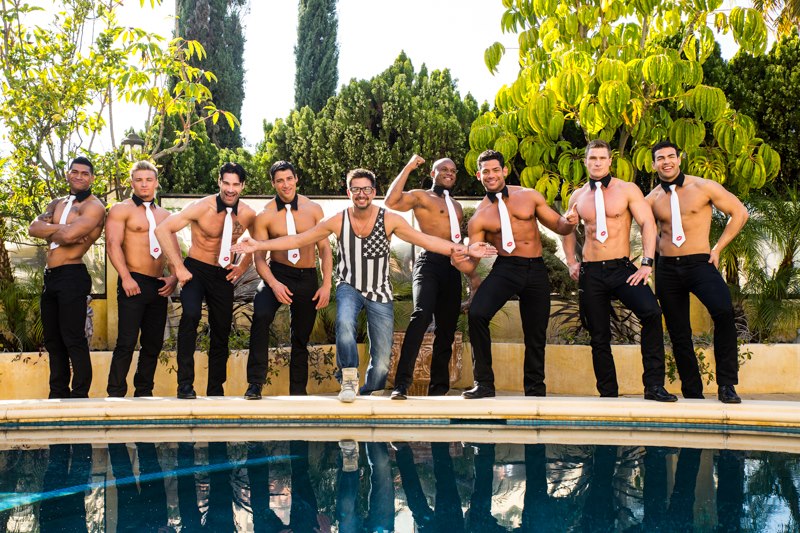 What do you want people to remember you by?
Someone who did what they loved, & inspired other to do the same.
What are your three simple luxuries?
Can I have four? Because I'm a workaholic, I do have to have my escapes too, those luxuries as you may call them for me are-log cabins, horror movies, & comic books. I can transport myself to those worlds when I'm dealing with the everyday stress of this entertainment biz, while sipping on a upside down venti iced non fat Carmel Macchiato, my fourth luxury!
Make sure to check out Men of the Strip Sunday, June 1st 10/9c on E!
Check out all of our other reality star interviews in our Interview section!
WARNING: We allow 100 words or less of content per interview to be taken, with a link to our original interview, and used without our authorization. Content larger than 100 words or copying our entire interview without our authorization to be used in ANY manner will result in our taking legal action per copyright infringement.
Images from E! and Glenn Douglas Packard's Facebook.