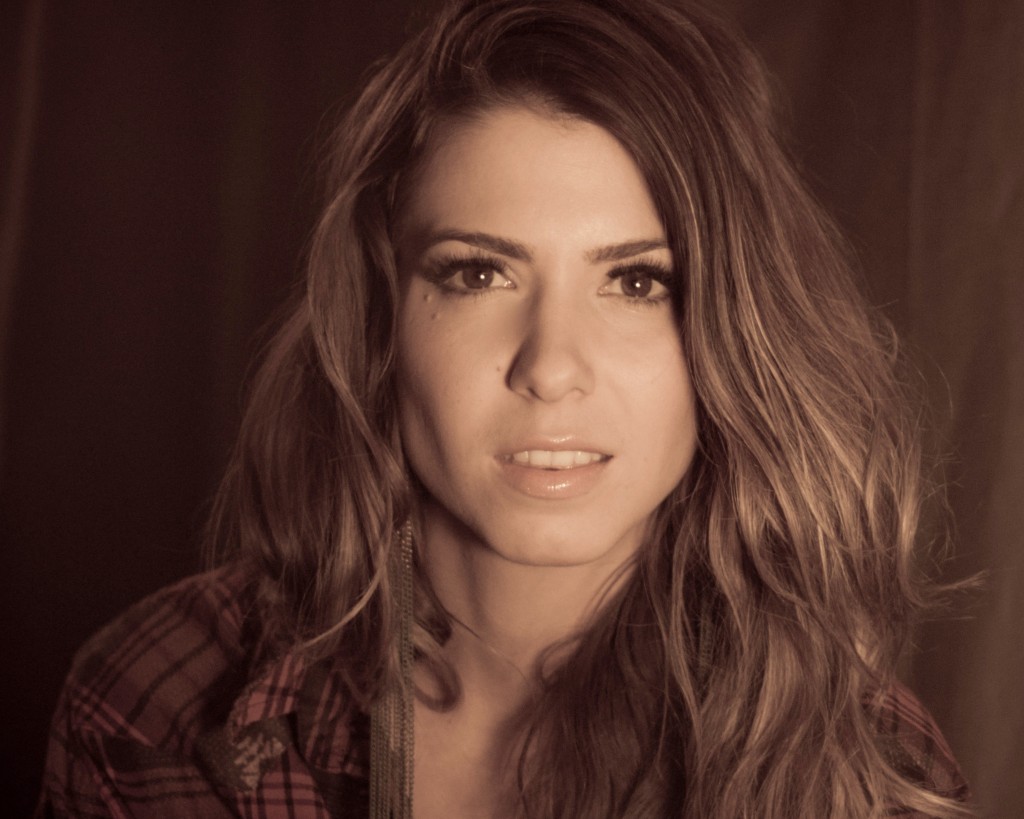 We first met Orly Shani when she appeared on our TV screens as one of the contestants of NBC's Fashion Star and now we're super excited to see this fashion beauty taking over the E! airwaves.  This time around, she will be letting us into the ever changing trendy world of fashion, lifestyle, travel, beauty and more!  We had to pleasure to chat with her about what E!s Fabulist is all about and what to expect from this show,  which we personally want to be part of!  The show will debut on E! Monday, March 17th @ 8:30pm ET/PT.  Meet Orly Shani… we love her!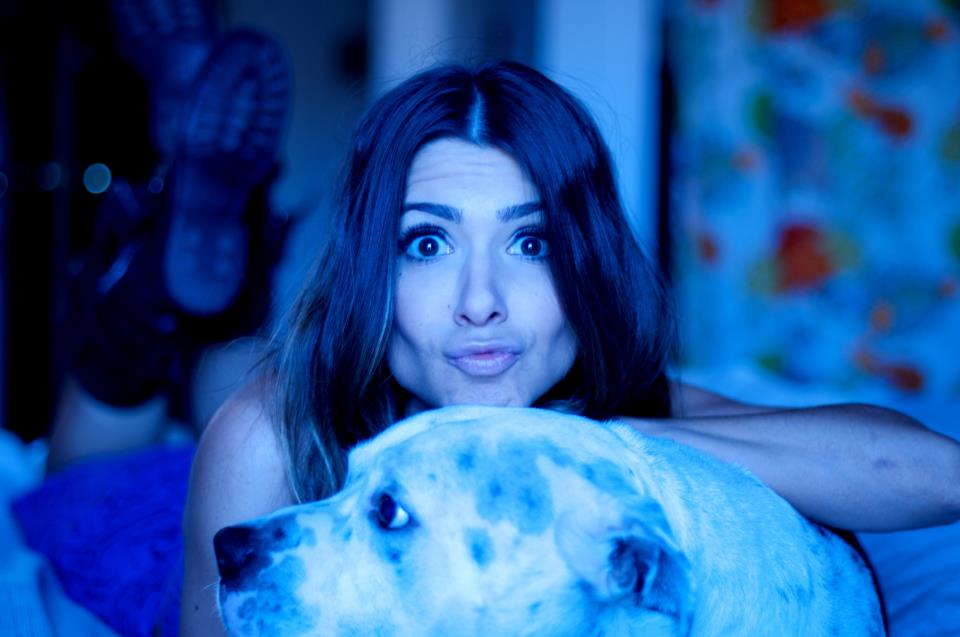 1. Introduce yourself in five words or less.
Loving, supportive, confident, extrovert, playful.
2. What's the one thing people know you for (aside from Fashion Star)?
I've been working on my brand tuc+wes for years now, most people know how much I love that and how much each little success means to me. I'm designing a new capsule collection now and it just brings me such joy. It's my baby.
3. Define Fabulist.
Fabulist is anything new, exciting, and buzz worthy.
4. What should E! fans expect from "The Fabulist"?
They should expect a sexy and fast paced show, chock full of information, humor and exciting guest panelists. The Fabulist is all about shining a light on what's new…. What's about to pop in fashion, beauty, travel, fitness and food.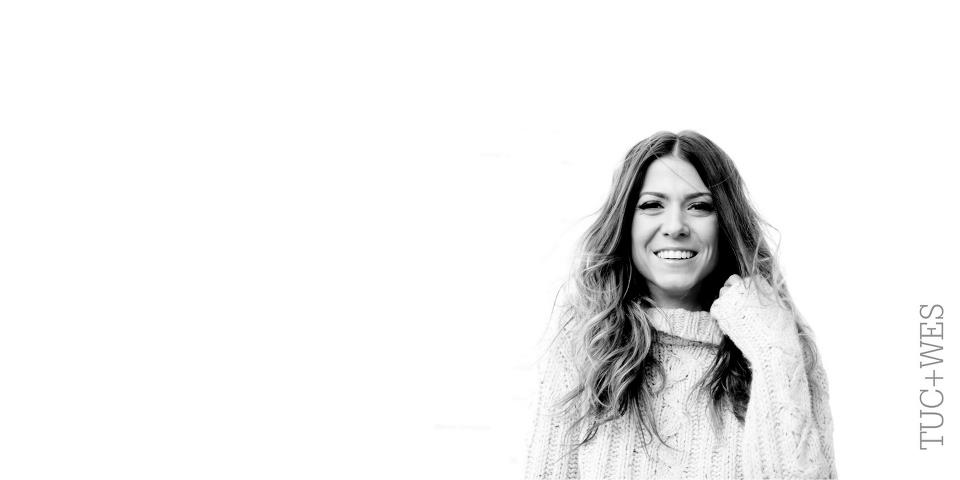 5. What are some current trends you think are overplayed and what trends have you been excited to see?
I could not be MORE over the whole "wearing my jacket as a cape" thing. I don't think it's going anywhere anytime soon, but man do I wish it would. Everyone just stands with their arms glued to their sides in fear of disrupting the delicate balance of the "cape." It's the most pretentious trend I've seen in a while. Not a fan.
I am loving all the new innovative designs in flat footwear though. We always see beautiful heels that torture our feet, but we're finally seeing some attention paid to flat variety. They came in the form of sneaker wedges in the last few years and have evolved into heavy footed platforms this year. They don't always work or look sexy, but at least people are trying.
6. What do you believe will be the next trend in fashion/beauty/lux living?
Fashion: Red-carpet-worthy jumpsuits. Gisele wore an incredible beaded lace, Emilio Pucci Jumpsuit on Jimmy Fallon and Julia Roberts wore a Valentino jumpsuit to the Golden Globes. I think it's a cool alternative and definitely a statement.
Beauty: Eye art. We've all seen the plethora of nail art photos on Pinterest and Instagram, I think we'll be seeing eye art instead. Or maybe it's just wishful thinking, I'm so over nail art.
Lux Living: We did a feature on The Fabulist about Micro-Apartments in NYC. These apartments are around 200 square  feet and incredibly efficient! The furniture is outrageously expensive but it allows one tiny room to go from a living room, to a dining room, to the bedroom. It's difficult for non single men, but a cool trend non-the less.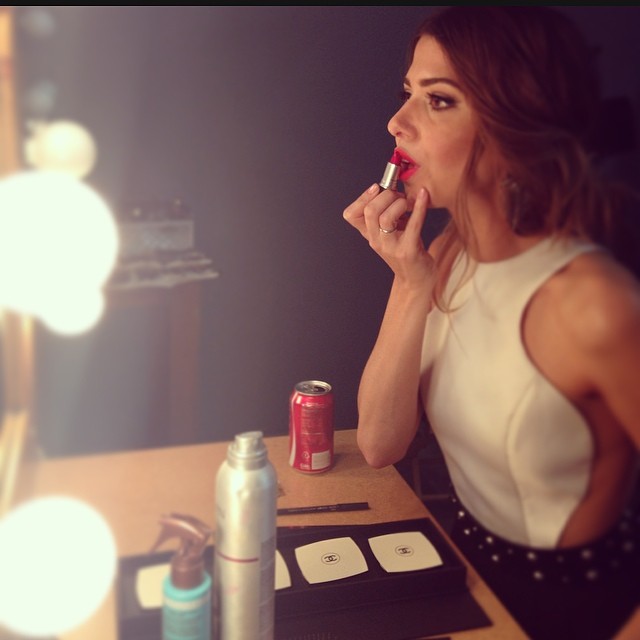 7. How do you define sexy?
To me sexy must be effortless. When you can tell someone is trying with every fiber of their being to be sexy, it becomes less and less sexy and more and more desperate. Rock that mini dress, let those tatas breath, but just be sure to balance the look with a smile and some laughter. The same goes for men, the more confident and relaxed they seem, the sexier they are.
8. What's the sexiest city? Hotel? Past fashion trend? Current fashion trend? Thing to buy?
I think the sexiest place I've ever been is Israel. The people are so beautiful it breaks your heart. They have this confidence about them, this slightly aggressive quality which makes you blush. The women are natural and wild, and the beaches are the most beautiful I've ever seen in person.
Past fashion trend: I'm obsessed with the era of the flapper. It was kind of raunchy time, which influenced the style. Women's fashion was a true reflection of the cultural changes happening after World War I. Women of that time wore loose fitting dresses with no bra, excessive makeup, they smoked cigarettes and drove cars and had lots of casual sex. I don't necessarily support all those things haha but they were free and I liked how it translated into the fashion.
My favorite fashion trend now would have to be faux fur. Big time luxury brands are getting on board and I love it. Not only because it's cruelty free but because it's actually accessible! It used to be a faux pas to wear faux fur, but now the tables have turned!! Luxury brands are making incredibly cool faux fur options and us average joes can actually afford it without feeling embarrassed that it's fake.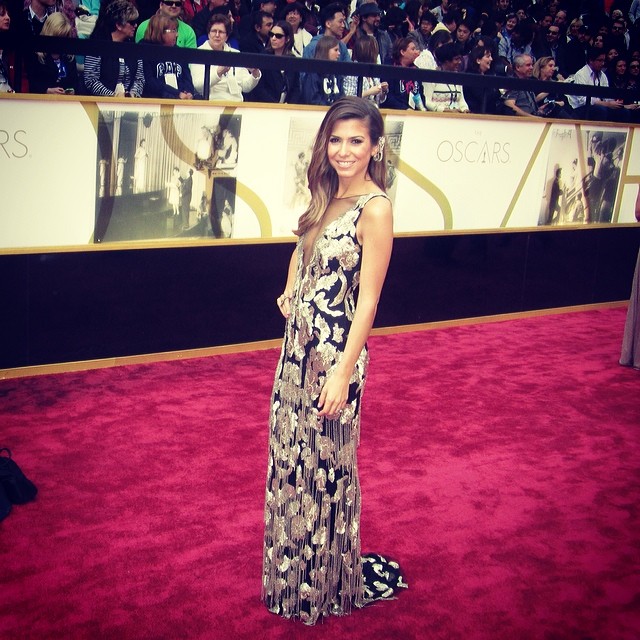 9. What's next for Orly Shani?
The Fabulist is the next chapter of my life. It marries all of the things I love doing and is already opening door to dreams of mine that were previously closed. I was a style correspondent for E's Countdown to the red carpet show, and I'm standing there… in a gorgeous Lorena Sarbu gown, holding an E! Microphone, looking over the Oscar's red carpet thinking," My gosh. I watch this every year, how am I here?!" I couldn't wipe the smile off my face for days.
10. What are your three simple luxuries?
My luxuries are actually more beauty products. I am a sucker for face creams and hair serums and fancy curling irons. Really, anything that promises unrealistic results with impossible before and after photos to support their claims, I'll buy.
Check out all of our weekly celebrity interviews in our Interview section!
Please follow us for all things sexy!
WARNING: We allow 100 words or less of content per interview to be taken, with a link to our original interview, and used without our authorization. Content larger than 100 words or copying our entire interview without our authorization to be used in ANY manner will result in our taking legal action per copyright infringement.