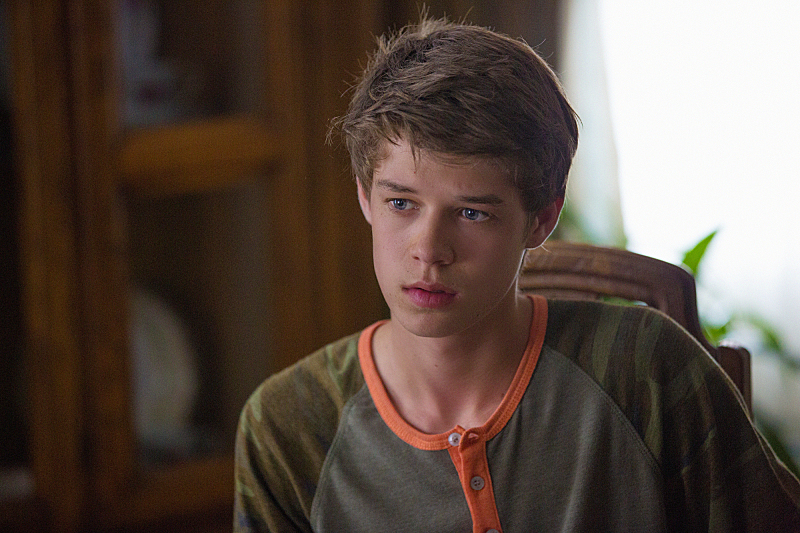 We are absolutely obsessed with this summer's new breakout television show, Under the Dome on CBS! Based on the bestselling novel by Stephen King, the shows centers on the lives of the residents of Chester's Mill after a mysterious dome encapsulates the town.  At the center of the show is Joe, played by Colin Ford, a studiously, innocent teen who sets out to find the answers hiding behind the dome.  We set out to find some answers of our own and wanted to find out a little bit more about Colin Ford, who at only 16 years old has already established himself as a prominent actor and quite possibly the next big thing on the rise!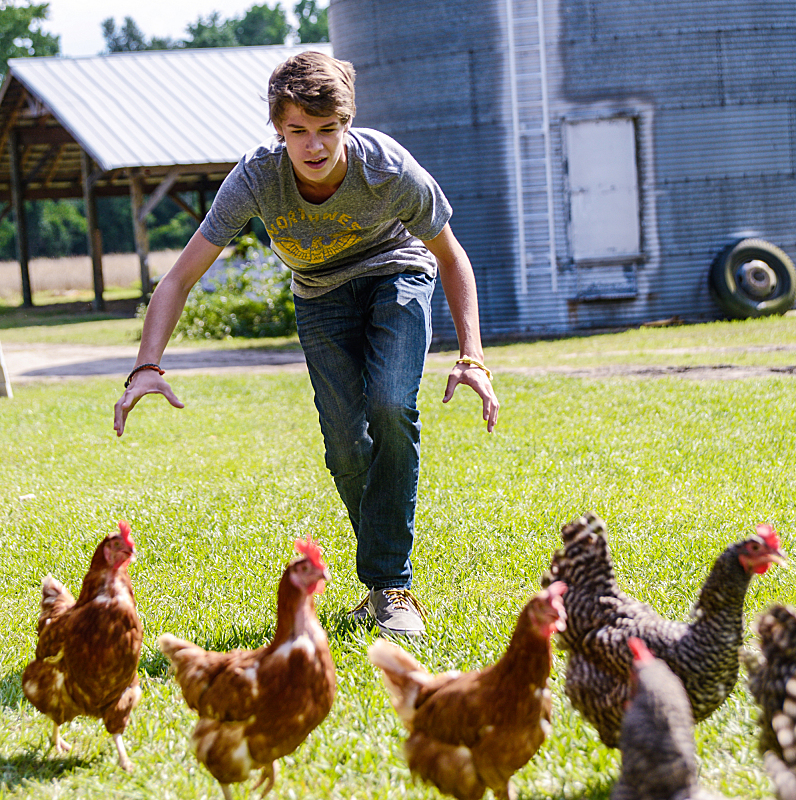 1.  You already have a long career and list of credits for being so young.  How were you introduced to the world of acting?  
As a young child (age 5) I loved to be in front of the camera. I started off doing print and commercials. One day I was asked to go for an open call for the movie Sweet Home Alabama for a small featured role, I went and auditioned and I got it. Most of my scenes did not make it in the final version of the film but from that point on I knew I wanted to be an actor.
2. What has been your favorite film or television show you've worked on so far and why?
It is really hard to pick an absolute favorite, I have been blessed to work with some wonderful actors. I really enjoyed working with Matt Damon in the film We Bought a Zoo. Matt is a terrific person both on and off the screen. I also loved working on the TV series Supernatural where I played young Sam. My most recent project, Under the Dome is pretty terrific as well.  Working on UTD has been a unique experience to be on a TV show on a regular weekly basis in a top notch network like CBS. I have enjoyed every project that I have been lucky to be a part of. I love acting and hope I can continue doing this for the rest of my life.
3.  How are you alike and different from your character on Under the Dome?
I haven't actually ever played a character that is 100 percent me, Joe is a bit more shy than I am and he lives in a small town, I on the other hand live in Los Angeles, which is different than Chesters Mill. I guess one of the things that Joe and I have in common is he is a good student. I can't say I enjoy chemistry or Math as much as my character Joe does, but I have been lucky to have really good grades in school thus far. I actually did pretty well in Chemistry and Algebra 2 last year.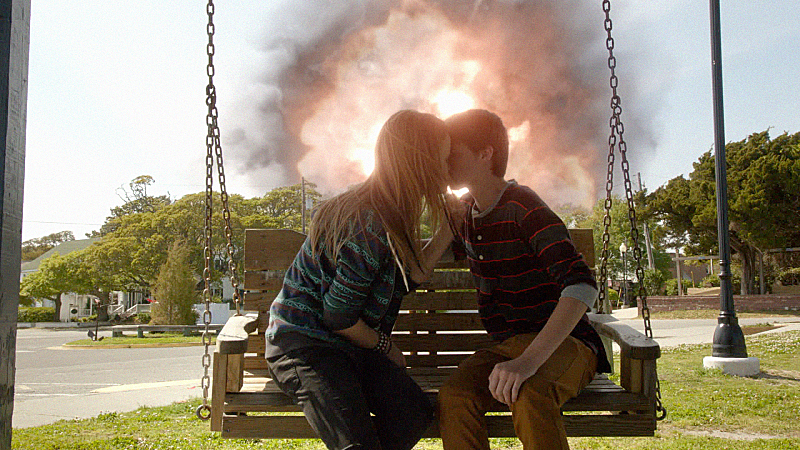 4.  How is life "under the dome" different on the television show than from the novel?
I have to be perfectly honest with you here; I have not read the novel. When I first auditioned for the role, I was in the middle of semester finals for school and there really was no time to read the book. The whole process went pretty fast and I found my self on set filming. In addition to work, I have school on set, so I have very little free time. Some of my other cast mates have read the novel and the overall premise of the dome is the same, but some of the characters in the TV show are new and the story is presented a bit different. All in all though change was needed so that the TV adaptation can take on a life of its own and we just got the good news that we are going to be filming a season 2. 
5.  We already know you are tied to Norrie somehow in relation to the dome, but will we see a romance blossom between you two?
I wish I knew.  As actors we don't usually see the scripts until just a few days before the episode is being filmed. Joe and Norrie for sure have a connection to the dome. I think Norrie is helping Joe come out of his shell. I love working with Mackenzie Lintz (Norrie).  She is super nice, funny and very talented. I welcome having many fun adventures with her on UTD, and I certainly wouldn't say no to a romance. 
6.  What are the pros and cons of being a "child actor"?  
The biggest pro of being a child actor is that it has given me the opportunity to have the best job in the world (being an actor).  In addition, it allows me to travel and see the world and to meet a lot of very interesting people. I am not sure there are too many cons, I guess if I had to say a few it might be that you often have to miss events such as birthday parties, or school functions, but I have been very lucky that I haven't had too many events that I have not been able to work out.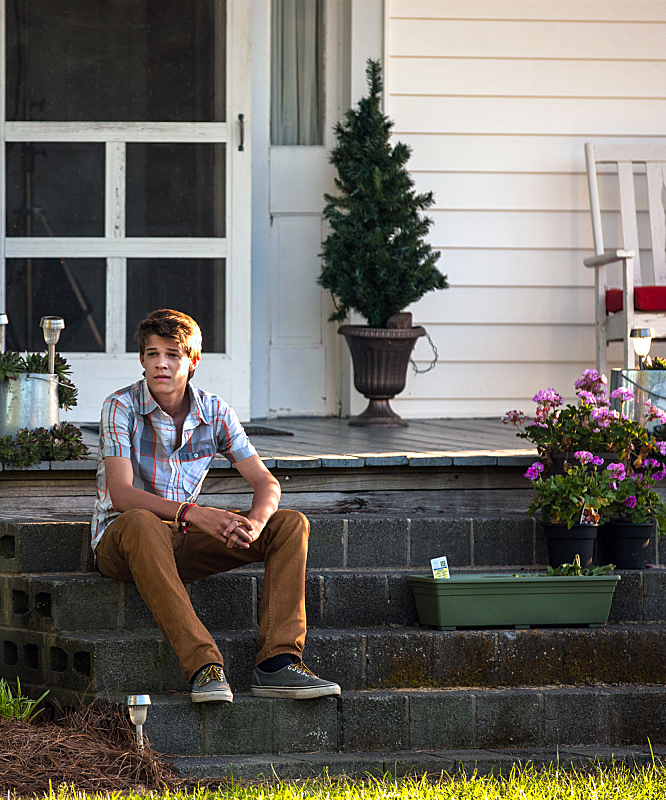 7.  Who are your acting role models?
Matt Damon, Brad Pitt, Reese Witherspoon, Sandra Bullock, Sissy Spacek, and Jason Bateman.  I have had the privilege of working with some of these great actors and I admire them all for different reasons. I respect all of these actors for their wonderful talent and work ethic. 
8.  If you could give a new resident of Chester's Hill a warning about living under the dome, what would you say?
I would try to stock pile food and medical supplies and water and propane. Get back to the basic needs to sustain yourself.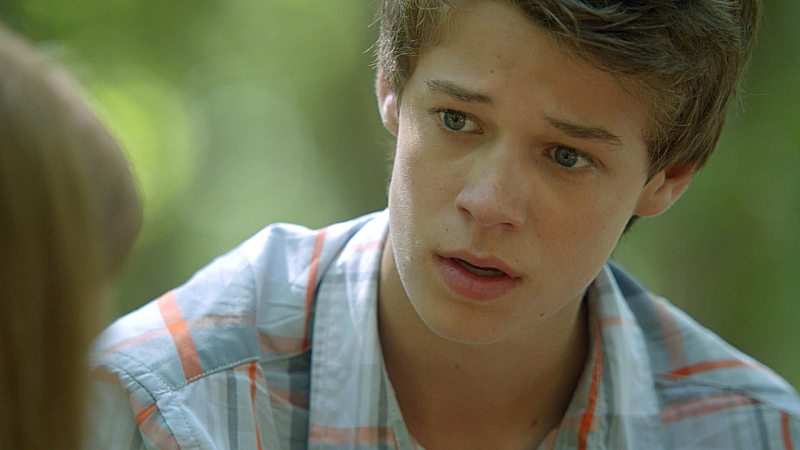 9.  Where would you like to see your career in the next ten years?
I would love to see a busy career working on film. I love movies and I hope that I can have a successful career like Matt Damon or Brad Pitt. I love to travel, and I love to entertain people. Like I said before, being an actor is the best job in the world. I just hope people like my work. 
10.  What are your three simple luxuries?  
I love to watch movies, sleep in my own bed, and have my iPhone. 
Check back for more weekly interviews in our Interview section!
Please Follow Us!
Photo credit: Brownie Harris, Kent Smith, Michael Tackett, Best Possible Screen Grab ©2013 CBS Broadcasting Inc.. All Rights Reserved.
WARNING: We allow 100 words or less of content per interview to be taken, with a link to our original interview, and used without our authorization. Content larger than 100 words or copying our entire interview without our authorization to be used in ANY manner will result in our taking legal action per copyright infringement.