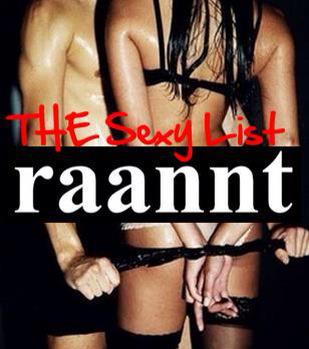 sex-y
-adjective
1. a genuine mix of physical beauty, confidence, attraction, humility, compassion, star quality, character and authenticity.
used in a sentence: "I made the sexy list!"(As seen on our tee shirts!)

Well…it's that time again.  Time for us to get heckled about us picking our closest friends to fill the categories on our annual sexy list.  Time for people to walk up to us and ask us why they didn't make the list.  Time for those sexy strangers, who no one knows, to be exposed to the world as the sexiest of all sexy.  Yep, that's right.  It's time for our annual sexy list…The Sexy Gold 2012!
This year has been extremely difficult because we have amassed a huge pile of names for the list, all of which are sincerely deserving.  But…everyone can't make the list.  Of course there are those people(Richard and Donna Deer, Melissa Elrod and Bryan Schmidt, Bryan and Jenny Cook, Sky Block and many others) who we could put up year after year…they're honestly just that sexy.  But don't fret because we have a little surprise for you at the end of the list!
This year we tried, as difficult as it was, to pick as many new people as possible while still being true to who we believed honestly deserved to be at the top of each category.  Some winners, although there before, just undeniably deserve their category.  Let's be for real…the winner for sexiest woman's body could be there every year!
We were also going to post our process to show how fair and impartial we pick our candidates but our closest friends, who are not on the list, made it clear that we don't owe an explanation to anyone.  It's our list.  So here it is…Indy's SEXY GOLD! The Sexy List 2012:
Sexiest Woman 2012: Ebony Olivia Smith
Sexiest Man 2012: Andrew Miller
Sexiest Gay: Matt Renner
Sexiest Lesbian: Rochelle Huber
Sexiest Mom: McKinzie Roth
Sexiest Dad: Dan Samons
Sexiest Bachelor: Jose Vitto
Sexiest Bachelorette: Rachel Bogle
Sexiest Overall Couple: Troy and Justine Turner
Sexiest Gay Couple: Mark Clarke and Ken Slutsky
Sexiest Married Couple: Jared and Angela Bloehs
Sexiest Dating Couple: Sam Bravo and Kimsley Farrar
Sexiest Power Couple: Chad Schieler and Bridget Reid-Schieler
Sexiest Body/Woman: Tawny Jenkins
Sexiest Body/Male: Michael Hargis
Sexiest Sense of Humor: Jessica Walsh
Sexiest Flirt: Yana Botsman
Sexiest Foreigner: Cristina Infante
Sexiest Style/Woman: Laura Greenspan
Sexiest Style/Man: Josh Kearby
Sexiest Hair Stylist: Monica Miller
Sexiest Smile: Blake Benefiel
Sexiest Philanthropist: Lindsey Jordan
Sexiest Entrepreneur: Jeremiah Hamman
Sexiest Dancer: Sarrah Williams
Sexiest Media Personality: Polina Osherov
Sexiest Social Media Personality: Georgia Wynne
Sexiest Comeback: Kathy Kaspar
Sexiest Newcomer: Sarah Sturgeon
Sexiest Import to Indy: Amanda Lewin
Sexiest Export out of Indy: Christopher Todd
Sexy GOLD: Greg Allen and Mattie Rowe
Sexiest Woman to Watch in 2013: Milena Benefiel
Sexiest Man to Watch in 2013: Rob Gough
Sexiest All Stars…Duh!
There you have it…Indy's SEXY GOLD! The Sexy List 2012! But wait…did we forget some people? Did we add and remove categories?  Yeah…it's our list.  Don't worry because you still might have a chance!
Indy's Sexy List: THE All Stars…To Be Posted December 31st, 2013!
While you're waiting, check out our 2011 Sexy List and our 2010 Sexy List!
Be Yourself.  Be Fearless.  Be Your Own Unexpected Luxury!
Please Follow Us for up to the minute craziness and sexy posts: