Jessica Lange is back!!!! Now that we got that out there, I can calmly continue with the rest of the posts. Every season AHS is swarm with rumors, spoilers, secrets and anticipating cast revelations. So, here's the little I know about the upcoming 8th season. But first, how amazing is the new FX Teaser of season 8?!?!!
Dante's Nine Circles of Hell
Last year Ryan Murphy posted which circle of hell would represent the already aired seasons. If we were to go by this, this would only leave us with only two more American Horror Stories. Could this really be the almost end to an amazing franchise? And as a rumored crossover of two of the best seasons, in my opinion, would it then tackle two of the circles? Making it the last season of American Horror Story? No!! There's no way. The good news is that the crossover is to be of
Murder House and Coven
Murphy dropped the amazing news via twitter and has continued to keep us excited as we slowly approach the September 12th premier. This crossover concept is set to bring back characters we love and love to hate.
Returning Cast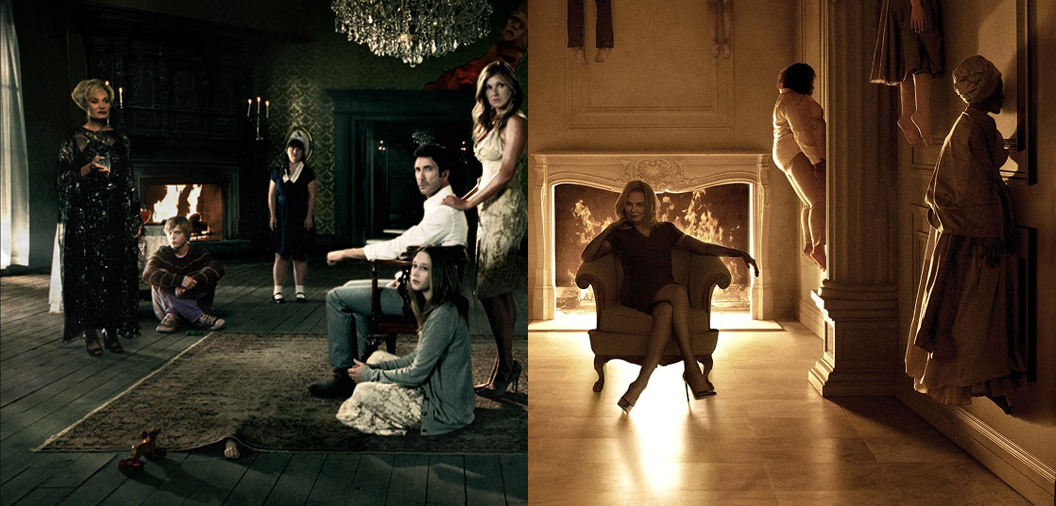 Jessica Lange
Emma Roberts
Evan Peters
Kathy Bates
Sarah Paulson
Billie Lourd
Joan Collins
Billie Eichner
Adina Porter
Cheyenne Jackson
Leslie Grossman
And more to be announce.
So that's all I got so far. While we wait for the September 12th premier, I'm going to rewatch Murder House and Coven and if life doesn't get in the way, I'll watch the others too. Are you excited about the new American Horror Story?
Want more AHS? Click here for cast interviews and more