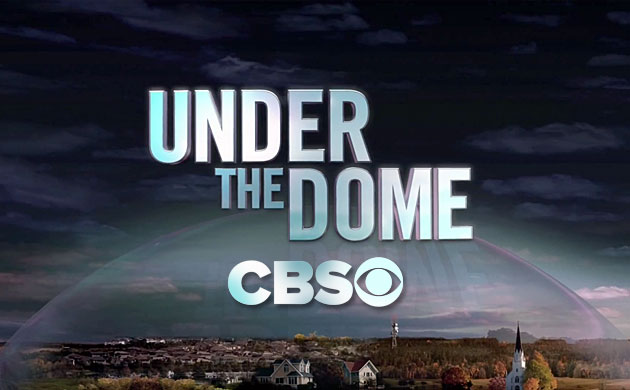 If you haven't started watching CBS's new Sci-Fi drama Under the Dome, you are really missing out! The show, which premiered on June 24th on CBS, is based on the novel by Stephen King, who also acts as Executive Producer as well as a string of other creative geniuses. If you haven't yet seen Under the Dome, don't fear, you can catch up on all of the episodes online or On Demand…and it is definitely worth it.
Originally taking place over a short period of time in the novel of the same name, producers and writers are hoping that the show will last for many, many seasons.  What is so intriguing is not the concept of the dome itself, which is pretty intriguing, but the characters who have found themselves trapped under this glass menagerie.  One even has to wonder if Stephen King used the dome as an analogy of Tennessee Williams The Glass Menagerie; almost like a human zoo.
Whether or not their is any deeper meaning to all of this, which there has to be, the characters find themselves suddenly trapped under a large, clear dome which is impenetrable.  Within the confines of this dome is a a small, comfy, all-American town…filled with crazy cops, scheming council men, a lesbian couple and their teenage daughter, a man on the run and love all around.  This show definitely has the potential to heat up, and just like The Killing and True Blood, we find ourselves anxious at the end of each episode, almost like we're trapped in the dome too!
Under the Dome can be seen on CBS Mondays 10/9c!
Please follow us for more TV reports and entertainment news!