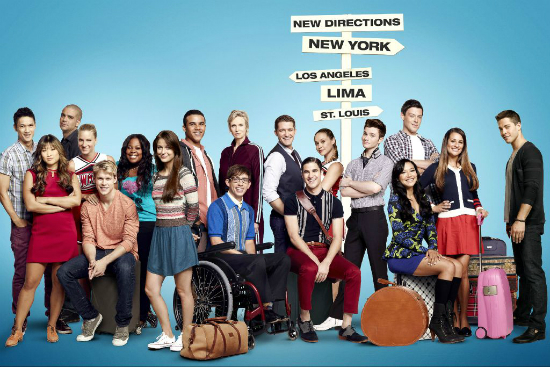 Television is very serious in our home.  For that reason, we never read spoilers.  In fact, we only post them after the show as a way for readers who didn't see a show to catch up on all of the details.  To say that we are uber excited about the premier of Season 4 of Glee would be a huge understatement.  How could the kids leave us hanging with absolutely no way of knowing who went where and what happened??? Fortunately, it's time for all of us to find out!
We are purposely not reading any of the spoilers, which are already leading up to episode 5, and are waiting to be surprised and delighted with whatever Glee has to offer this season! But…as a little party favor, we thought we'd include post the first official Glee song of Season 4, Carly Rae Jepson's Call Me Maybe, to get everyone excited.  Yeah, yeah…we're sick of the song too, but we have to admit it was super fun seeing the kids dance around stage singing the same words to the one song everyone knows! Check it out and let us know what you think.  By the way, we'll be writing up our opinions and reviews of all of the Glee episodes so stay tuned and see if you agree with us! We're also going to include little cast facts at the end of each post! Stay tuned…looks to be an exciting year at McKinley High!
http://youtu.be/fXVtE95BAUY
Did you know Darren Criss is 5'9 tall and weights approximately 160 pounds? He also wears a size 10 shoe! Who cares…he's so hot!
Please Follow Us: