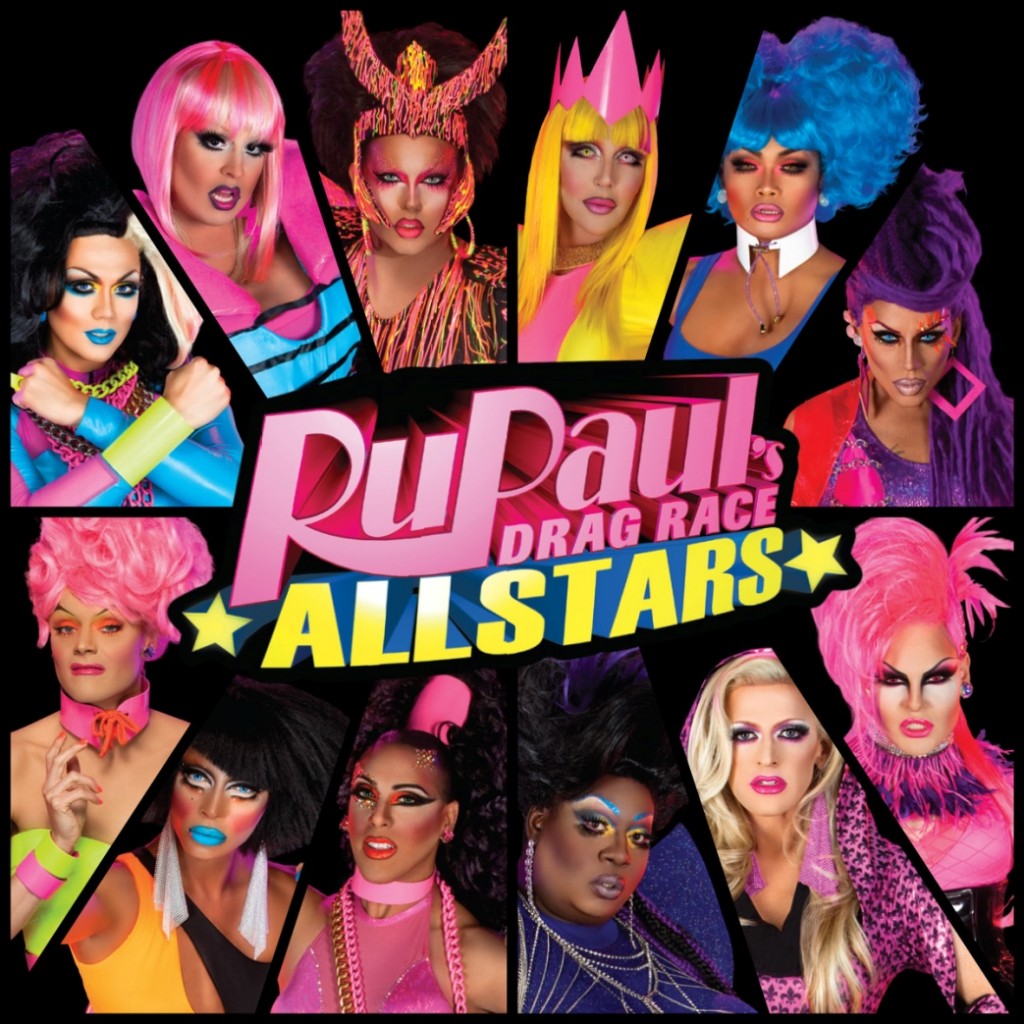 Oh Lawt we are loving us some RuPaul's Drag Race All Stars! It has been a long time since we have seen such humorous antics.  Ok…now we know everyone thinks Tammie Brown is completely nuts, but maybe it is in this mysterious confusion that her genius lies.  Her Tammy Faye Baker was spot on! And if you watched her during the Untucked episode, she didn't seem to be so crazy…in fact, her ability to read Michelle Visage and several of the girls in the room, indirectly, was so surprising that maybe we just underestimated ole Tammie.  Not to fear because the Funny Girl was sashayed away and won't be with us anymore. Unless…are you guys catching the commercials with the eliminated girls that follow the end credits where they ask viewers to vote that they're not happy about their elimination??? Does this mean that some of these girls might be coming back? Hmmmm…
And poor Nina Flowers…
Ok, enough of that.
So…who was amazing tonight?  Well, first of all, can we please discuss Raven's 5 o'clock shadow on the final stage??? Why did no judge address this issue.  Could it be that Michelle Visage didn't address it because her's is just as bad? Come on Michelle, quit being such a horrid bitch to these girls.  You've had better days yourself. But Raven and JuJuBee looked so good at the end, besides the construction worker roughness, that we had to give the girls major props.
JuJuBee…HILARIOUS! Her little side comments throughout the show tonight had us literally in stitches.  You can not teach that kind of humor…she is literally a natural.  Especially with her eye movements.  Milan can be just as funny when she wants to be but you can tell she's really in it to win it…nothing wrong with that girl!
Oh Latrice, we love you so! Oprah and "Deeeep Frieed Butttttter!" If you don't know what she's talking about, take a look!
http://youtu.be/c0hGlHKMxzU
Yara and Alexis Mateo…BAM! Maybe it's because we're one half Latino, but we LOVE these bitches.  We don't even care that we have no idea what they're saying half the time.
Who does that leave us with…ahhh, yes.  Chad Michaels and Shannel.  We loved them and thought they were the best.  Well…Tammie Brown takes the cake for the one woman show variety act, but other than that we thought Chad and Shannel were pretty incredible.  And these judges are getting a little ridiculous.  We were sitting here wondering what famous people we'd be if we had to impersonate someone AND be funny and we couldn't even imagine.  We were so happy for Chad watching the Untucked episode where he received a message from his dad.  Everyone deserves to have 2nd, 3rd and 9th chances, especially if it means letting old people back in your life.  The best message of all was Chad saying that time is short…ain't that the truth sister!
Who do YOU want to win? Comment below and follow us on Twitter and Facebook for a chance to win!
Until next week,
Be Yourself.  Be Fearless.  Be Your Own Unexpected Luxury!
Check out our weekly tv recaps in our Raannt Rewind Section! Also check out our interviews with the cast of RuPaul's Drag Race All Stars and Check out our past interviews with Ru's girls and our faves Sharon Needles, Phi Phi O'hara, Ongina, Tyra Sanchez and Shangela!
Please Follow Us: