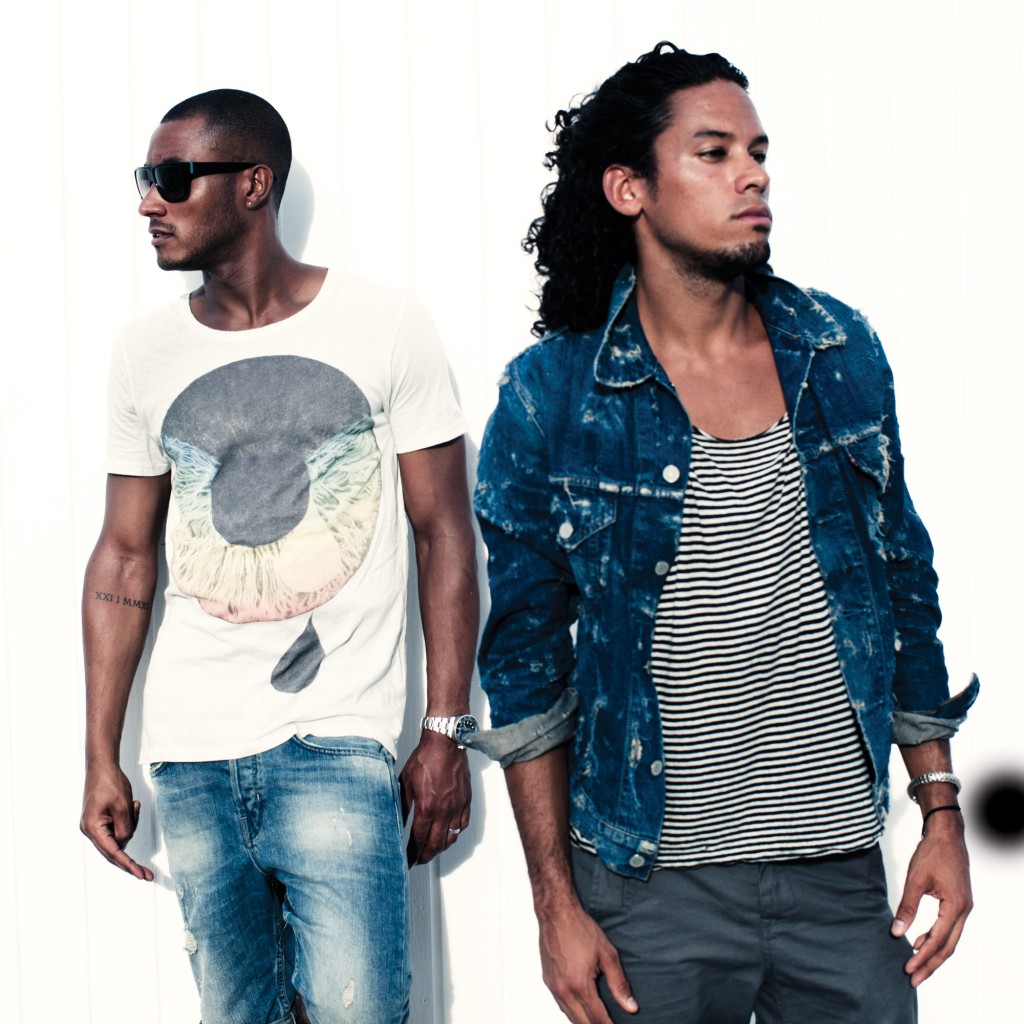 Their Facebook About section states The World's Most Energetic House DJ Duo…and we agree! Not only do Sunnery James and Ryan Marciano bring energy to the world of EDM-Electronic Dance Music, but they combine it with a love potion of sensuality and groove, conjuring up a revolutionary takeover to every set they spin.  They have been compared to Holland's version of Swedish House Mafia and are quickly becoming contenders of their own.  Having already gained worldwide fame, they are quickly moving towards being one of the #1 DJ's in the world.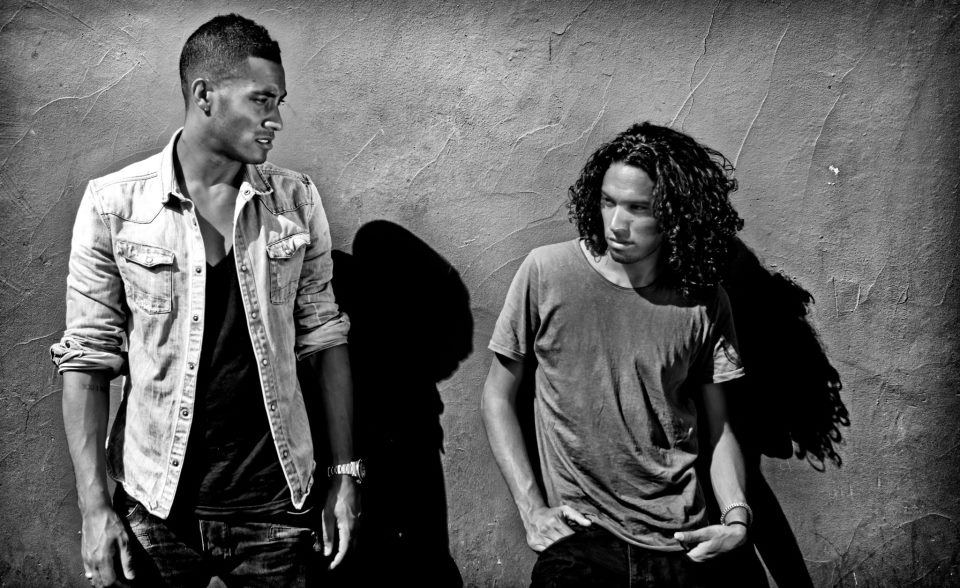 1.   Introduce us to each of you in 7 words or less.
Sunnery: Always happy and ready to get down!
Ryan: Always in search of a hair band!
2.   How did you guys meet?
We met at a shop I worked out. Ryan needed a job and I hired him immediately.
3.   What brought you guys to embark in the music industry together?
We liked working together and both of love music, so we thought we'd give it a show. Same as everyone else that get's into music I guess!!
4.   Sunnery – What's your favorite thing about House Music?
Have to say the energy love and groove of it.
5.   Ryan – How do you think EDM has changed the music scene in the last year?
It's a powerful time for dance music, everyone seems to know about it now and want a piece of it.

6.   If you guys had to master a different genre of music, which one would it be and why?
Hmm. I guess we'd probably do rock & roll so we could still shake it on stage, haha.
7.   You guys are well known for your DJ sets.  What do you believe sets you both apart from all of the other DJs?
We have a great energy with each other and the crowd. They want us to party with them, and we love that!
8.   What should we expect from the second leg of the Life In Color (Formerly Dayglow) Summer Tour?
Always a blast at Life in Color. We'll bring some new ones and be sure you're all wet with paint

9.   Tell us some of your highlights from the tour so far.
Touring is always an adventure. So many people and new places, what's not to love?!
10.      For those that haven't been to a DAYGLOW show, from your perspective, what are the shows like?
Wow. They're incredible. Just raw fun with a lot of paint splatter!!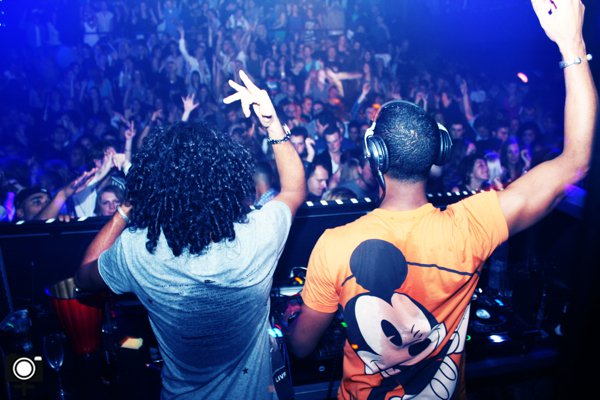 11.      How do you guys keep your sets fresh and current?
We are always looking for new music and getting new music sent over all the time. We don't want to get bored of playing the same ol stuff, and people want fresh music as well.
12.      How does it feel that many of your tracks have become top choices for fellow DJ's?
Always amazing when that happens. Sometime you can't believe it's your own music being played by people other than YOU!
13.      If you had to listen to one album for the rest of your life, and it couldn't be mixed, which one would it be and why?
Can't answer that because it changes with our moods!!
14.      How do you guys define sexy?
Confidence.
15.      What do you think is the sexiest city? Club? Hotel? Place to kiss?
New York is sexy and places in Brazil are amazing. Club would say that Pacha NYC we always get sweaty in, place to kiss…do you mean a city or body part?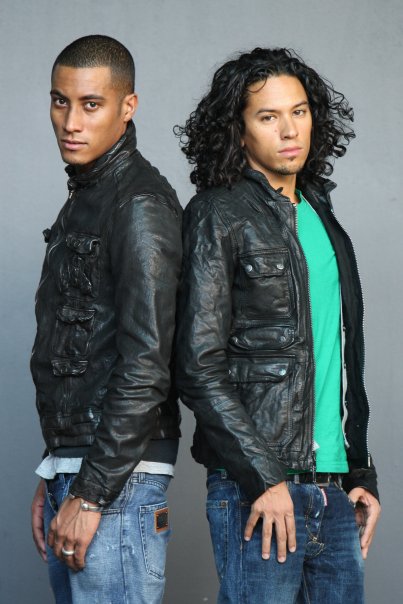 16.      If you could collaborate with any musician – dead or alive – who it would it be and why?
Michael Jackson because he is one of the greatest artists of all time.
17.      What's next for Sunnery James & Ryan Marciano?
New releases on Spinnin and Size!
18.      What are your three simple luxuries?
Family, hot baths and friends.
Thanks Guys!
For more music and celebrity interviews, check out our interview section including interviews with Kaskade, The EC Twins and Bassjackers!
And check back in with us daily for more interviews and music reviews and picks in our DJ Raannt Music Secion!
Please Follow Us:





*Image Source: Sunnery James & Ryan Marciano

WARNING: We allow 100 words or less of content per interview to be taken and used, with a link to our original interview, without our authorization. Content larger than 100 words or copying our entire interview without our authorization to be used in ANY manner will result in our taking legal action per copyright infringement.