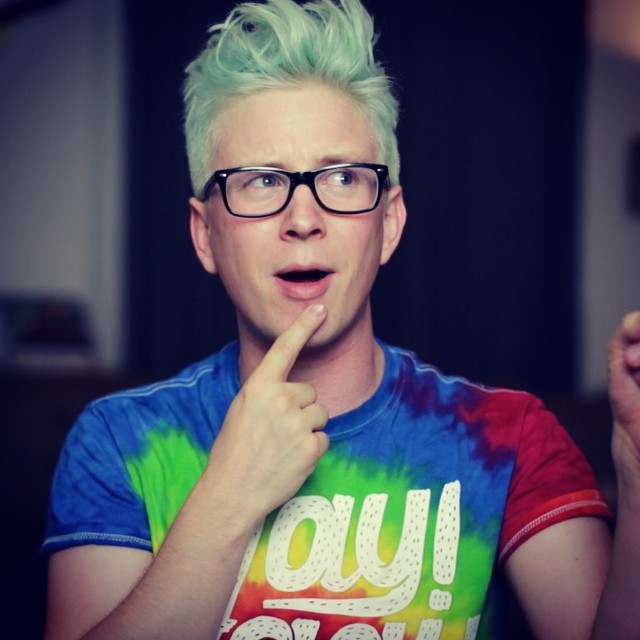 There's a lot of words we would use to describe Tyler Oakley…cute, adorable,hilarious, endearing, unstoppable, compassionate, funny, huggable…but "woof"…sexy??
Yes…since our interview with Tyler a few years ago(check it out here), we really think he's come into his own as a "man" of YouTube and has owned his own sexiness.  He's somewhat of a style icon these days and his charitable actions, such as raising money for The Trevor Project, to trending some of the best music and films in the world, have made him a truly sexy guy!
We just want him to get a boyfriend!!!!
Check out all of our other men in our Sexiest Men of the Day list!
"Best new gay young adult love story that's relatable at any age!"