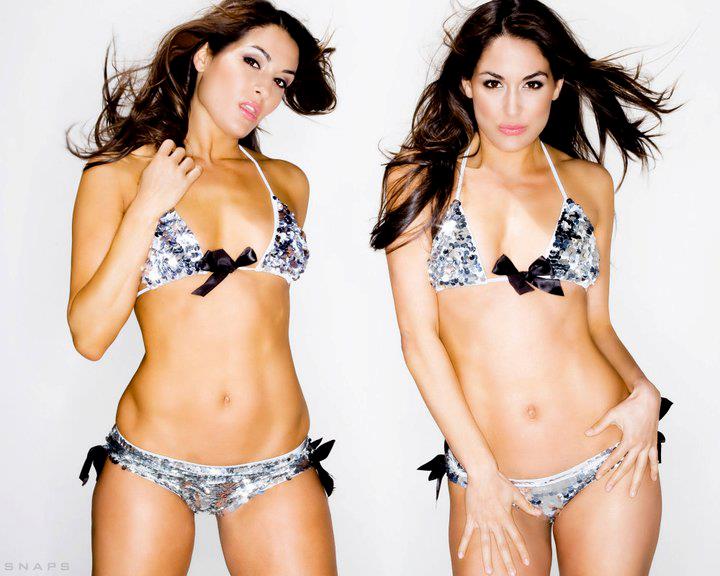 The creative minds at the E! Network have open the doors to the world of the WWE Divas… and not just their competitive wrestling world, but their lives outside of the ring.  The cameras go beyond their workouts, their outfit designs, and their rivalries, and for the first time we've learned what truly makes a WWE Diva Total Divas. Veteran team The Bella Twins have made the career of WWE more glamorous than ever and we're super excited to spend time with these spicy kitties to learn more about their careers and the Total Divas show. Check them out: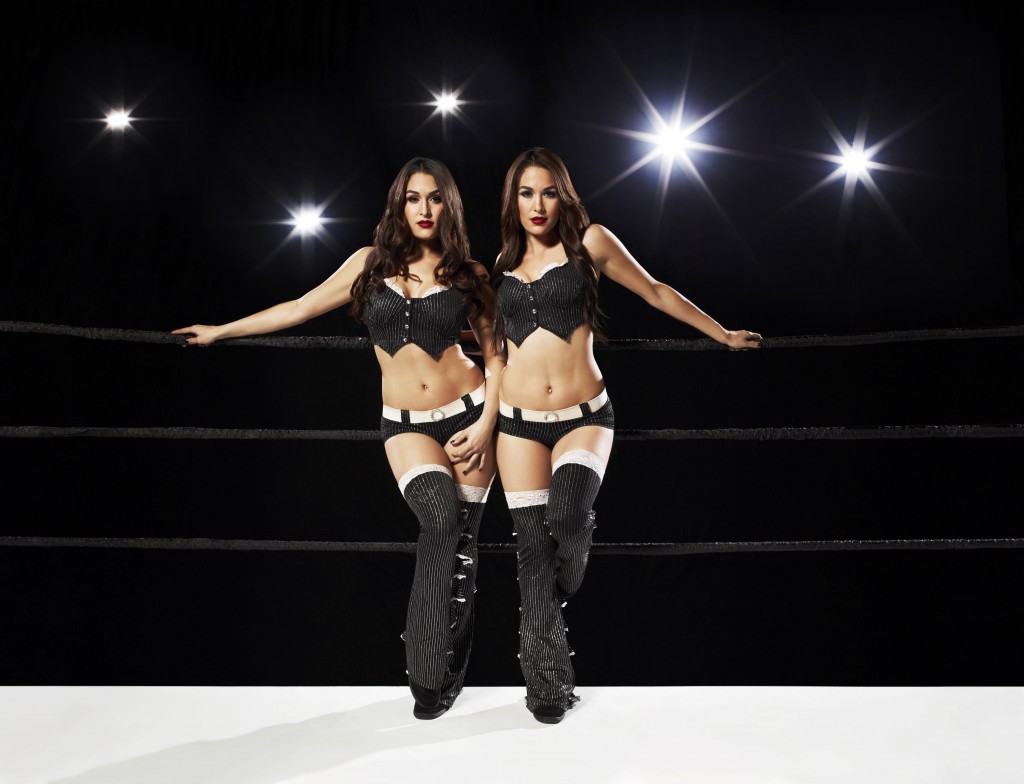 1. Introduce each other using 5 words or less.
 Nikki Bella: The fierce and beautiful Brie Bella!
 Brie Bella: Outgoing, funny, big heart and very well dressed.

2. What made you both want to be part of the Total Divas show?
N: To make history. To show the world the beautiful and hectic life of a Bella Twin. To give the world the first ever look into the WWE Divas and show them the hard work Divas do inside and outside of the ring as well as focus on being role models and empowering women.
 B: To show how empowering it is to be a WWE Diva
3. What is something about Total Divas we wouldn't know by just watching the show?
N: All the traveling we do and all the sleep we don't get.
B: How we are in different cities 5 nights a week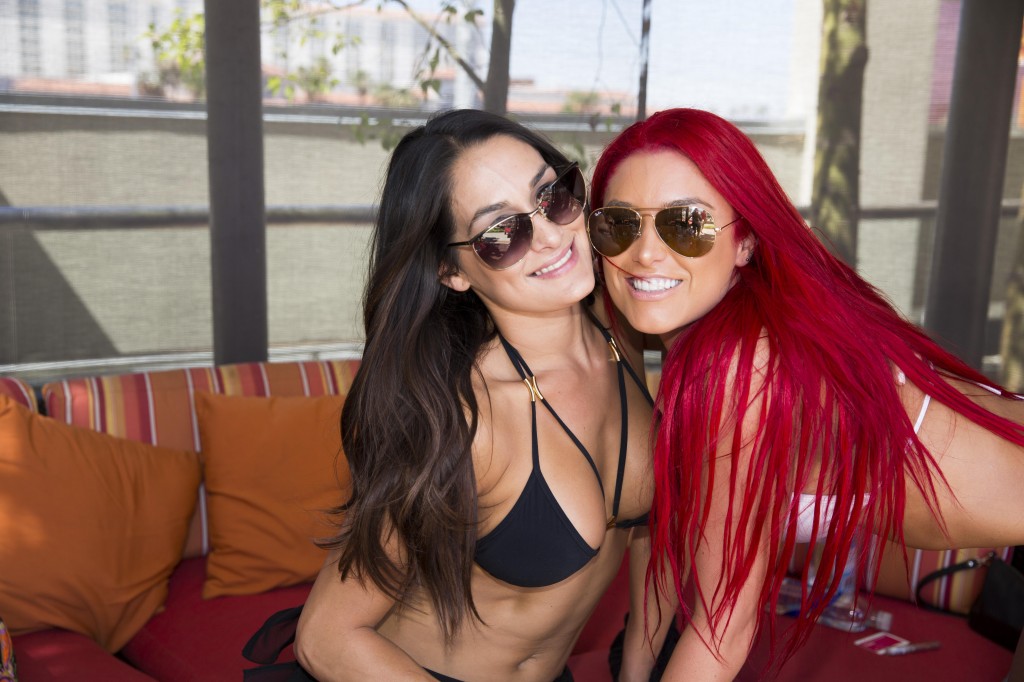 4. What is it like to work with each other? Is there any sibling rivalry?
 N: I truly wouldn't want it any other way. My sister is my best friend and it makes work that much more fun! There isn't any twin rivalry, we actually believe it or not get super excited for each other when one gets something or not bc let's face if I wasn't Divas Champion or on a cover of a magazine I would want my sister to be that or on it.
 B: I love it! I have someone I can always vent to. No Rivalry, we're each other's cheerleader. 
5. How do you define sexy?
 N: Confident and happy.
B: A woman who is in control of her life and confident.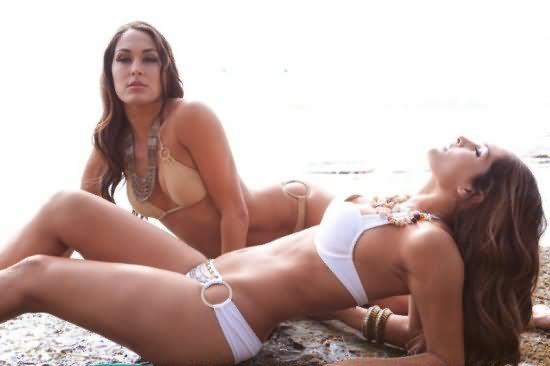 6. What is the sexiest Hotel? City? Club? Beach? WWE Diva?
N: Hotel: Tower 23- San Diego, On the water, Best Happy Hour and people walk around half naked there.
City: Paris. Club: Bootsy Bellows or wherever my girls are at. Beach: San Diego Pacific Beach because  it gets Bella there!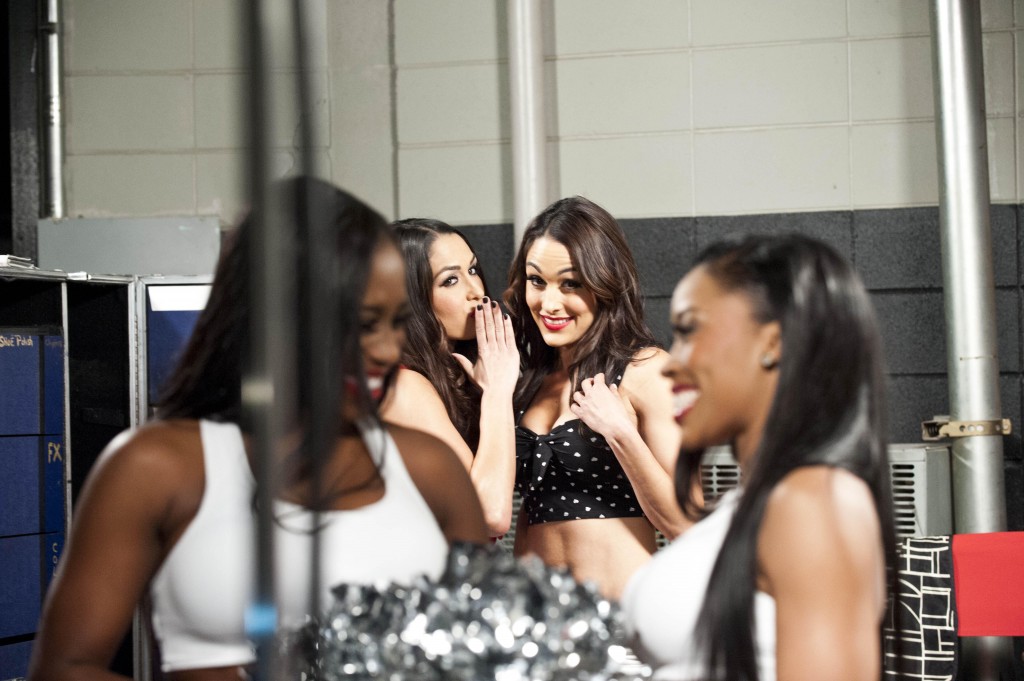 B: Sexiest Hotel is the Cosmopolitan in Las Vegas. Sexiest City is New York. Rose Bar in NYC. Sexiest beach is Pacific Beach in San Diego with all the Cali girls. By far The Bella Twins are the sexiest Divas, 2 is always better than one. 
 7. Describe each Total Divas girl using one word:
N:
a. Cameron – Moody
b. Naomi – Sporty
c. Natalya – High Strung
d. JoJo – Innocent
e. Eva Marie- Confident
a. Cameron –loud
b. Naomi –chill
c. Natalya –strong
d. JoJo –innocent
e. Eva Marie-seductive
 8. What advice would you give to someone trying to make it in the WWE Divas world?
N: Never give up and never stop smiling.
B: To make a trip down the Performance Center in Orlando and experience NXT. It's our developmental program. There you'll know if you can handle our crazy world.
 9. What's next for the Bella Twins?
N: Rule the World.
 B: Taking over the world.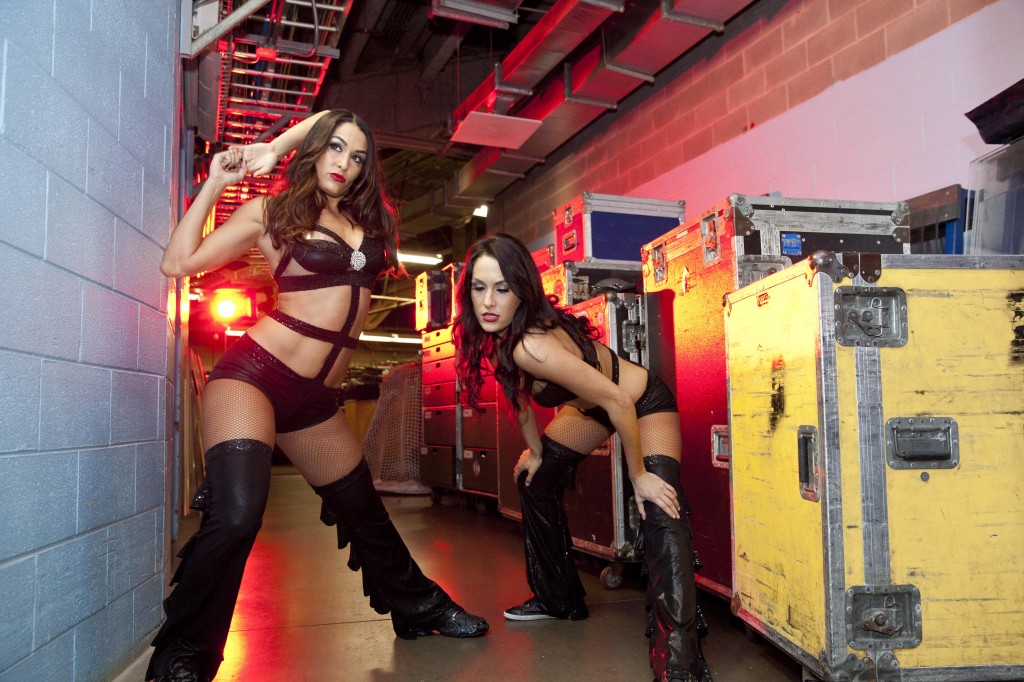 10. What are your three simple luxuries?
N: Good Wine, Decent Music, and My Man/His Home
B:  My dog Josie, Garden, My family
***Also check out our interview with Total Divas Eva Marie!
The second half of season one returns November 17th at 9pm ET with six all-new episodes only on E!
Please check out all of our reality show and television interviews in our Interview section!
Please follow us for all kinds of cool stuff!
WARNING: We allow 100 words or less of content per interview to be taken, with a link to our original interview, and used without our authorization. Content larger than 100 words or copying our entire interview without our authorization to be used in ANY manner will result in our taking legal action per copyright infringement.
*Images from E! and The Bella Twins Facebook Page courtesy of The Bella Twins