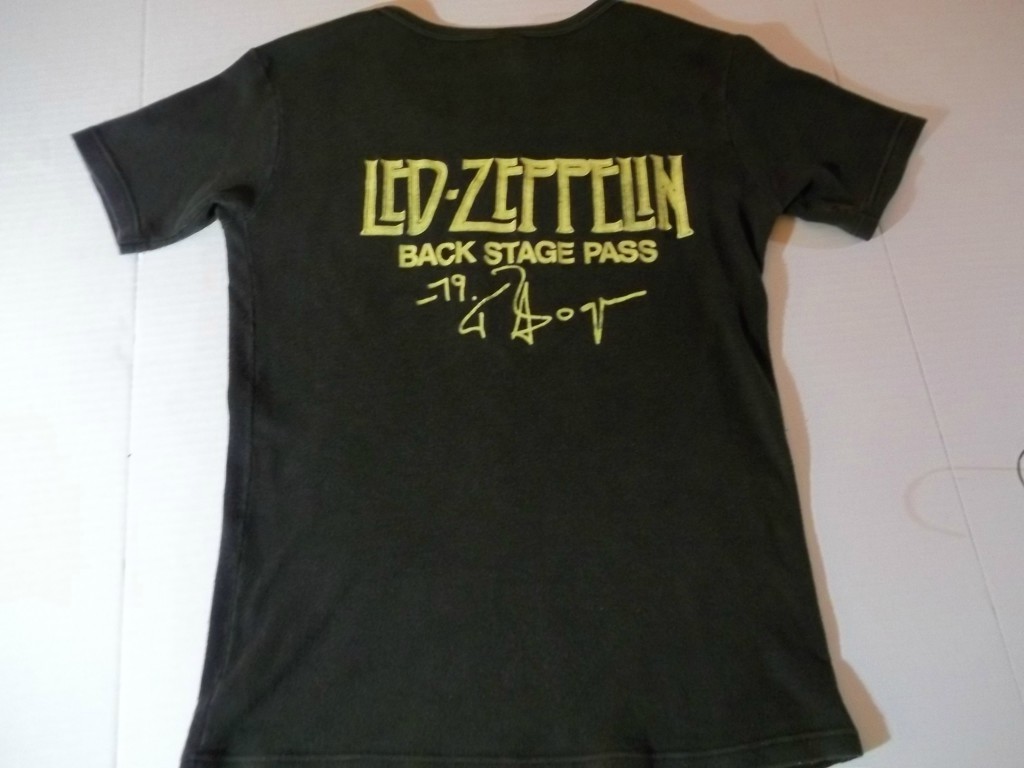 If you watch our style closely, you know we are huge fans of mixing the old with the new.  While Alex is definitely a fan of high quality designers(Burberry, Louis Vuitton, Paul Smith, Michael Bastain, Michael Kors, Hermes and Dior) I(Peter) fall more to the vintage, filling my closet with pearl buttoned western shirts, dusty Red Wing boots and vintage concert tees.  We thought it would be interesting to see if anything I own is actually worth anything, being that I have old concert tees of my father's dating back to the 70's.  Yep…I actually own an original Dylan and The Dead.  After researching this a bit, we found we might be able to get a few hundred dollars for one of these tees(the Bruce Springsteen baseball shirt is actually worth the most) but who wants to part ways with the jewels of the closet.  Not me, that's for damn sure!
But it got us wondering…just what is the worth of those dated treasures in your closet?  We searched all over the web and found the listings for tons of expensive concert tees dating all the way back to the 50's.  You might be surprised to find that some concert tees, like a signed Britney Spears from her first concert, are among the most valuable! Right now on Ebay, the most expensive vintage concert tee is listed as the RAREST LED ZEPPELIN 1979 Knebworth Original Backstage Pass Concert Tee at only $7000!!!! (They have 2 offers that they've already declined!)Not bad if you want to look badass as hell and you have the coin to back it up! It's like buying an original Catcher in the Rye or pair of Frye boots!
Your best chances are probably digging through your local thrift stores! Do you have any hot, vintage concert tees??? Let us know your favorites or better yet, send us a picture! And if you're trying to get a few off of your hands…I'm always here with open arms!
To find vintage concert t-shirts in your area, search online for thrift, 2nd hand, consignment or vintage stores! Good Luck!
Check out all of our T-Shirt picks in our T-Shirt Tuesday section! And…Check back in with us daily for style reviews and looks of the day in our Style section!
And please follow us for groovy fashion tips and up to the minute craziness!