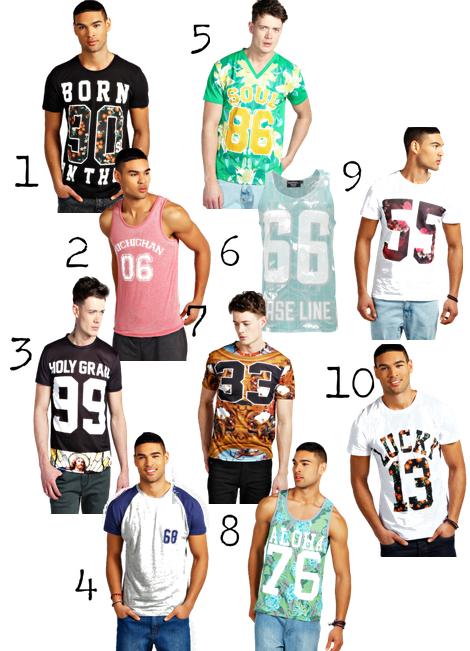 Summer gear can get totally repetitive… So how do we make our summer wardrobe pop! And in the right way?! The uber killer minds at BooHoo.com have mix and match prints and colors and traditional "jersey" numbers to the ever so classic summer tees, making them fresh and unique again! Seriously, there's something SEXY about a number in an unusual print on a tee or tank! Check out our favorite pieces from their newest items! (PS: we totally love how they call their tanks 'vest'… we're totally stealing that!).
1. Floral '90s' Printed T Shirt
2. Burn Out Printed Vest
3. Holy Grail Number & Sublimation Printed T Shirt
4. Raglan Sleeve T Shirt
5. Tropical Sports Mesh T Shirt
6. 66 Baseline Sublimation Printed Vest
7. Number 33 Sublimation Printed T Shirt
8. Aloha Print Vest
9. 55 Floral Infill T Shirt
10. Floral Lucky Number 13 Printed T Shirt
Check back for more of our daily style posts in our Style section!