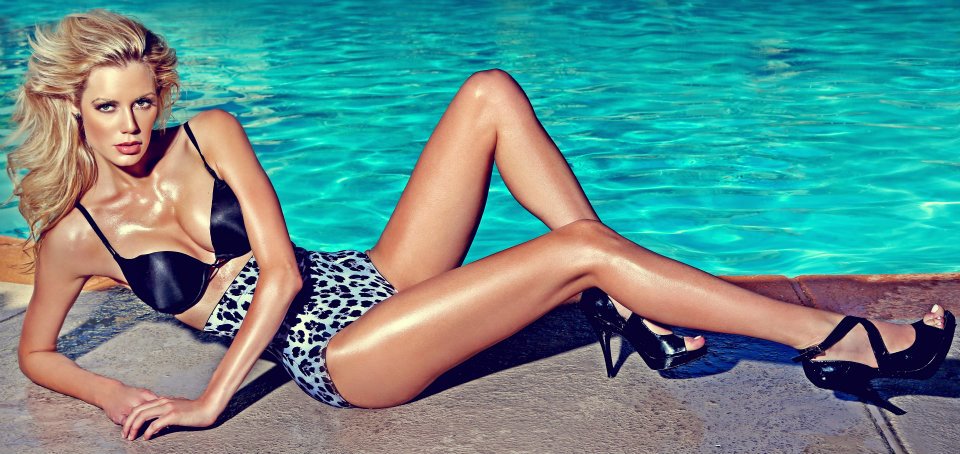 Every year we get super excited about THE Miss USA Pageant! It doesn't hurt that several of our friends have been contestants in the pageant and for years we've been privy to all of the inside scoop behind the stage.  We thought it would be fun to catch up with one of our best friends, Brittany Mason, who is now modeling and acting full time.  Recently she was in an episode of Two and a Half Men as well as being on the cover of the May 2012 issue of Las Vegas Magazine! And she's also pretty progressive.  This supermodel married us in Las Vegas last year, making her the first model, and Miss USA title holder, to marry a gay couple!  How's that for supporting same sex marriage! We called her up and asked her a few questions about those final moments of the pageant and what really goes on behind the scenes!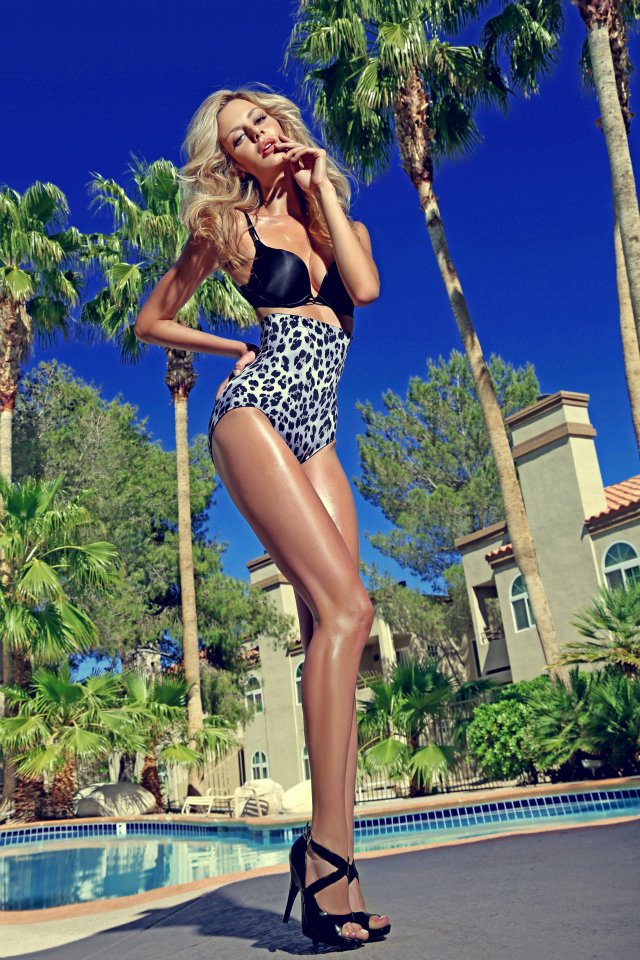 1. What year were you in the Miss USA pageant? What state were you from? Did you place and if so what place?
I had the honor of representing the great state of Indiana! I ended up finished in 7th place at Miss USA.
2. What were you thinking minutes before you walked on stage that day?
I spoke to my family before I went backstage to get ready…we prayed together. I just wanted peace of mind before I went out there. Before I went on stage I just kept thinking over and over…"This is it. This is what I have been working towards and preparing for, for so many years. I know I sincerely want the job as Miss USA for the right reasons…and now it's time to show the world why. I am ready to be Miss USA"
3. What are 4 fun facts people don't typically know about the pageant?
1.) You only get ONE free day with your family and friends! You are competing for nearly three weeks before final night…and your schedule is completely jam packed. Usually you have to wake up at 6 or 7am and you don't get to bed until midnight! 2.) A lot of the fun activities they show during the telecast that the girls did….like a day at the spa, or a day at a water park, isn't all actually real. I never got a facial or a massage…that was all just for the camera. The pageant has sponsors and they have to show highlights of the host city for visitors. 3.) Your personal interview with the prelim judges is literally only 4 minutes. The judges really don't have much time to actually get to know you…4.) Miss Delaware USA has never placed in finals, back in 2009 Miss Delaware USA Katie Banaszak pointed this fact out…I was really hoping she would be the first to break that!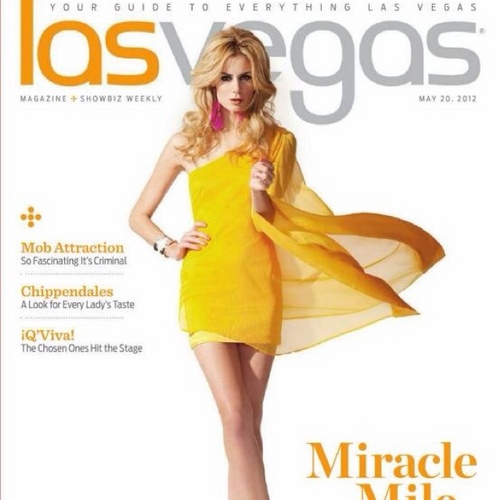 4. What are some swimsuit tricks only pageant girls know?
We glue our swimsuit bottoms to our butts!!!! Nobody wants a wedgie on live television! Also bronzer, a little bit of shimmer in the right areas to show more muscle tone and what I like to call…"chicken filets" for some extra cleavage.
5. What was your favorite prelim event that week?
It's hard….I love every part of competing. I love rocking out in a swimsuit onstage, I love the elegance of evening gown, and I love personal interview because it's your chance to really win them over.
6. What hotel was it hosted in and did they do any fun activities for you?
When I competed it was also at Planet Hollywood. I really enjoyed a lot of the events. I loved dinner at KOI and going to see Le Reve at the Wynn. I also really enjoyed the Best Buddies night. I wanted to do more stuff like that and for some reason the Miss Universe Organization did not assign me a buddy…
7. If you could go back and do it over again, would you?
Hm… I am glad I competed. I wish I could go back in time and compete again with all the life experience I've had and knowing what I do now. I am more proud of my work as Miss Indiana USA and all of charity organizations I worked with. I believe in bringing a purpose to the crown. Too many people get caught up in the glamour and glory that they forget about the important things that should never be forgotten and always taken into consideration when choosing a titleholder. While it was a wonderful experience at Miss USA that I wouldn't trade for anything, I see the Miss Universe Organization since competing.  Although I am grateful for the opportunity I now understand the organization is a business just like any other business.  I would recommend girls see this as a stepping stone rather than the end goal.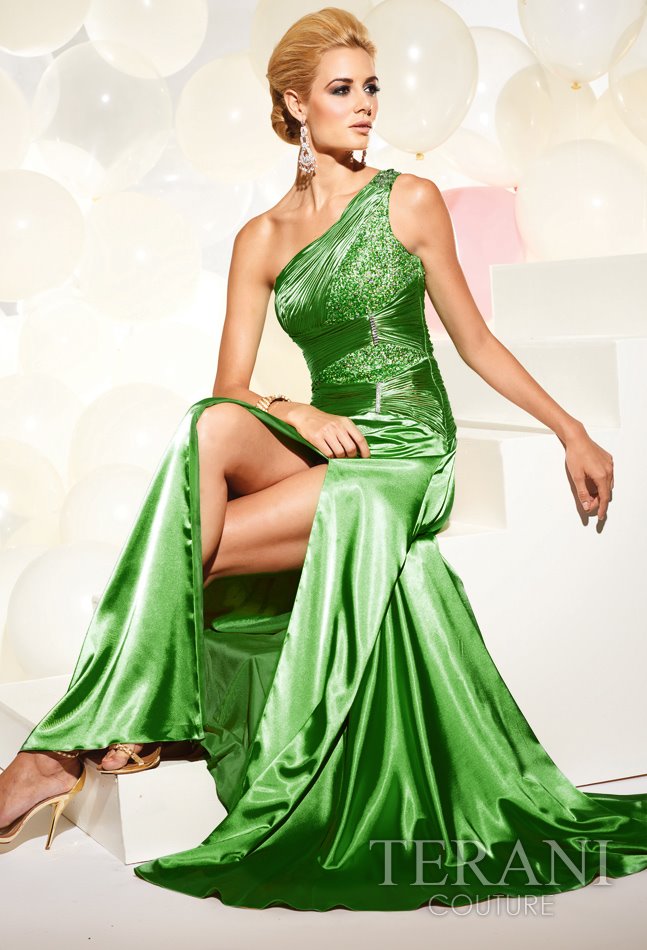 8. What advice would you give the girls in the pageant tonight?
Don't focus on all the rumors or gossip of who's going to win, who will make finals, or it's rigged. Don't allow this to affect your performance. ENJOY EVERY MOMENT! It goes so fast so the most important thing is to savor every moment of the entire experience. I've made friends and created so many opportunities through people and experiences I've had from Miss USA. If you apply yourself, use this experience, and remember that once the Miss USA competition is over, it is not the end. It is only the beginning.
9. What advice would you give to girls wanting to be pageant queens someday?
BE YOURSELF!!! You do not have to spend insane amounts of money on training, gowns,shoes, etc. Once you get to the Miss USA or Miss America level all of that becomesimportant…but find sponsors, and when you win state sponsors will be provided.However when I first started competing in pageants, I won with a bridesmaids gown and an old used swimsuit. I never had any training, that's something I couldn't afford. I was competing against girls who had all of that and I still won. The key is to really own who you are with confidence.
I always say, bring a purpose to the crown! I competed for a few different reasons, but my main focus to win was so I could spread more awareness on bullying (which was rarely talked about at the time). I wanted to work with kids and teach them to really embrace being unique or different, and that everyone deserves respect. Find a cause that means something to you. As a title holder people will be listening to what you have to say…don't do it in vain.  With a crown you have an even larger opportunity to make a difference! The possibilities are endless!
Thanks darling!
Be Yourself.  Be Fearless.  Be Your Own Unexpected Luxury!
Follow Us:
*Photographs courtesy of Brittany Mason.
WARNING: We allow 100 words or less of content per interview to be taken, with a link to our original interview, and used without our authorization. Content larger than 100 words or copying our entire interview without our authorization to be used in ANY manner will result in our taking legal action per copyright infringement.