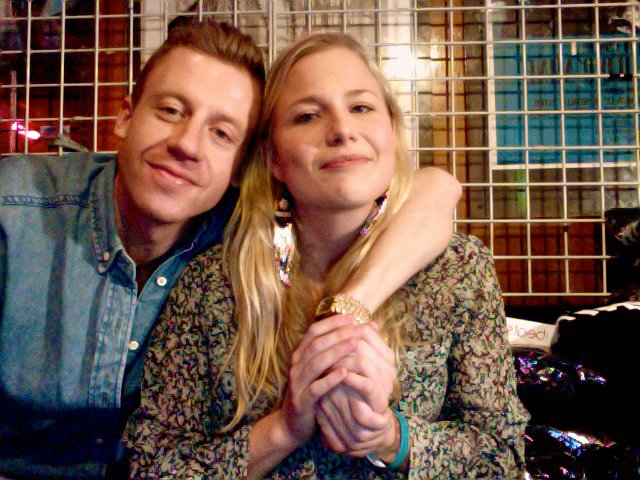 Yesterday singer Macklemore announced he had proposed to girlfriend Tricia Davis…and she said yes.  On his Facebook status he posted a picture of the engagement ring(below) and stated…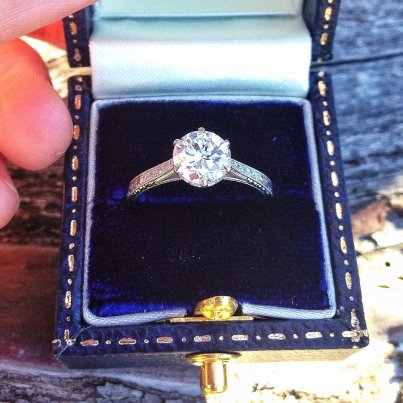 "I know this is personal, but I can't imagine not sharing with you guys. After 7 years I finally asked… And Tricia said yes!
love you all like family. Straight up. We are both so overwhelmed with the love that you've shown us, and appreciate everyone that has come into our lives these past years. From the front rows of shows, to the merch table to even just comments online. It's been an emotional day and I got tears in my eyes just writing this. You guys already know. Thank you. I could never say it enough."
Macklemore, a long time supporter of gay rights and sames-sex marriage, released his single and video Same Love several months ago, addressing the fight for same-sex marriage equality.  We just wanted to say thank you buddy for all you do and congratulations to you and Tricia on an amazing future! Check out the video for Same Love below!
Check out our review of Macklemore's Thrift Shop!
And buy Macklemore's newest album below!

Check back in with us daily for our music reviews and picks in our DJ Raannt Music section!
And Please Follow Us: