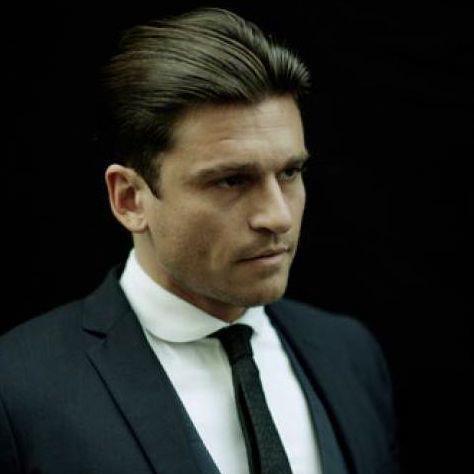 About six months ago, we heard a clip of The Gypsy Queens' L'Americano on National Public Radio and became instant fans.  We came home and quickly Googled their name, expecting to find several chart-topping albums in Europe.  We were surprised to find they hadn't even released their debut album, which was just recently released last December.  After watching the video for their debut song, L'Americano, we not only fell in love with their music, but also with their style, grace and overall essence.  They encompassed something, as men, we wanted to embrace in ourselves and that which most women would want to seduce.  As a band, they were just so damn sexy and their music made us feel sexy! When we read the About section on their website, we were even more surprised to find their lead singer and "soul of the Gypsy Queens" had been serving tables several years ago when the bad was discovered.  After listening to their music and reading their stories we became quite enthralled and had to find out more about the man behind the soul of the Gypsy Queens…the next big thing!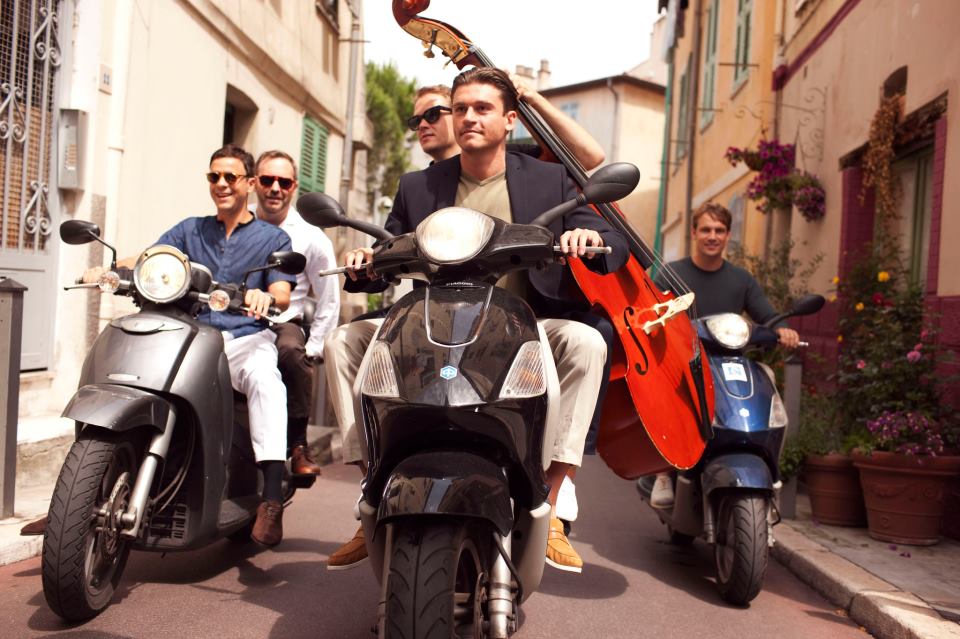 1. Introduce us to the Gypsy Queens using five words?
Real, acoustic, fun, unpredictable, witty.
2. How did you come together as a band?
Through the large music community of music and musicians in Nice, and busking.
3. How were you discovered?
We are still to be discovered.
4. How did you come up with the name the Gypsy Queens?
I didn't. It was a notorious restaurateur in Rome, who said we reminded him of the gypsy kings, cause we were going around with our guitars etc, but because his venue was a gay venue, we were to be called the gypsy queens.
5. What can we expect from your first album?
To discover how with Larry Klein, we have put together 5 different cultures to make our listeners travel with us.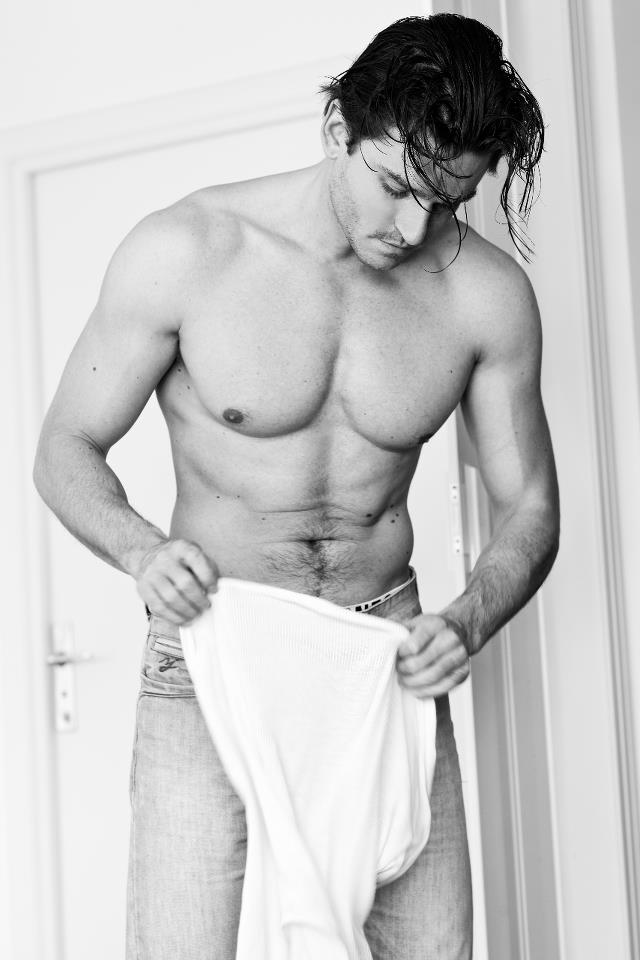 6. Your sound is a great mix of many different genres.  How would you define your sound?
Maybe we created a new sound with Larry. I would have to ask him, but I may suggest "acoustic busking" as our sound.
7. What is your all-time favorite movie?
Scent of a Woman.
8. If you were to recommend a book to a friend, what would you recommend?
"The Making of the Gypsy Queens" but I haven't written it entirely yet.
9. Your look, feel and sound almost seem to have a magically fictional quality.  Who is a fictional character you idolized growing up?
I got into music because I wanted to be Michael Jackson. Although he was a real person, I think he had created a MJ that was quite fictional to simple people like me, because he seemed inaccessible. Otherwise, I am the Pink Panther – but that's a secret.
10. Who are your three greatest musical influences?
Although he doesn't have much to do with how the band sounds, Michael Jackson. The Eagles, and The Beatles.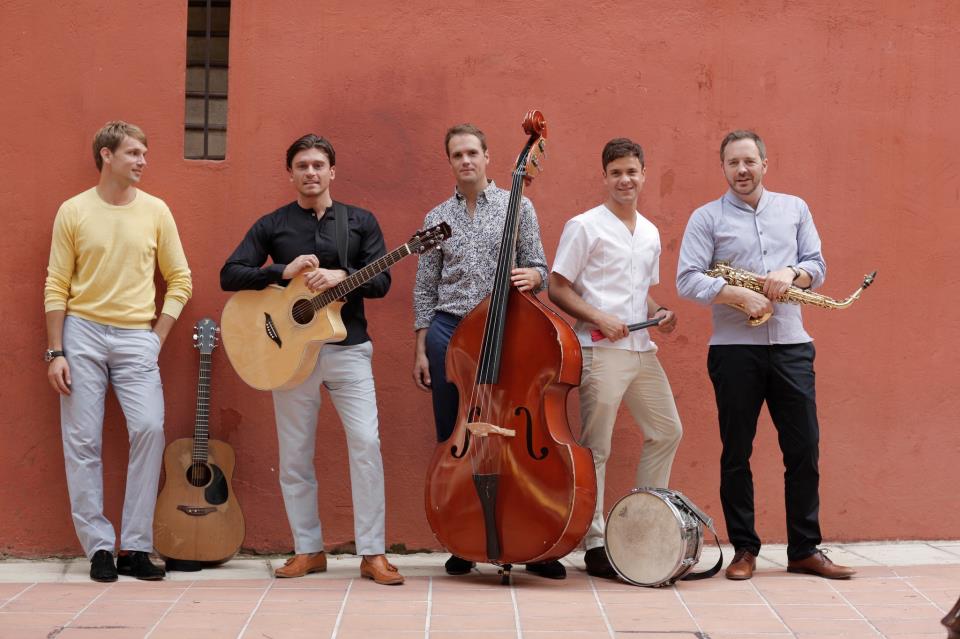 11. If you could play with any musician, dead or alive, who would you choose?
Ray Charles, Elton John, and The Beatles
12. How do you define sexy?
Its beautiful women like Sophia Loren, Brigitte Bardot, or Charlize Theron who define the word sexy, not Didi of the Gypsy Queens…
13. What is the sexiest city? Bar? Drink? Song? Hotel? Place to kiss?
With the right person, any place is magic. Having the right person with you. There is a little restaurant on the water in Bonaire – Dutch Antilles, where the sun disappears behind the ocean around 7 pm at night in January… I don't remember the name of the place, but it's magic!
14.  What advice would you give someone about making their dreams come true?
Stay awake! And don't take anyone or anything for granted.
15.  Frank Sinatra or Freddie Mercury?
Mercury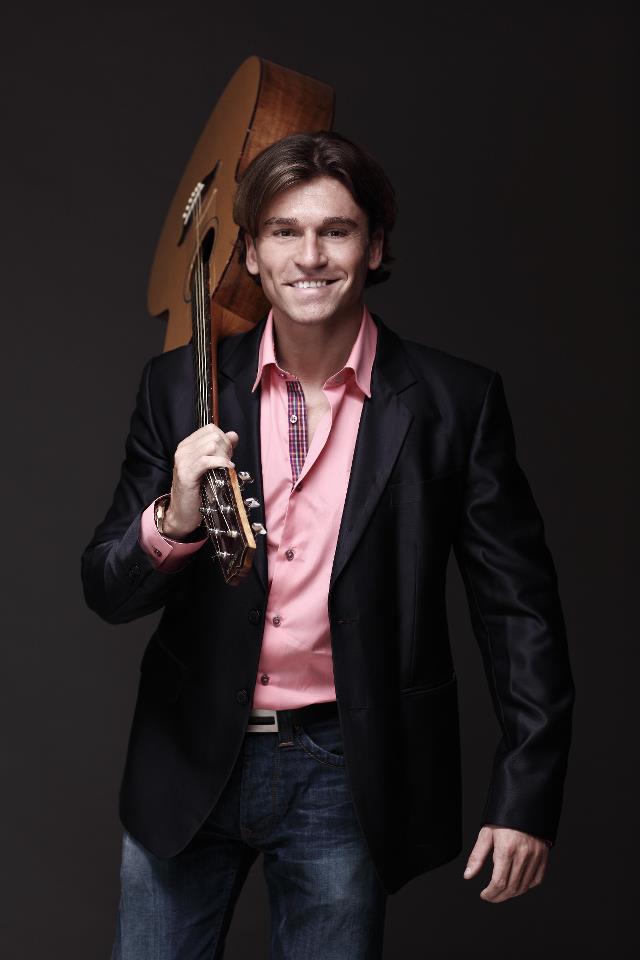 16.  Speedo or Trunks?
Trunks
17.  Red Wine or Whiskey?
Don't drink alcohol. But it would be red wine.
18. What is a great finale song?
Every performance is different, and that could be a different song every time. Hit the Road Jack?
19.  What can we expect next from the Gypsy Queens?
To let us welcome you into our world and for us to be the same as we've always been; hard working, humble, sincere and happy!
20. What are your three simple luxuries?
Spending time with the ones I love, doing what I like the most for a living (music) and being at home a few days a month!
Check out The Gypsy Queens website for more information and to buy their self-titled debut album!
Click here to see our previous post about the Gypsy Queens and their videos!
Please Follow Us:
WARNING: We allow 100 words or less of content per interview to be taken and used, with a link to our original interview, without our authorization. Content larger than 100 words or copying our entire interview without our authorization to be used in ANY manner will result in our taking legal action per copyright infringement.