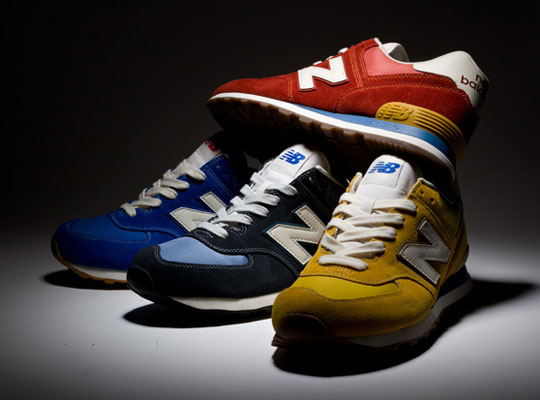 There is a danger to simply throwing the word "vintage" in front of any fashion item expecting to add a bit of quality to it which it might not deserve. For example, not all "vintage" concert tees are deserving of the same classic recognition as an original 1972 Dylan and The Dead.  While that is true, any classic brand which decides to bring back a classic look and rename it "vintage" has probably earned the right to the classic title.  New Balance is a brand which has rightfully earned this status.
New Balance has announced they will be releasing their 2013 Spring/Summer 'Vintage' Pack highlighted in classic treatment with windbreaking colors found in the early 80's.  Although they're a little thicker than their original styles, they are reminiscent to bygone days and feathered hair.  While New Balance hasn't set a release date on these amazing beauties, we're sure it's right around the corner in time for summer to rock them out on the beach.
If you can't wait until then, check out Ebay for tons of actual vintage New Balance and Nike shoes!
Check back in with us daily for style reviews and looks of the day in our Style Section!
Please Follow Us: