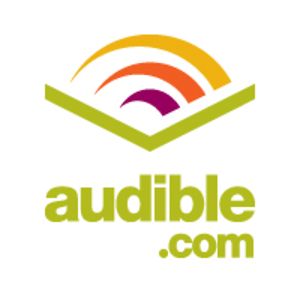 Ok, first of all, let us say that we are extremely upset that we didn't win Audible's recent contest to win your wish list…but we'll get over it! We are absolutely obsessed with Audible.  If you don't know what it is Audible is an app through your phone or other device where you can listen to audio books, although there are also lectures etc on there as well.  You pay a monthly fee and get one credit a month, which equals one book, and then you get other titles at a discounted rate.  We've told a lot of people about Audible and they always think it's expensive but if you listen to a lot of audio books, you can get bestsellers at really reasonable rates.  Plus they have a deal of the day and you can find other authors for cheaper rates.  One day we bought all of the John Green books for like $5 each!
Yes, we didn't win our wish list(maybe they'll reconsider since we're giving them perfectly free advertising!)but we still love them.  In fact, we just loaded up on a few new books tonight!
Some of our favorite books this year that we recommend are Love Letters to the Dead, The Beginning of Everything, We Were Liars and The Geography Club(the entire series by Brent Hartinger!).
Check out all of our other Sexiest Gadgets of the Day!