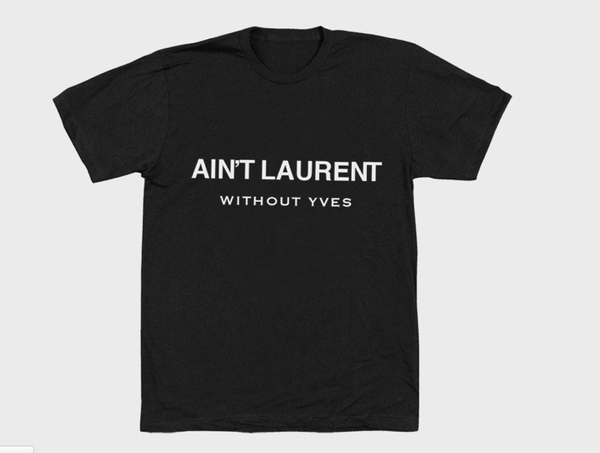 Maybe Chanel will change it's name to Anel.  This seems to be the trend as the classic fashion empire Yves Saint Laurent changed it's name to the simply put…Saint Laurent.  We're confused? Are they two separate fashion houses? We don't like this at all.  We like our classics to stay classic.  For that reason, we are absolutely obsessed with these new t-shirts from What About Yves. Available for $42, this website also offers sweatshirts and hats.  We'll take all three thank you.  And let's keep the classics classy!
Oh…and make sure to ONLY buy these items at What About Yves HERE since they are a trademarked brand and others are only imitations! Please…let's keep it legit and real!
Check back in with us daily for all of our men's style posts in our Style section and every Tuesday for our T-Shirt Tuesday special!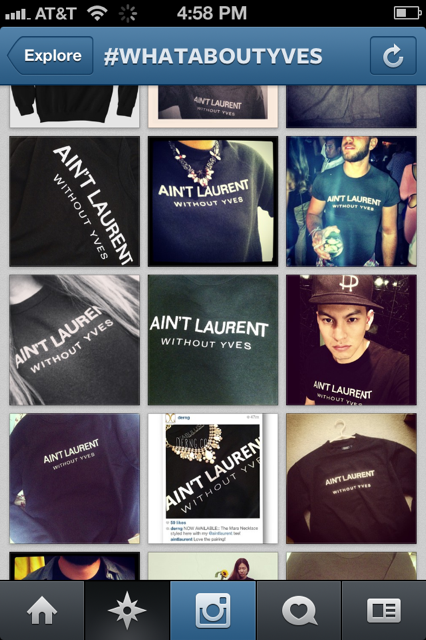 And be sure to tag your What About Yves products on Instagram with the hashtag #whataboutyves and follow us on Instagram at petermonn and alxprp
Please Follow Us: