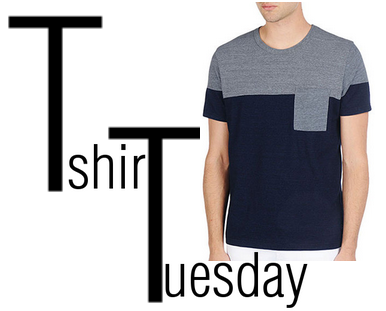 Yesterday we talked about the super cute AG Jeans and we had to go back and talk about their Tees!!!
This color block pocket tee – faded indigo is perfect for summer! Lets face it, we all love to be outside and when the weather is nice and the heat is perfect, the last thing we want to be doing is work.  So this tee is perfect for that day-night transition… Blazer and Tee for your morning meeting and just the tee for happy hour!
Best Worn With:
ASOS Brogue Shoes Made in England
Check back in with us tomorrow for Wingtip Wednesdays and every day for style posts in our Style section!
Please Follow Us: