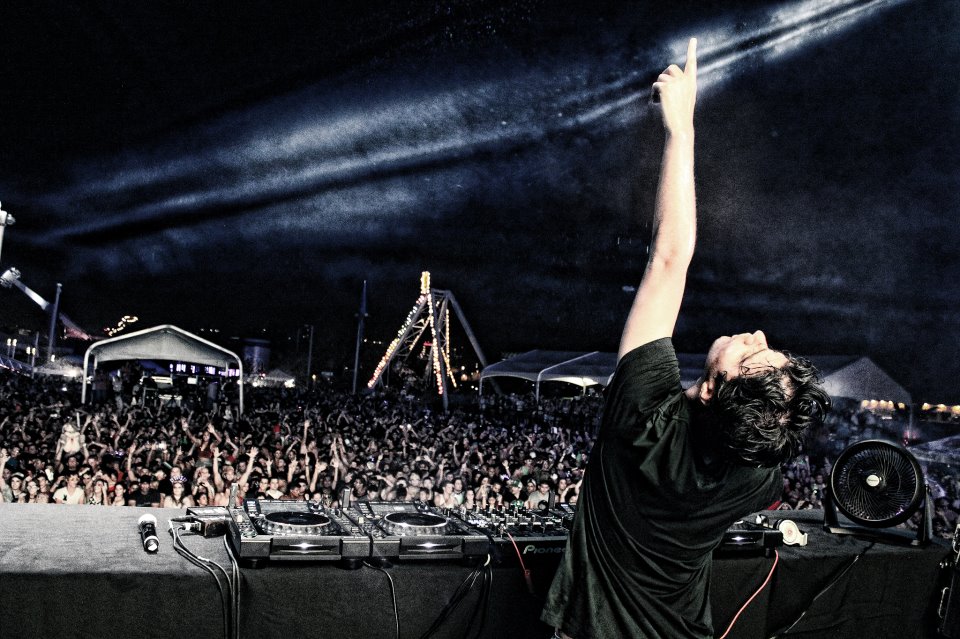 We have been huge fans of R3hab for awhile now.  Our iPad's are full of his remixes of Lady Gaga, Dada Life, Calvin Harris and many more.  His name is becoming well known fast in the world of electronic dance music and his fan base is growing quickly, making him one of the most sought after DJ's and producers on the globe.  We were super excited when he agreed to chat with us for a bit and tell us the secrets behind his chainsaw madness and what beats behind his musical passion!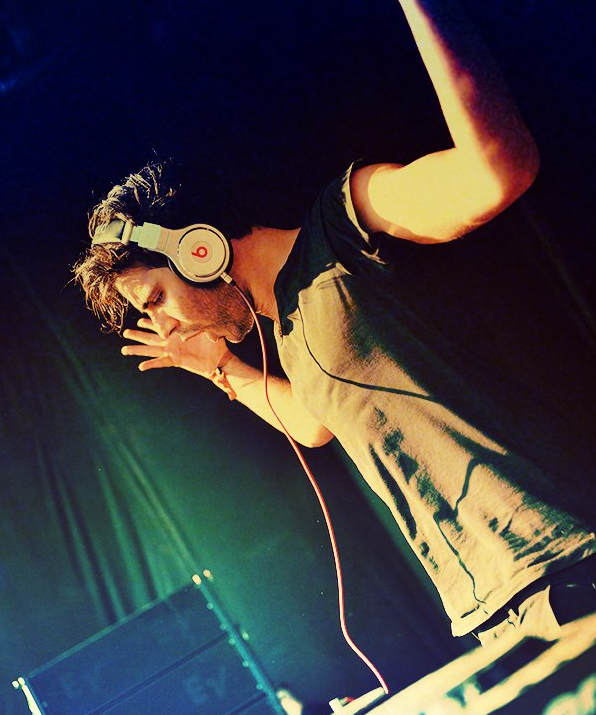 1. Introduce us to R3hab in 5 words or less
Chainsaw madness!
2. How did growing up in Holland shape the DJ/Producer you are today?
I grew up in a very musical city called Breda. Home of Tiesto, Funkerman, Hardwell and a lot more great DJ's. So basically I started a few years back practicing and playing local clubs in my home town. This led to getting more and more attention and soon I was asked to do a few shows in the US. Since then I have basically never left.
3. How did you get started in the music industry?
Since I was around 17 or 18 when I stopped to finish University – my parents always wanted me to finish university. I have an economic marketing degree because they were not sure I could make a living out of being a DJ.
4. Tell us about your sound.  How do you stand out from all of the other DJ/Producers out there?
For me it took me a long time to find my own sound. It is a process to develop an original sound that fits you. I think I found it with Just a lot of energy and some crazy chainsaw madness for sure haha!
5. What is one of the key elements a music producer should master before entering the music making world?
Find your own sound. Also quality is very important because when you are new you just want to put out stuff. It will just not get noticed if it lacks quality. You have to find that high level of production to be successful.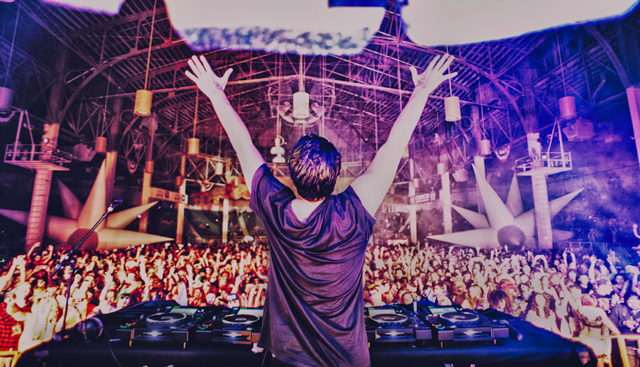 6. How does it feel to be part of Afrojack's music team and label?
That's great! Afrojack is an awesome DJ and producer. I've known Afrojack for a while; we started around the same age and with the same agency. He was always creative and everybody looked up to him. They would say, "oh that tall guy Afrojack." He just made crazy music and all of a sudden he blew up. "Take Over Control" and "Give Me Everything,"  – Wow. It helped me out a lot to get signed to his label and get the promotion out.
7. You got to mix the tunes of the EDC12 – Electric Daisy Carnival 2012.   How does it feel to mix the works of world known DJs for millions of fans?
That's just indescribable, I'm really grateful for the position I am in as a DJ.
8. You have an awesome single that came out– Living 4 the City with Shermanology. How did this collaboration come about and what inspired the track?
It's basically a theme about the energy all the cities over the world give us when touring the globe. 
9. Who has been your favorite music artist to work/mix so far?
I loved producing for Enrique Iglesias, he is such a great guy, so much energy and work ethic. I felt really honored to go to Miami to meet and work with him. Besides that, there are really too many to mention, from Afrojack to Havana Brown, they're all great artists.
10. Who are 3 musicians – dead or alive – that you admire and would like to work with?

There are a lot of cool singers out there, but I would really want to collaborate with someone who is really talented, but unknown. Like what David Guetta did with Sia on the track "Titanium", that is the kind of collaboration I am looking for. Find the next big thing and make a cool track together. Would love to be in the studio with Adele, U2 or Red Hot Chili Peppers.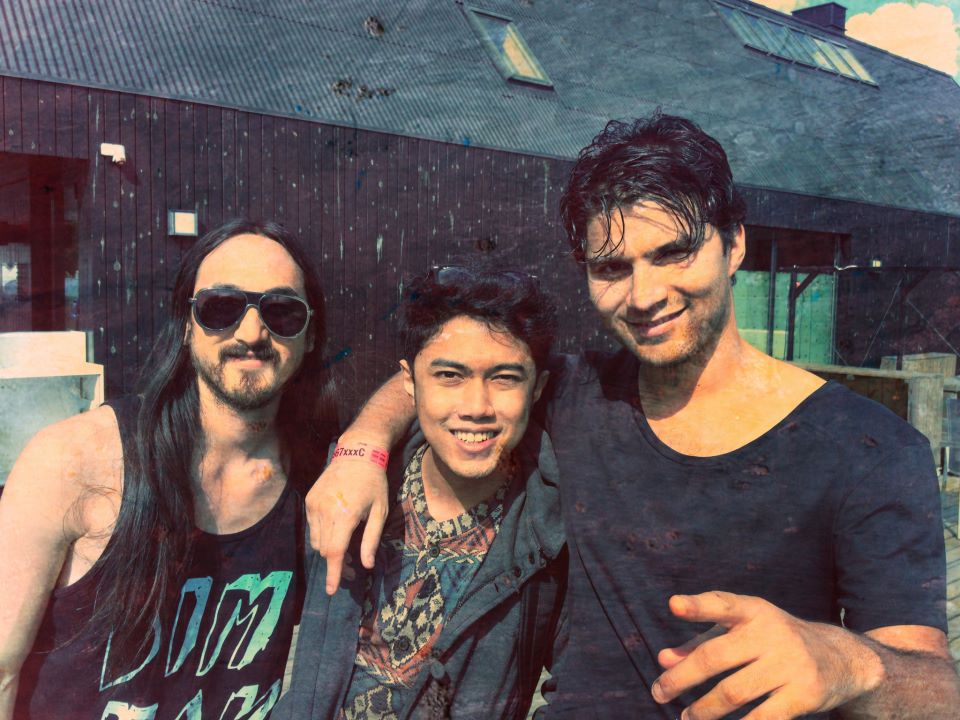 11. What is it about electric dance music you love the most and why?
When I was young around 17, I went out to a house party, I heard a couple of tracks, and one of them was D Ramirez's remix of "Yeah Yeah" and I was like "Wow! This is incredible how can I make this!" You know what's so cool? I'm not a singer, rapper, writer, or a pianist… in electronic music you can make it without any musical experience besides good hearing.
12. You've been traveling all over the world.  What are the 5 things you always take with you?
I'm living really healthy so food is essential for me – fruit shakes, salad and water. I'm always carrying R3HAB merchandise with me to give to the fans, my phone to stay in touch with the world and of course my gear.
13. What's next for R3hab?
I've been playing all over the world this year; it's been a wild ride. I have planned new R3HAB music for 2013. I remixed a lot this year so I'm planning to bring you more R3HAB originals in 2013!
14. What are you three simple luxuries?
Laptop, phone and being healthy.
Thanks buddy!
Check out all of our DJ interviews in our interview section including Kaskade, The EC Twins and Sander van Doorn! And Check out all of our daily music posts in our DJ Raannt section!
Please follow us for up to the minute news on music releases and tours!
WARNING: We allow 100 words or less of content per interview to be taken, with a link to our original interview, and used without our authorization. Content larger than 100 words or copying our entire interview without our authorization to be used in ANY manner will result in our taking legal action per copyright infringement.