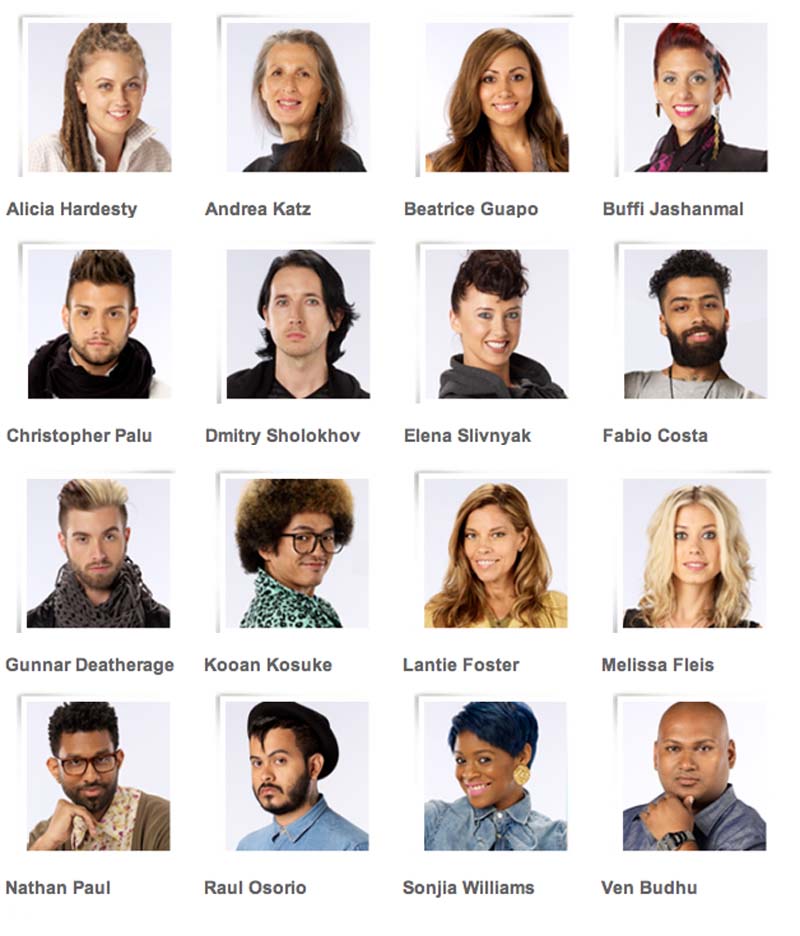 This might just be the greatest season of Project Runway ever! And not because of the designs, but because of the cast! The season premiere, which started so haphazardly we kept asking ourselves if we missed the first episode or the first hour of the first episode, completely captured us with the two main stars Gunner and Christopher.  We're sure we won't be the first to ask, but…Team Gunner or Team Christopher? We're definitely Team Christopher.  He's so sweet and cute and honest…and damn can he sew an amazing gown.  (We do agree with Michael Kors that his styling looked like a bad bridal party).  Gunner, on the other hand, is soooo threatened by Christopher that he continued to make snappy comments throughout the show.  "There's only room for one star in this galaxy and it ain't you!" and "I just don't like his arrogance", both times referring to Christopher, who complemented him by comparing his opening design to Miu Miu…Uhhh…more like Converse for Target.
Some of our other favorites this season are Buffi, Melissa and Kooan.  Pull it together Kooan! You're way too amazing to walk the plank so early in the season.  Actually, we weren't overly impressed with any of the designers in this first episode and found ourselves comparing these new designers to our past favorites.  None of the designs were so incredible that we were stopped in our tracks.  And Heidi Klum….hmmmm.  A friend of ours recently commented to us that Europeans think she's a joke and don't take her seriously.  We can only imagine it has something to do with her "style aesthetic" since her dress looked like she grabbed it off the rack at Chico's.  We've had the honor of interviewing Nina Garcia…check it out here…and we still can't get over how absolutely incredible she looks all of the time.  She needs to take $5000 of that Marie Claire money and spruce up Ms. Klum!
Needless to say, we were super excited that Christopher won the first challenge.  We were absolutely unclear why Beatrice was kicked off and they kept Lantie.  Although she's sexy as hell and looks like an older mix of Lana Del Rey and Kathleen Turner we just don't think she has it.  We were excited to see what Beatrice was going to bring to the runway this season.  Oh well…we'll have to turn our attention to lesbian designs instead…whatever that means!
Be Yourself.  Be Fearless.  Be Your Own Unexpected Luxury.
Check out our interviews with Project Runway judge Nina Garcia and Season 6 Runner Up Althea Harper!
Please Follow Us: