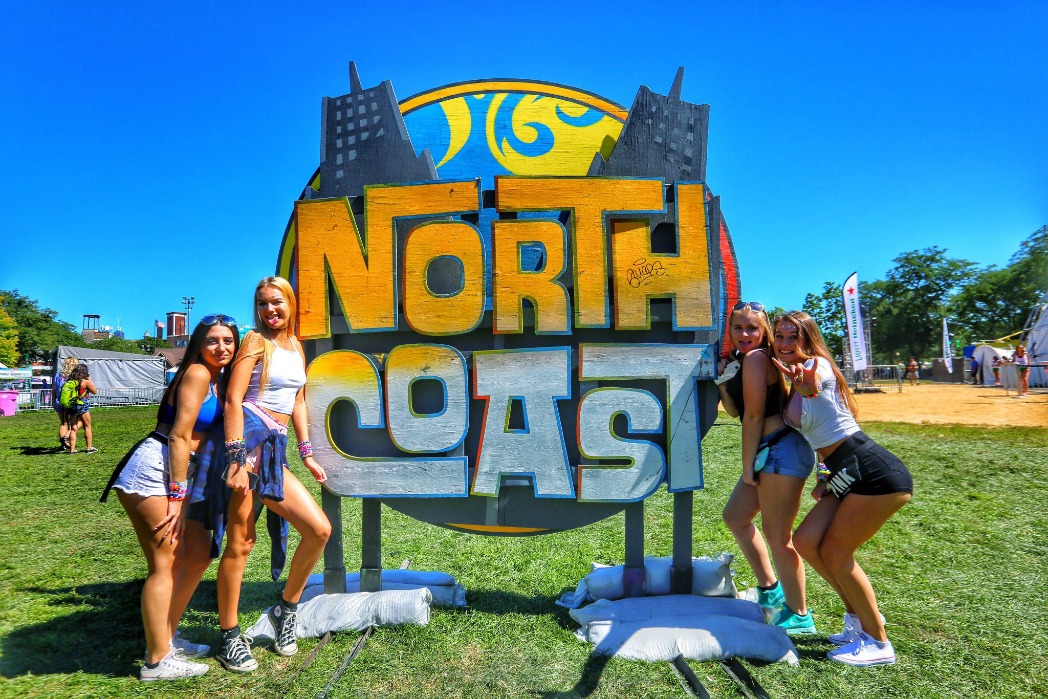 You guys! North Coast Music Festival was bomb! We tried new music, finally checked out artist we've been wanting to see, got to interview TAUK! and even got a haircut within the festival grounds!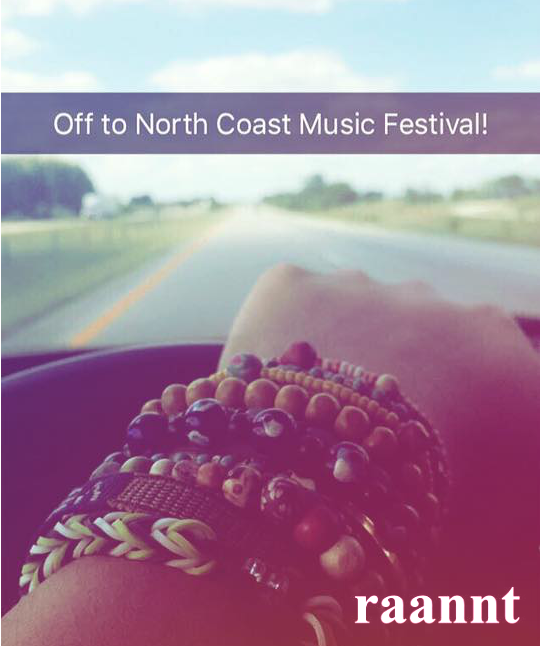 Sadly, and very much so, we missed out on Friday. Though we geared up on Saturday and hit the road. Our approach was to try new music! It's a new festival for us and we took this opportunity to dip our toes in different genres of music. We also brought our friend Kayla Noel (Click on her name to check out her music) who's A) never been to a music festival before and B) is a musician so she gave us a different perspective on the entire performance aspect. The stages were close to each other, but with enough distance that they wouldn't interfere with each other. The festival had it's normal row of food vendors and they included an area for merchants to set up shop and sale their accessories. Black Black Moon was our favorite, their accessories were literally so cute, Alex would ware pretty much anything they have!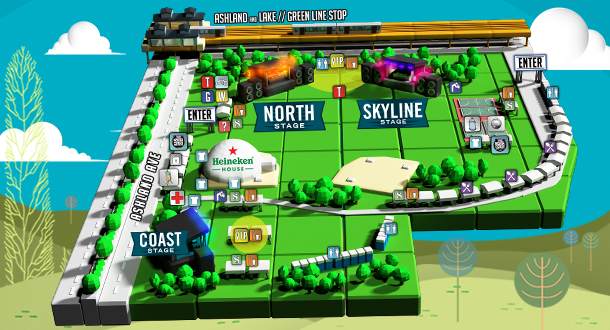 Saturday:
The festival vibe was great! A little different than what we're used to, not in a bad way, just different. It's very hippie-earthy… and not the dirty kind, like these people showered and took care of themselves, very freepeople on a budget. First was the Silent Disco… It's such fun concept, any time there's one, we have to go! The music was great and what was awesome about this one was that North Coast had live art happening within the silent disco area. We didn't stay too long, we wanted to walk around plus the spray paint fumes were starting to get to us a little. We caught a bit of TY Dolla $ign as we walked in, ran to Raury (mainly because we wanted a good spot for Keys N Krates) and loved his set! Great energy, live music, super energetic, we really liked him! Keys N Krates took the stage and they rocked it, really love how they play off of each other and take turns showcasing their strengths. We went over to Bassnectar last, his set was great and that goes without saying, though the crowed was too intense so we bounced over to the Coast Stage and checked out Logic, man we're glad we did! He's ability to intertwine different genres of music, in live format, into a cohesive set is pretty unbelievable. All in all, it was a pretty killer start to our NCMF weekend!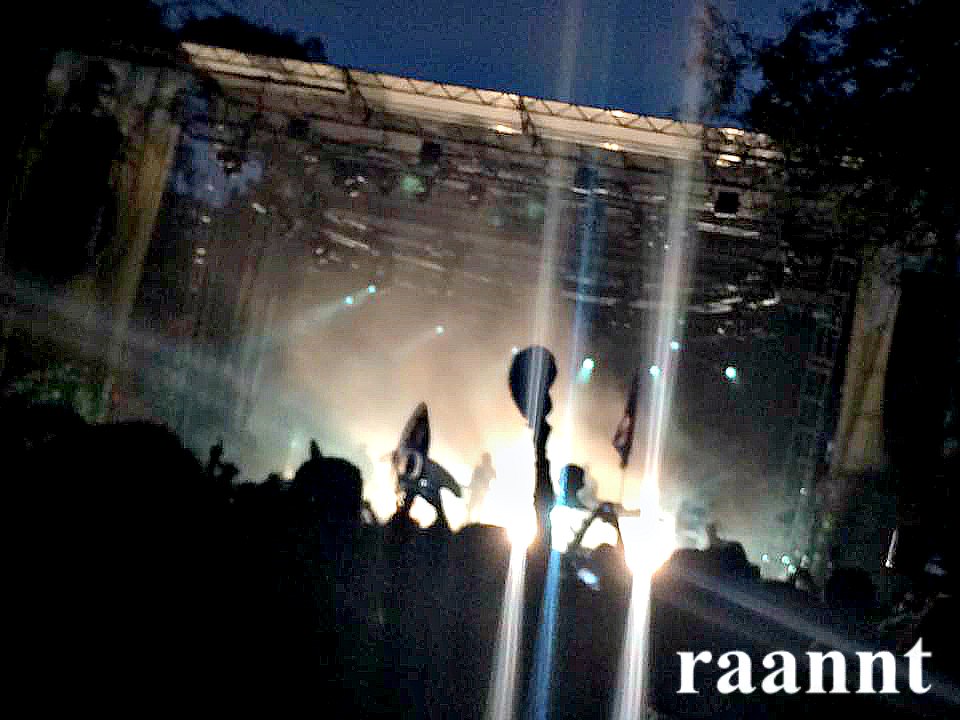 Sunday was it for us! The day had the line up we were the most excited about: Sam Feldt, Matoma & Zedd while still focusing on trying new musi. We were able to catch a bit of TAUK's set, we interviewed the band so really wanted to get the vibe of them on stage (Check out the interview here). Their music is energetic and thee really exude passion, they're going on tour this fall, so make sure you check them out! We hopped over to the Heineiken tent and played up in the cool air while listening to some dirty house ghettotek thumps dropped by Gant Man and after ran over to Jessie Royal for some inspiring music! After missing Sam Feldt at Ultra Music Festival back in march, it was important to us to catch his set. This dude is awesome! He brought a live saxophone player out on stage to play along some of his tracks! Sam Feldt, you're killer and we're obsessed! The rest of the night was great! Matoma was fun as always and ZEDD was incredible! It's a little hard to beat his Ultra production, but he brought the house down! He was a great way to close a great weekend!

Ok!!! so here's really what we loved THE MOST! American Crew set up an old fashion style barber shop within the ground of the festival! Like, mirrors, fans, two barber chairs, two stylists, products and all! The cuts were free and if you shared a before and after using @AmericanCrew #BlueSuedeBarberShop you got a free product! Matthew Pigula did Alex's hair, this guy can cut some hair! American Crew & North Coast Music Festival, you guys earned some extra cool points!!! Check out our North Coast Music Festival adventure bellow: