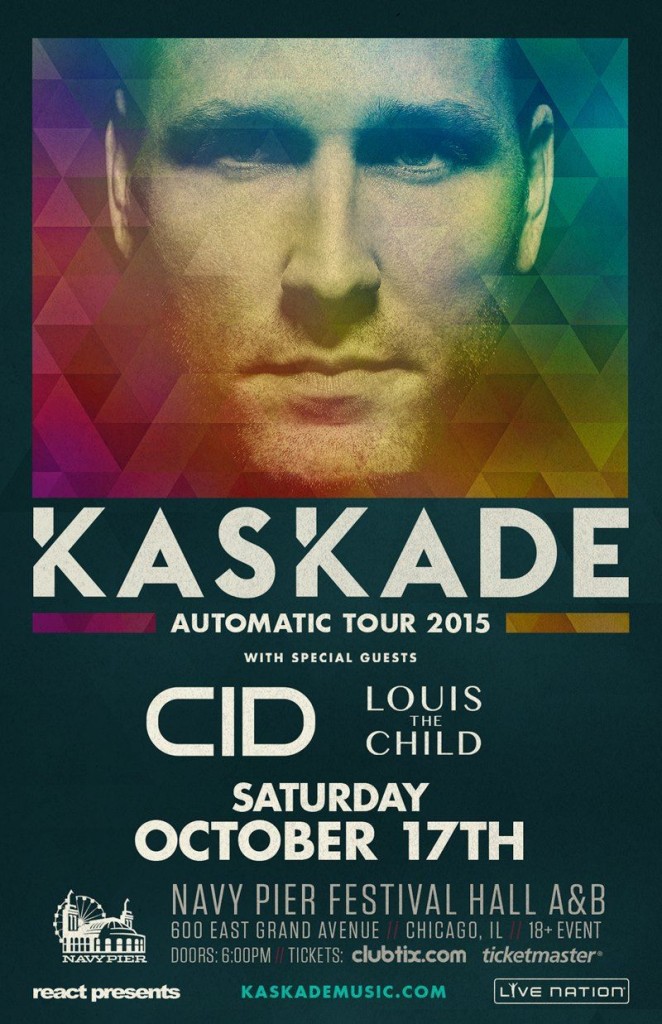 By now you can call us Kaskade junkies, literally we follow every single social profile of the international DJ, we've seen him 3 times this year and can't wait for this Saturday. Over the course of the last couple of weeks, his posts gives us fans a glimpse of what the Automatic experience is and… well if you're missing out, you're really missing out!
⚡️FOMO ALERT⚡️#AUTOMATIC SDhttps://youtu.be/AcOYQiLOa_IOnly watch if you went or if you are going soon. Otherwise there will be tears. Tix for upcoming shows: KaskadeMusic.com
Posted by Kaskade on Monday, October 12, 2015
Kaskade is back in Chicago's legendary Navy Pier where once again he'll be shaking the waters of Lake Michigan. Don't worry Milwakee, you'll be just fine! The good news is that tickets are still available for Saturdays show, The Navy Pier is a huge venue and has allowed plenty of room for the Kaskade magic to fully come alive! And of course, you can't forget to thank the peeps of react presents & Live Nation for bringing the multi-Grammy nominated producer/DJ/singer/songwriter back! For tickets or show information you can click here.
See you all Saturday night!!!!!
For more DJs and EDM beats check out more of our music reviews