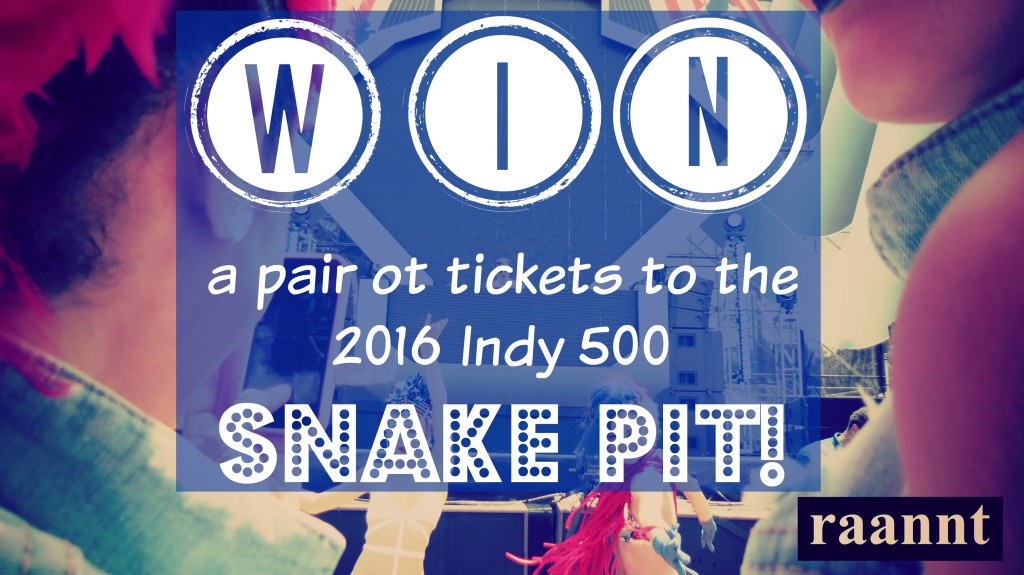 The Indianapolis 500 Snake Pit is returning to the Indianapolis Motor Speedway on Sunday, May 29th, and we'd like to offer YOU! a chance to giveaway a pair of tickets!
This giveaway includes free entry to both the speedway for the 100th running of the Indy 500 race as well as the Snake Pit!! So, Follow these instructions to enter your chance to win:
Like us on facebook
Share, and tag raannt, this post on your facebook status
Tag the friend you want to take to the Indy 500 2016 Snake Pit on our giveaway instagram post
Winner will be notified on our facebook post on Friday May 6th! Good luck!!!!
For ticket information or to purchase your tickets visit: http://www.indianapolismotorspeedway.com/events/indy500/buy-tickets/snake-pit or click on the snake pit ad on the right hand side!
Please follow us for up to the minute info!