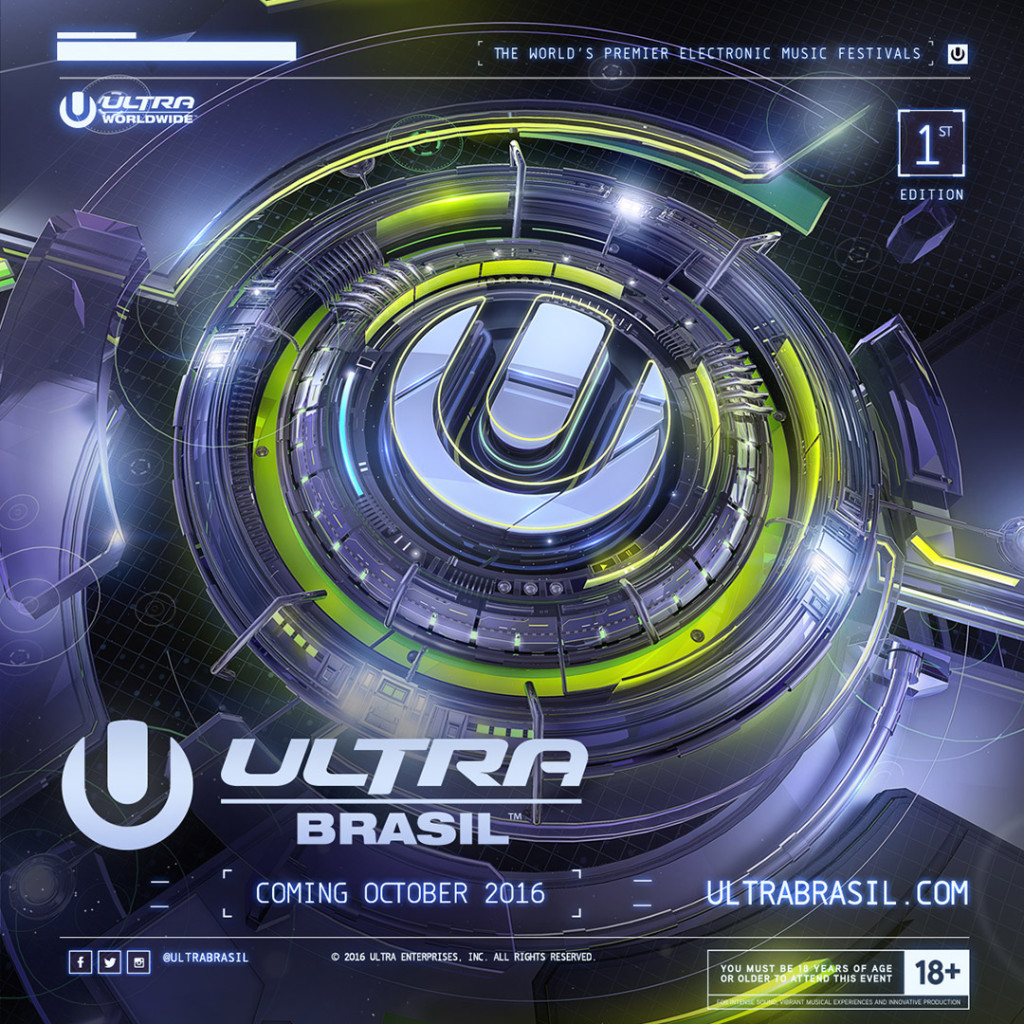 Oh yes! Oh yes Brasil! Ultra Music Festival is about to take over another incredible city with out-of-this-world music, incredible production and with the best music festival fans ever! ULTRA Brasil will take place this October 14-15, 2016, at Flamengo Park in Rio de Janeiro. Full lineup has not been announced yet, but count on Carl Cox & Martin Garixx to take over one of the stages at the first edition of ULTRA Brasil!

Pre-Sale (half-price) General Admission tickets, priced from just R$ 264.50*, will be in very limited supply on April 12 from 12pm EST, and will be available exclusively to fans that have registered at www.ultrabrasil.com before 12:01am on April 11. For all those who have registered, they will receive a purchase code via email upon the pre-sale going live.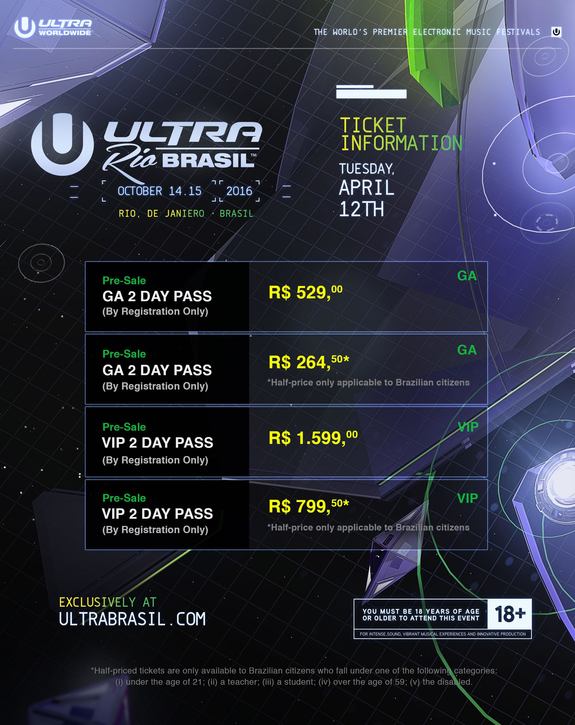 Situated on one of the most beautiful and iconic stretches of coastline in the world, Flamengo Park, Rio de Janeiro, was handpicked by ULTRA Worldwide due to its stark similarity to Bayfront Park – the home of ULTRA MUSIC FESTIVAL, Miami. With its incredible oceanfront location, views of Sugarloaf mountain, 'Christ The Redeemer' and other unique landmarks, ULTRA Brasil will feature multiple state of the art stages, complete with the world-class production for which ULTRA has become so famed.
What are you waiting for?!! Click on any of the pictures above to preregister for your ULTRA Brasil tickets!!!
** Presale & regular pricing, plus special Brasil discount:
Prices:
Pre-Sale Half-Price Tickets** (Registration Only) – R$ 264.50
Pre-Sale Tickets (Registration Only) – R$ 529.00
VIP Pre-Sale Half-Price Tickets** (Registration Only) – R$ 799.50
VIP Pre-Sale Tickets (Registration Only) – R$ 1599.00
* All half-price ticket attendees will have to present their ID upon entering the festival
**Half priced tickets are only available to Brazilian citizens who fall under one of the following categories: (i) under the age of 21; (ii) a teacher; (iii) a student; (iv) over the age of 59; (v) the disabled.