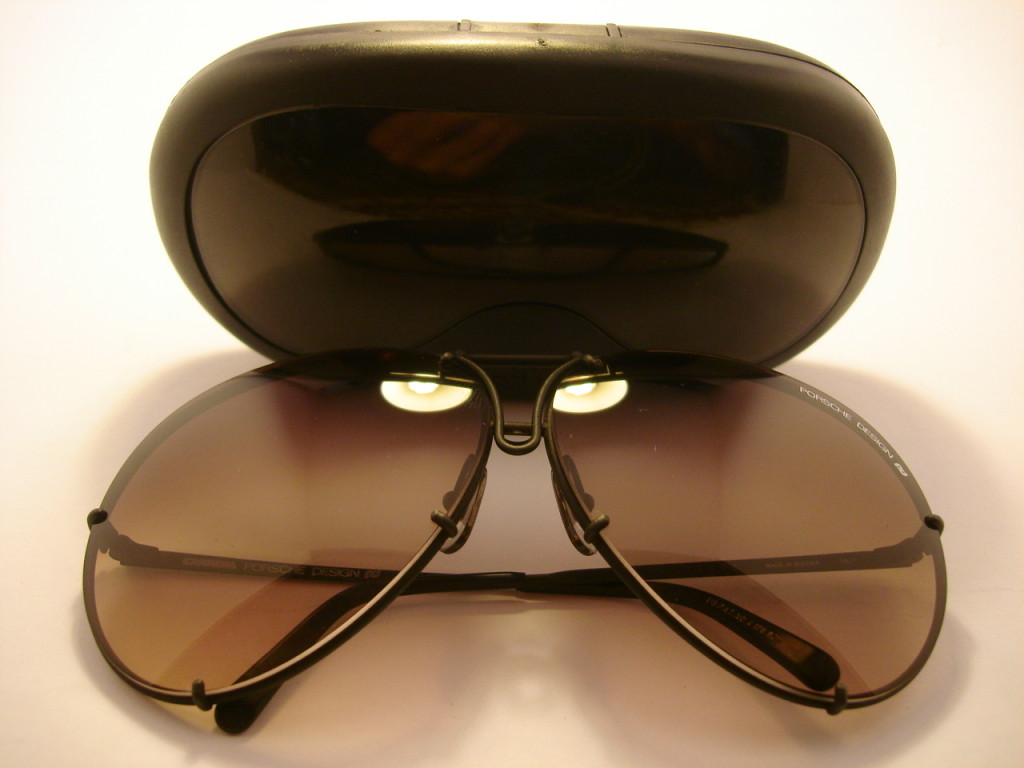 When it comes to sunglasses, we tend to be a little obsessive.  We each own tons of pairs and our favorites change from season to season.  We love Chanel, Gucci, Ray Bans, Robert Cavalli, Versace, Tom Ford and many, many more.  One of our diehard favorite brands are the old school Porsche Carrera sunglasses.  We love the vintage type that fold in the middle and usually come in silver or gold, but those typically don't hold together well and are somewhat hard to find in good quality.
Check out the pair above that we found at this amazing little blog called The Other Side of the Pillow! These vintage Porsche Carrera 5621 Black Aviator's from the 80′s are still available.  If interested email the owner of the blog!
P.S…We're obsessed with the cute name of their blog…"we are stock hunters & collectors by trade. we scour the earth for deadstock rarities & deliver vintage heat which is…. as cool as the other side of the pillow!"  Loves it!
More vintage Porsche Carrera sunglasses are easily found on Ebay and Amazon, but we haven't found any in as good of quality! Of course…if you have a pair you think we might like, let us know and we're sure to give you a shoutout!
Check back tomorrow for our next pick of Sexiest Item of the Day!
Please follow us for all things sexy!