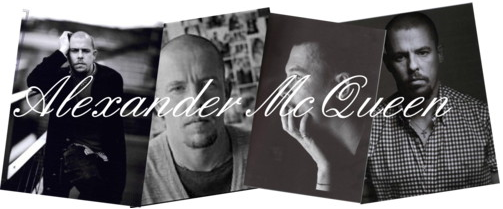 Alexander McQueen changed the face of fashion more than a few times.  First he made his mark on the history of fashion with his incredible sense of revolutionary designs and awe inspiring uniqueness.  Fashion history changed again with his death and what some thought would be the death of his creative spirit. No more McQueen meant going back to what fashion was before him. But thanks to the creative minds of his team and close coworkers he left behind a fashion legacy with the ability to survive and prosper. This fall we're introduced to a great line: playful, polished, extravagant, pushing the boundaries of what fashion is and allowing men, the modern men, to really express their ability to look impeccably untouchable. True to the nature of Alexander McQueen…it is absolutely amazing and unforgettable!
Check out the promotional video of the Fall 2012 men's line:
Be Yourself.  Be Fearless.  Be Your Own Unexpected Luxury!
Check out all of our daily style posts in our Style section as well as our interviews with fashion icons Nina Garcia, Kelly Cutrone and Lauren Conrad.
Please Follow Us: