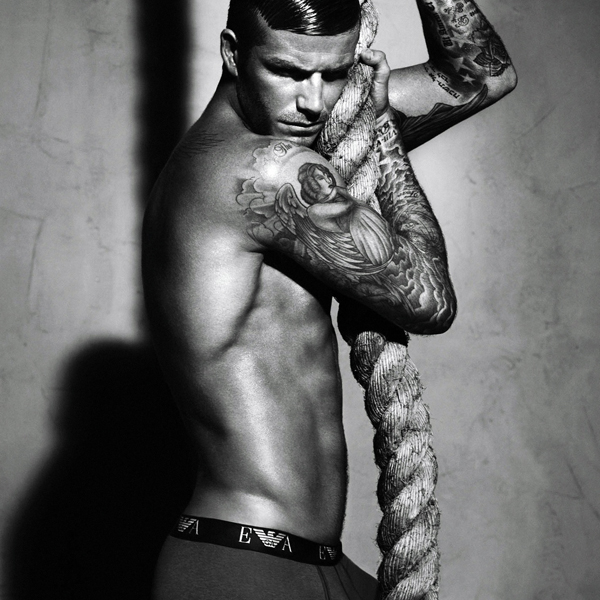 Although it's probably a little trite, we still find David Beckham to be one of the sexiest men to ever grace this Earth, therefore he's perfect as our Sexiest Man of the Day.  We love that his look continues to change, and just like his wife, his style and hair are constantly totally in check with the hippest trends of the moment! If you haven't seen his video  "David Beckham" Bodywear by Guy Ritchie for H&M 2013, check it out below!
Check back in tomorrow to see tomorrow's Sexiest Man of the Day!
Please follow us for all kinds of fun stuff!