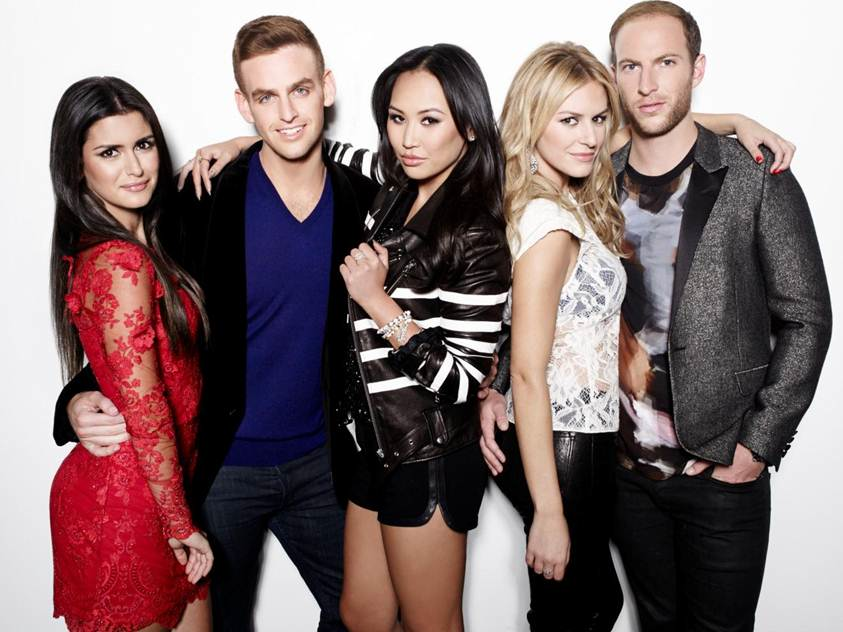 Finally a true show that showcases the lives of sexy twenty-something top 1%ers! No really, with #RichKids of Beverly Hills, premiering January 19th 10/9c, E! introduces a new series that showcases the lives of five #RichKids that have no credit limit and lives filled with drama to match the bill.  We had the pleasure to screen the first episode and were instantly obsessed! We were introduced to the real version of Serena and Blair (Gossip Girl duh!), the Naomi and Teddy (90210 duh again) and a new character these previous fictional shows didn't have: a kind of a push-over yet really nice and loveable boyfriend that pretty much is a real-estate mogul millionaire.  All in all, we love the cast, the extras (loubs and berkins), the friends, and all the craziness they have in store for us!  Don't be turned off by the luxurious lives of these #RichKids, be turned on by it! We sure the hell were!!!
#RichKids of Beverly Hills Premieres January 19th 10/9c on E!
Check back every day this week for an interview each day with a different cast member!
Please follow us!