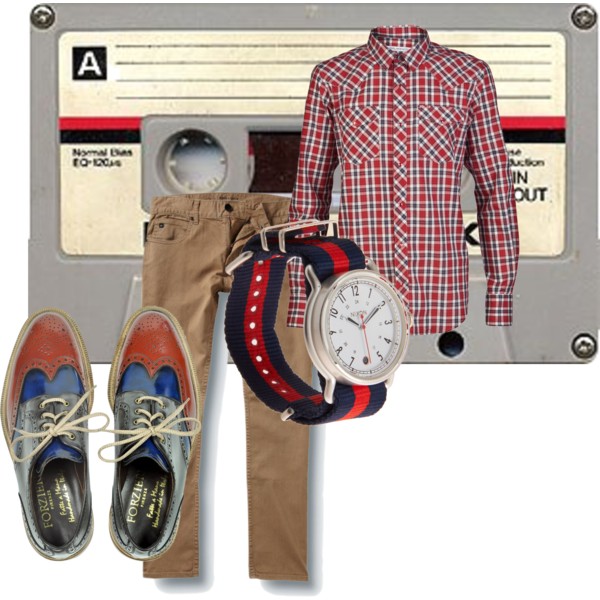 He's in love.  He wants the perfect love potion.  Something that will definitely work! A mixed tape is the perfect way to show exactly what's on his mind. 
Track 1 – The Smiths Girlfriend in a Coma
Track 2 – The Cure Friday I'm in Love
Track 3 – Lana Del Rey National Anthem
Track 4 – Kenny Chesney Come Over
Track 5 – Neon Trees Everybody Talks
Track 6 – The Lumineers Ho Hey
Track 7 – Rocky Votolato White Daisy Passing
Track 8 – Gotan Project Santa Maria
Track 9 – Frank Sinatra Fly Me to the Moon
Guess what? It worked!
Out of Our Closet Today 7-1-12: Mixed Tape
Pants: Distortian Jeans/Quicksilver.com $70
Shirt: John Lawrence Sullivan Western Shirt/farfetch.com $290
Watch: Nixon S.A.M/Barneys $250
Shoes: Forzieri Multicolor Wingtip Derby Shoes/Forzieri.com $580
Be Yourself.  Be Fearless. Be Your Own Unexpected Luxury!
What would you put on your mixed tape? Let us know!
And check out all of our daily looks and style reviews in our Style section!
Follow Us: