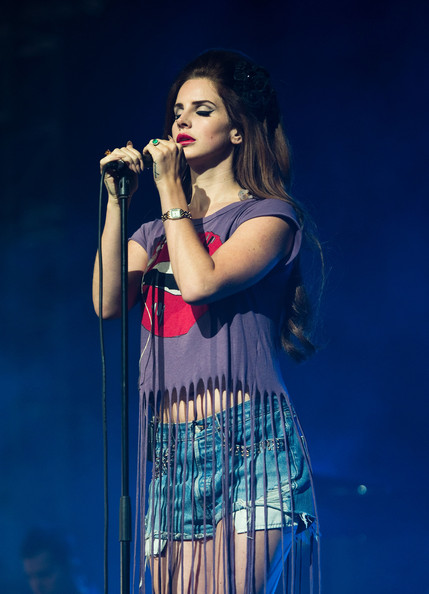 We are absolutely obsessed with Lana Del Rey.  We love her voice, her music and her style.  Earlier this week she released the official video for her single National Anthem.  Channeling Jackie Kennedy and Marilyn Monroe she portrays vintage love eternal in sepia toned sensuality.  God Bless America, God Bless John F. Kennedy…and God Bless Lana Del Rey!
Be Yourself.  Be Fearless.  Be Your Own Unexpected Luxury.
Check out all of our music picks in our DJ Raannt section!
Follow Us:
Image Source: Zimbio