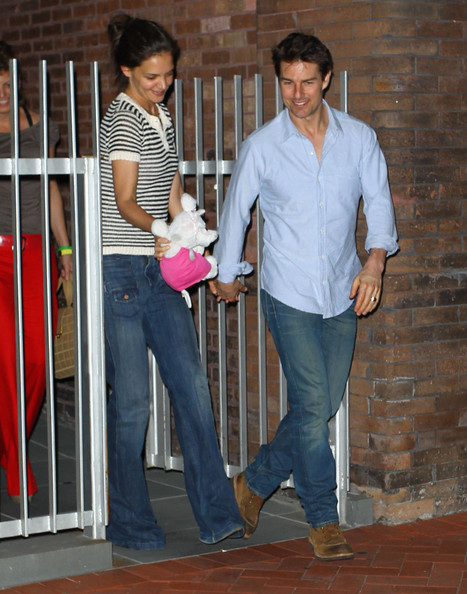 OMG! Can you believe it.  Well, as sad as we are to see any couple call it splitsville, we're not necessarily surprised.  Between rumored allegations…allegations…of Tom's sexual orientation to the online comedic campaign to "Free Katie", we're actually surprised it didn't happen sooner.
After 5 years of marriage, Katie Holmes filed for divorce on June 28th,2012, citing "irreconcilable differences".  Most interesting, although not surprising, is that Katie is asking for sole legal custody and primary residential custody of their daughter Suri.  Do you think Tom is going to stand back and allow that to happen? Guess we'll find out.
By the way, please don't read any articles on this topic, gossip or pass judgement…their representatives have asked for their privacy in this matter.  As if!
In other news, gay couple Neil Patrick Harris and David Burtka are still happy and doing great with their twins!
Be Yourself.  Be Fearless.  Be Your Own Unexpected Luxury.
Follow Us:
*Image source: Zimbio