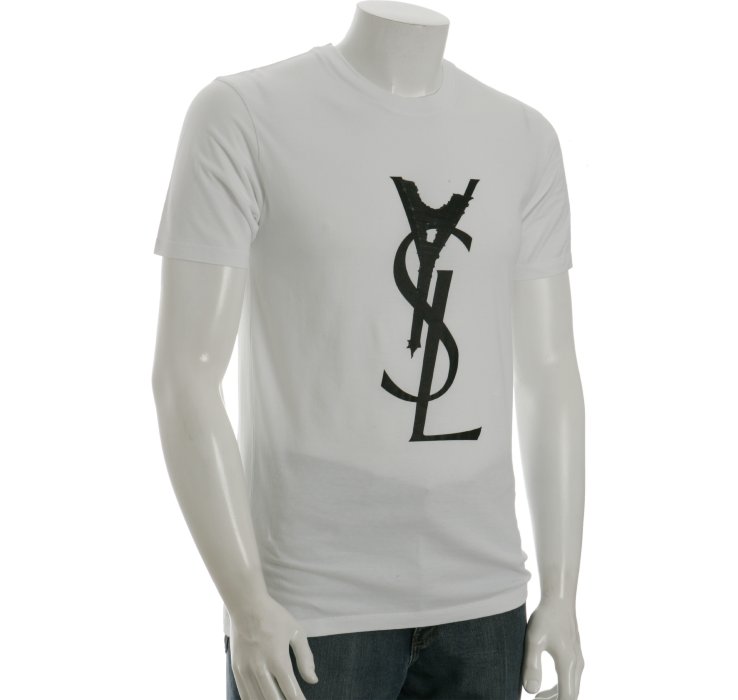 In the last year, we have seen this tee shirt everywhere on the internet.   While knock-offs can be bought for $20 at any online tee shirt store, the authentic Yves St. Laurent men's tees run anywhere from $200-$700! While we're all about luxury and think these tees are absolutely fabulous, $700 is a little pricey…even for us.  But we're not about knock-offs either so we've put the newer, grey designs on our wish lists below and are hoping Santa tucks it in our stocking this year! Check our favorite below, which we found paired with Alexander McQueen pants and a cardigan on Matches…one of our favorite clothing sites!!!
Check back with us daily for our fashion and style picks and reviews in our Style section!
Be Yourself.  Be Fearless. Be Your Own Unexpected Luxury!
Please Follow Us: