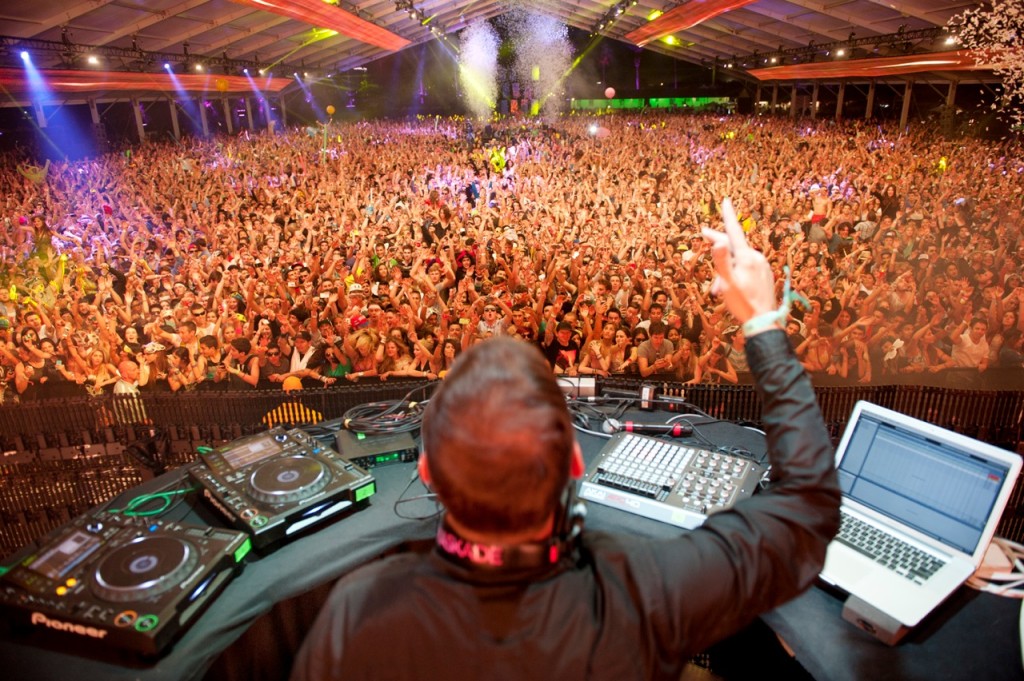 EDC 2013: Under the Electric Sky, the forthcoming documentary chronicling the fan experience through the 17th annual Electric Daisy Carnival (EDC), Las Vegas, has signed on Kaskade(Check out our interview with Kaskade HERE) to create the musical score to accompany the film. KCRW Music Director Jason Bentley will act as the music supervisor and musical director for the documentary and the film's soundtrack. In June 2013, EDC Las Vegas attracted a sold out crowd of 345,000 attendees over three days at the Las Vegas Motor Speedway.
"Kaskade and Jason understand the energy and passion that EDC fans bring to the festival," said Pasquale Rotella, CEO and founder of Insomniac. "By working together, I'm confident they will create a soundtrack which brings back memories for those that have attended EDC in the past, while also inspiring those who have never joined in the experience."
Kaskade is a GRAMMY-nominated artist who released his eighth studio album, Atmosphere, on September 10, 2013, and has scored 12 Top 10 hits on Billboard's Hot Dance Airplay Chart. His 2011 double-album, Fire & Ice, debuted at No. 1 on the Billboard Dance/Electronic Albums chart, and earned him his first GRAMMY Award nomination.
"EDC has become an American institution," said Kaskade, "and there's a tangible power in such a massive shared experience.  Translating that intensity into a film score is an undertaking I'm truly looking forward to."
Jason Bentley is music director of Santa Monica based NPR affiliate KCRW and host of the influential music programs Morning Becomes Eclectic weekdays and the dance-focused Metropolis every Saturday night. In addition, Bentley has worked as music supervisor and soundtrack producer for TRON: Legacy with Daft Punk, and The Matrix trilogy, among other film projects.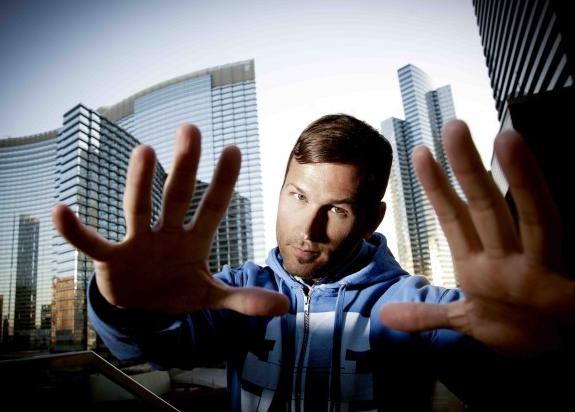 "EDC has evolved into one of the most powerful music festivals in recent history and I'm excited to put my creative stamp on this documentary," said Jason Bentley. "This film captures the beautiful relationship that fans have with the show, and I'm looking forward to creating a soundtrack that reflects this magical experience."
EDC 2013: Under the Electric Sky follows the journey of several festivalgoers as they make their way from their hometowns to the EDC Las Vegas festival grounds. The film will chronicle their unique experience through the event that has touched the lives of thousands all over the world. Beginning in 1997 with a few thousand revelers in Los Angeles, the Electric Daisy Carnival has become the largest dance music event in North America. The festival is known for its immersive environment featuring state-of-the-art stage production, pyrotechnics and lighting, roaming theatrical performers and dancers, full-scale carnival rides and interactive art installations.
Magical Elves partners Dan Cutforth and Jane Lipsitz, the production team behind the documentaries Katy Perry: Part of Me, and Justin Bieber's Never Say Never direct the documentary. Haven Entertainment, producers of the acclaimed film A Band Called Death, is producing the film. William Morris Endeavor (WME) represents the film, which will be released in early 2014.
Check out our interview with Kaskade!
Please follow us!