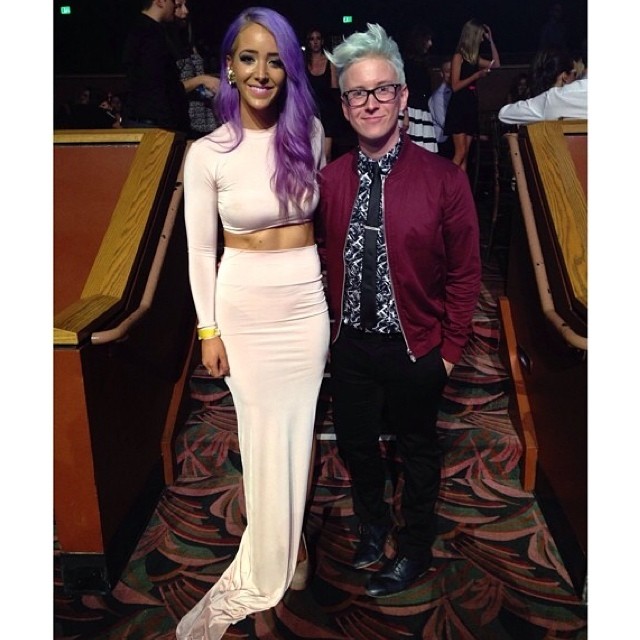 If humor is sexy than YouTuber Jenna Marbles is one of the sexiest women on the planet.  Since we posted her good friend Tyler Oakley, seen above at the mtvu Fandom Awards where Jenna won Viral Superstar! We've been fans of Jenna Marbles from the beginning and we've always thought she was super sexy!
Congrats to Jenna on her award and we're hoping maybe she'll be the Maxim Woman of the Year…but Viral Superstar is better anyday! Duh!
Check out all of the other women in our Sexiest Women of the Day list!
"The Best New LGBT young adult love story of 2014! Amazingly endearing and hilarious!"