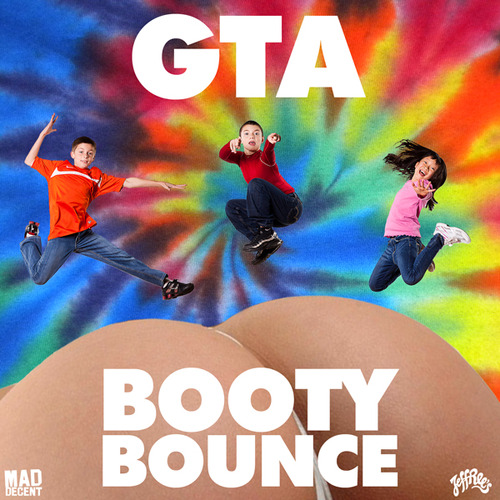 Recently, we mentioned we were looking for guest bloggers on our site in the areas of style, music and pop culture reviews.  Within days, several people contacted us stating an interest in working for us.  This was actually more difficult than we thought because we wanted to find writers who had a similar voice as ours, share the same passion we do for the things we love and also lived a life according to our motto…Be Yourself, Be Fearless, Be Your Own Unexpected Luxury.  Alberto Reyes was a perfect fit.  Below is his first music review for us.  We hope he will continue to write for us regularly and join us in attending music festivals and events, developing a strong voice in the music scene.  If you also have an interest in being a guest blogger on our site writing about music, style or pop culture reviews, please contact us at info@raannt.com.
Rising EDM group, GTA might have a significant breakout hit on their hands with "Booty Bounce (Feat. DJ Funk)"! Being praised as "one of the biggest releases ever" on Mad Decent/Jeffrees by the label head himself, Diplo might guarantee it. The Miami-based duo are no newcomers to the EDM game and showcase their raw talent and keen ear for infectious beats on their new single. This track explosively combines an INCREDIBLY catchy and over the top vocal (try NOT to shimmy while singing "BOOTY BOOTY BOOTY  BOOTY BOUNCE") and a hard hitting bass drum that will leave you in dire need of a dance floor. Take a listen, grab the free download & get your booty bouncing!
http://soundcloud.com/maddecent/sets/gta-booty-bounce-jeff036/
If you liked Alberto's write-up, please give him a little praise in our comment section below! And follow him on Twitter HERE!
Check out all of our daily music picks and reviews in our Music section!
Follow Us for all of minute by minute antics: