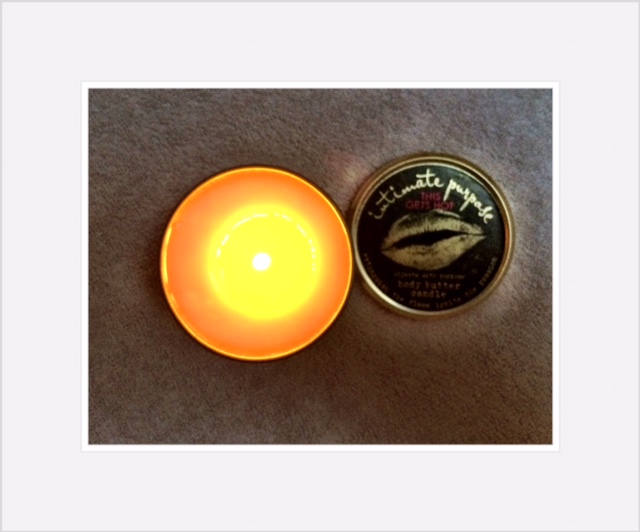 A few weeks ago we ran across an article about a celebrity gifting suite for OWP: Objects With Purpose; The Wearable Candle!   We were so entranced by the creativity of these dual purpose candles that we reached out to creator Ianthe Mauro who sent us one immediately.  We were so excited when it came in the mail and even more excited to find the perfect occasion to use it.
The candle that we were sent was the Intimate Purpose candle, which also doubles as body butter and hot massage oil.  And…without giving you the intimate details, we're here to tell you that it really does work; amazingly well!
The scent? Imagine laying on a beach all day in St. Barths, drinking drinks thick with freshly squeezed juice and swimming in the ocean, the sun and brightening your skin.  You go back up to your room late in the day for a nap before going out that night.  When you wake up, you realize you have slept into the early evening and the moon is high on the ocean and candles are lit around the room.  They smell like a mix of the tropics, sun, beach…and sexy.  This is what this candle smells like.  Island Sensuality…and we love it.
And let's make one thing very, very clear; this candle smells expensive.  It comes in a small tin can that can travel anywhere and burns for several hours, only costing $10-$20 depending on the size.  We're absolutely obsessed!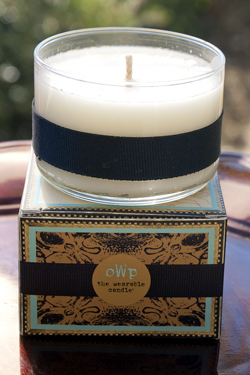 Objects With Meaning also have several other candles including Dirt Rich, Fight or Flight and 'Twas the Scent Before Christmas, which we're exceptionally excited about.  In addition, they have roll on perfumes, room sprays and gift baskets.  We're obsessed and want all of it!
Check out all of the amazing items at Objects With Meaning; The Wearable Candle!
Make sure to check out all of our Sexiest Items of the Day!