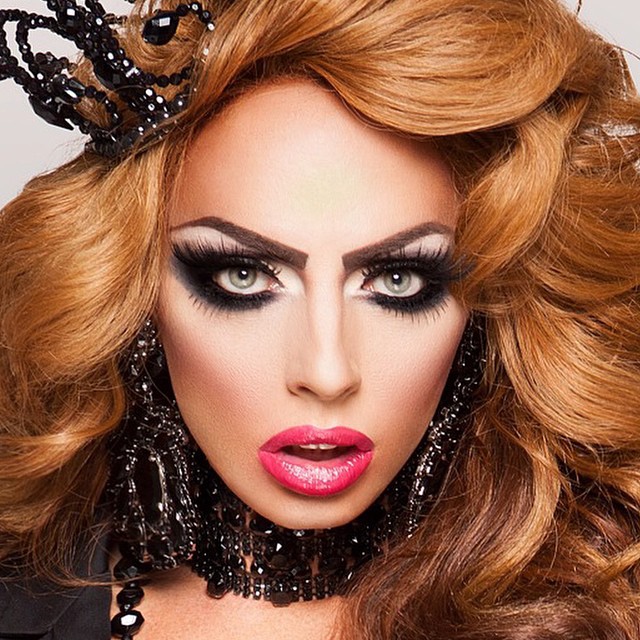 We love drag! Period! So we thought it just made sense that our newest "Sexy List" for 2015 be the "Sexiest Drag Queens of the Day".  If you just recently found us, here's the deal: we make daily lists of the sexiest men, women, models, items, underwear, songs, etc…and we tell you where to find them on the internet including their Facebook, Twitter and Instagram sites.  We've interviewed tons of drag queens in the past(you can find these all in our Drag Queen Interview section including Sharon Needles, Roxxxy Andrews, Ongina and tons more!)
Anyway, back to the Queen of the Day, Alyssa Edwards! We've followed pageants for years so we've been long fans of Alyssa! As amazing as she looked on RuPaul's Drag Race and as much as we love her on Alyssa's Secret, nothing does her justice as much as a good old stage! She's definitely one of our all time favorite queens, and sickeningly sexy, which is why we've chosen her as our first ever Sexiest Drag Queen of the Day!
We love you baby!
Check out Alyssa's Facebook, Twitter, Instagram and her YouTube channel for her hilarious Alyssa's Secret videos!
Make sure to check back tomorrow for our next pick of Sexiest Drag Queen of the Day and let us know in the comments below who you think should make the list!
Follow us!