Volume 2 of my TOP 10 songs of the week!!!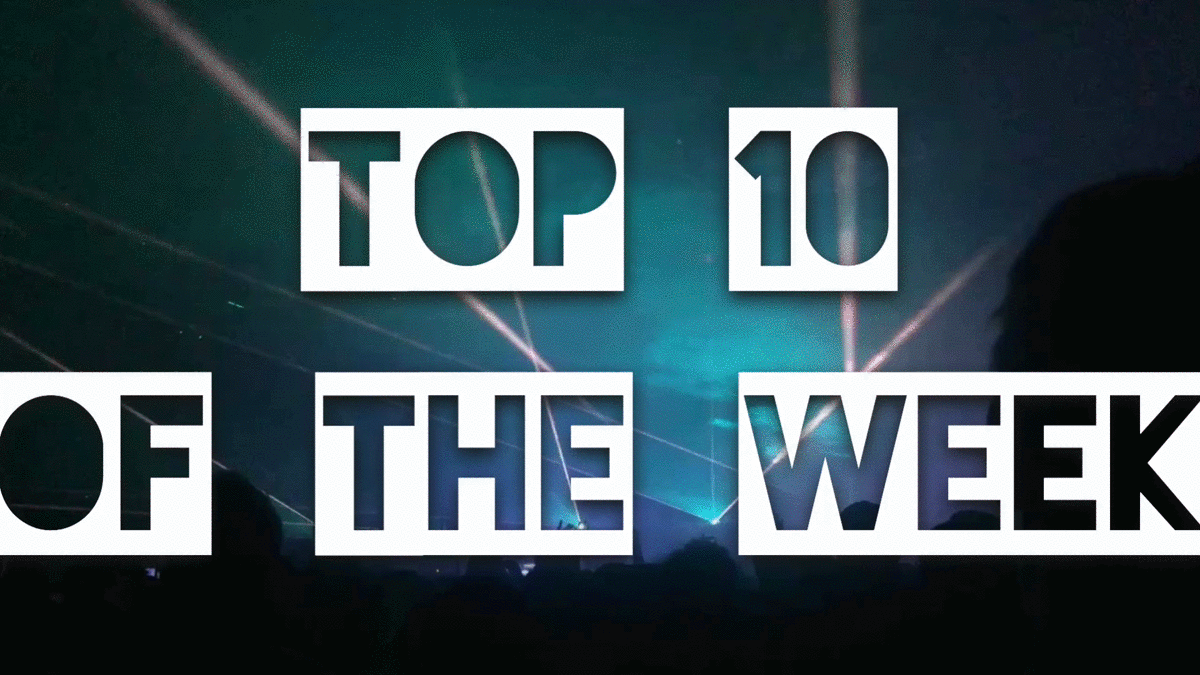 I will tell you, I'm loving putting these lists together. I get asked what i'm listening so often and I figure this would be the best way to share what my musical obsessions currently are. Originally I wanted the lists to have some sort of theme, flow… but then I thought, my shuffle doesn't, so why should my lists. So here you go 😍 (I'm going to link each song to iTunes, in case you guys wanna get them, ok?):
Claptone – Under The Moon feat. Nathan Nicholson.
First of all, I love all things Claptone. HE'S amazing and I could just die if I got to work for him. The man has an amazing ear and musically that creates sensual, energetic and captivating music. 'Under The Moon' does just that, I can't stop playing it.
Scala And Kolacny Brothers – Creep (Radiohead cover).
The original 'Creep' by Radiohead is such a classic, iconic, timeless song. I LOVE that song. When I heard this version in the season finale of E!'s 'The Royals', I literally started singing, without realizing what the song was, and then… I screamed, looked for it, and here you go!
Tiësto & Dzeko – Jackie Chan (feat. Preme & Post Malone).
Digging this light hip hop and edm blend Tiesto & Dzeko created. Perfect for all the fun summer activities!
Clean Bandit feat. Demi Lovato – Solo.
😍😍😍😍 all i gotta say.
Loud Luxury feat. DYSON – Sex Like Me.
SHE sure can't!!! What a fun summer song! This one came on BPM Sirius XM the other day and I get so happy every time it comes back on.
Chris Lake & Marco Lys – La Tromba (Marco Lys Rework).
Our boy Diplo (duh) introduce me to this track. Give you one guess why I love this one…
DJ Sliink, Zak Leever – Never Stop.
I feel like this is such a Festival song. I close my eyes and see the euphoric bodies jumping and feeling the vibes of this song.
Dillon Francis feat. Young Ash- BaBaBa (Vete Pa Ya).
This makes for Dillon Francis' 3rd single from his upcoming Spanish album.
"For my album I really wanted to make a song reminiscent of 'Que Que', but an elevated version of it that was fun yet tough sounding. Young Ash's flow on this is exactly that," shared Francis. "It's truly one of my favorite tracks from the project. Her voice is so strong and striking which makes for such an incredible gritty moombahton song"

Knife Party – LRAD

.

Oldie for sure… but holds a special little place in my music loving heart.

Lemaitre – Machine (Coucheron Remix)

.

Turn on the volume, roll your windows down (if you're driving) and jam it out!!! This song makes traffic enjoyable. Like I almost (but not really) look forward to 6pm traffic so I can decompress from work and dance a little.
There you guys, Volume 2 of my weekly TOP 10 songs. Hope you're enjoying the lists as much as I'm enjoying putting them together! And if you remember, IG story yourself jamming to these tracks and tag @RAANNTMAG… I want to see you love these tracks as much as I do.