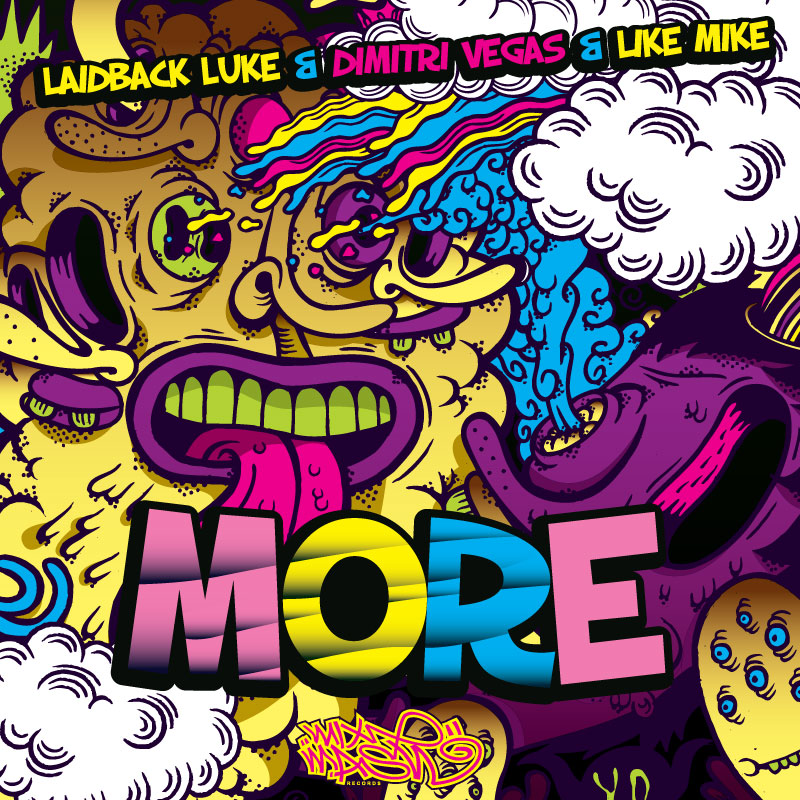 In a collaboration of almighty proportions, three of the world's biggest producers have combined forces to create the monstrous smash hit 'More'.
International heavyweights Laidback Luke, Dimitri Vegas & Like Mike bought their collective and considerable talents together and in doing so have created one of the most eagerly anticipated tracks of 2013.
The single, has been dropped by the DJs acts at clubs and festivals for the past year and it was in the soundtrack to the 2012 Tomorrowland After-Movie watched by over 75 million EDM fans, has already received a killer amount of support from their DJ peers, with David Guetta, Steve Aoki, Bad Boy Bill, Crookers, Lucien Foort, Angger Dimas, Oliver Twizt and more putting their weight behind it. Now fans everywhere can grab their slice of the action by heading over to Beatport and getting their copy.
Check back in with us daily for music reviews and posts!
Please follow us for celeb gossip, music and style reports!