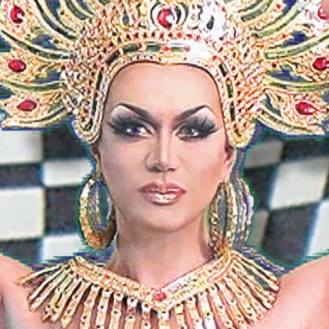 Manila Luzon of RuPaul's Drag Race fame released a 3D video today for One Night in Bangkok, which coincides with the release of her most recent T-Shirt line(watch out…you might see it on T-Shirt Tuesdays on raannt!) When asked why she chose to do this song in 3D she responded, "One Night in Bangkok has always been one of my favorite songs…and out of all of the asian stereotypes I've portrayed, I haven't done a Thai impersonation yet.  And I did the music video in 3D because I wanted everyone to see how great my boobs look in person!!!"
Check out the video, directed by Francis Von Legge, below and see those boobs for yourself!
Buy Manila's merchandise on her website HERE!
Check out all of our RuPaul and Drag Star interviews in our Interview section including Sharon Needles, Jinkx Monsoon, Roxxxy Andrews and more!
Please follow us for up to the minute entertainment news!