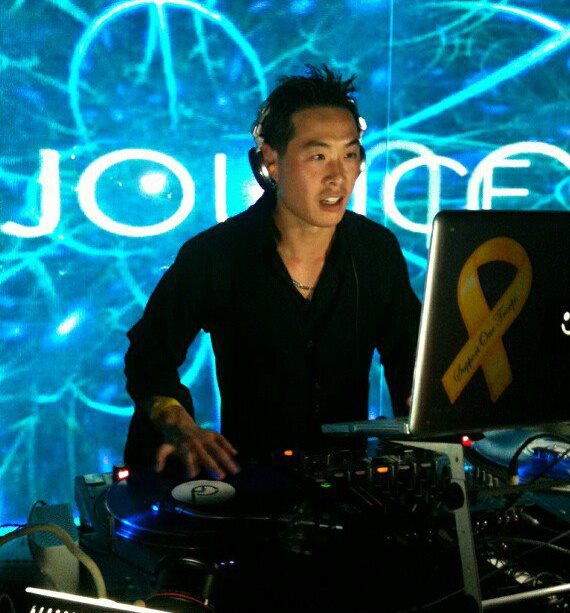 Directly based in the center of the entertainment world, DJ Jounce is pulsating killer beats straight into the hearts of EDM lovers. Originating from mixed-CDs, with no names or labels, Jounce focuses his music on the pure serenity of his beats, the rhythm of how the music ultimately makes your body want to move.  Traveling the world with his music, Jounce continues to evolve his craft with culture, new music and feedback from the crowd.  As a fairly new DJ that is getting a lot of radio play, we couldn't help but to love him more and more. Introducing Jounce, a DJ favorite by all.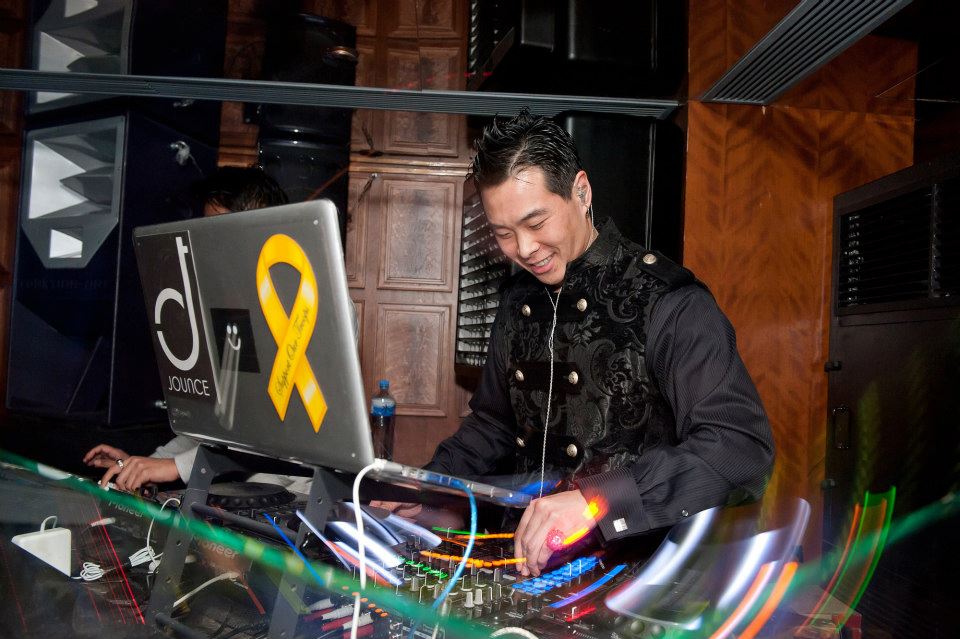 1. Introduce yourself in 5 words or less.
Your mama's favorite rising DJ
2. What do you think sets you apart from other DJs?
I'm always listening from the dance floor's perspective because I enjoy dancing myself.  It's amazing how many DJ's don't actually dance … isn't that like a chef who doesn't eat?  I don't really set boundaries or definitions.  So if it sounds good, I'll spin it … regardless of who else likes or hates it, who wrote it, or what category it's been boxed into.  Also, I started out as a musician, so I try to mix harmonically and apply musicianship to my production which feeds into my DJ'ing.
3. When did you realize you wanted to be in the music industry?
My passion's been music since as early as I can remember.  I never thought about being in the "industry", but I guess that's just what happens over time when you make it your livelihood as well.
4. How were you introduced to the world of Electronic Music?
One of my friends would voluntarily make mix-CDs for me before I even started DJ'ing.  It was cool because there were no track or artist names, pictures or anything else but the music … so I got to listen without any biases.
5. What is something about you we wouldn't know by looking at you?
My heart rate is abnormally low.  I'm active, but the furthest thing from a marathon runner.  I've been clocked at 35 BPM.  No DJ should ever be at that BPM.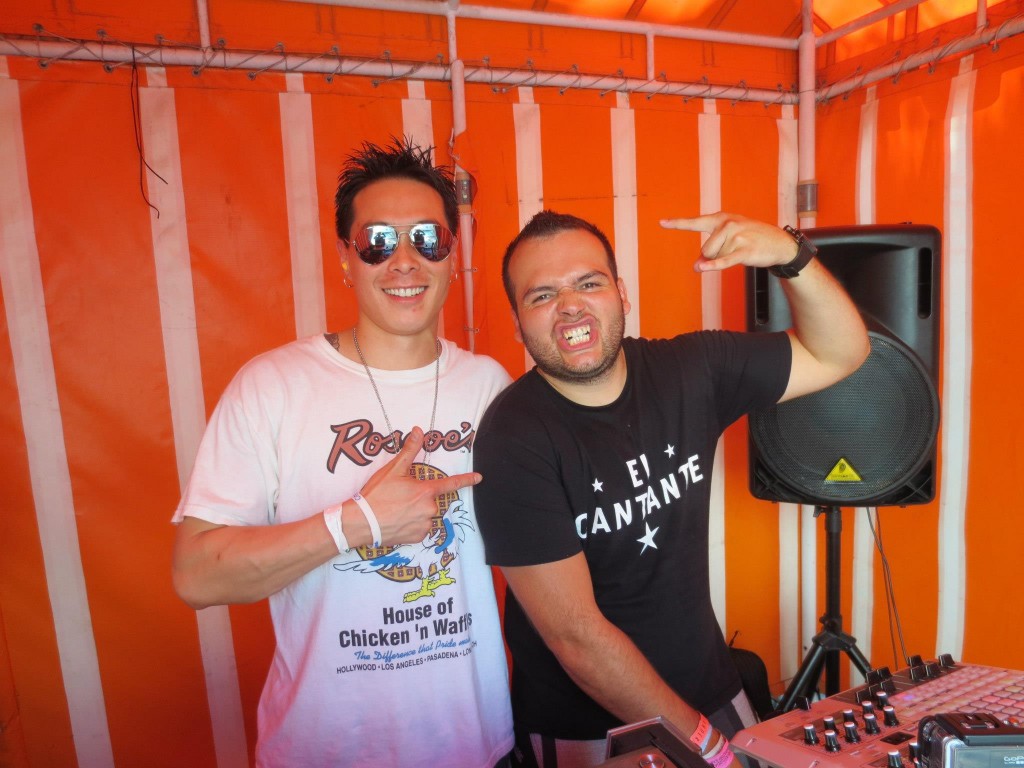 6. How do you define sexy?
Something that makes you salivate that you're not "supposed" to eat.
7. What's the sexiest City? Hotel? Club? Music Festival? Song?
Las Vegas.  Artisan in Vegas.  XS in Vegas.  Electric Daisy Carnival.  As of right now, my new track "Vs. Doppelganger", especially with Stefni's vocals.
8. What is your favorite music festival you have ever performed at and why?
I closed out the main stage at the Sunset Music Festival 2012 in Miami.  I met some of the coolest people ever … and I still keep in touch with them.
9. What music festival are you most looking forward to and why?
Ultra Music Festival.  One of my goals is to DJ there.
10. Will you be introducing new music throughout your tour dates?
Yes!  I've been busy in the studio and will release new tracks all year long.  Stay tuned … follow me at www.FaceBook.com/DjJounce!
11. What are the pros and cons of touring?
Pros: Experiencing new environments and cultures, meeting new people, and sharing the thrill of music with them.  Cons: Crazy travel itineraries.  During my recent Asia tour, I DJ'd in 3 countries in 3 days so that weekend was non-stop airports and traffic.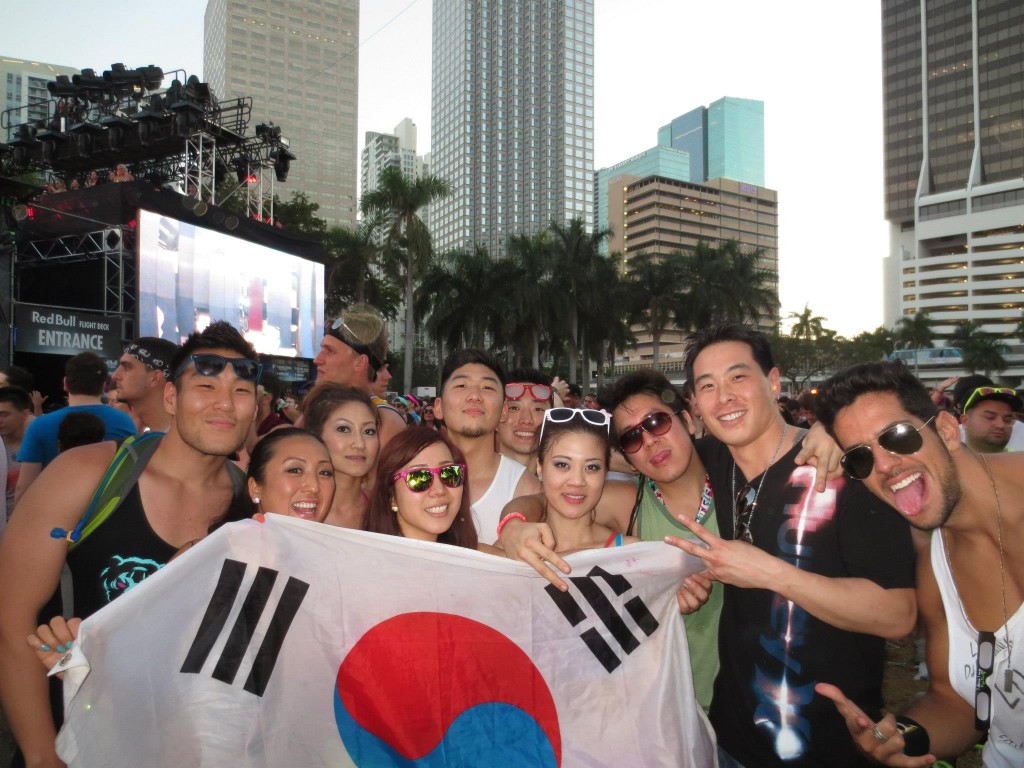 12. Which 3 musicians, dead or alive, do you respect the most and why?
Hendrix because he was self-taught and developed his approach by truly feeling the music and let that inspire his songwriting and unorthodox playing.  Michael Jackson because he actually wrote a lot of his songs … and there is no other musician's songs (or remixes) that I think could work for a greater variety of audiences … past, present or future.  I should mention someone in the EDM world, huh?  Swedish House Mafia, at least as producers, have created some of my favorite EDM tracks that I know will continue to inspire me years later.  I also respect that they were very successful individually, yet were able to create as one.
13. What advice would you give to an aspiring DJ?
DJ because you love music.  If you want something else out of it, you'll get something else, but it probably won't be what you really want.
14. What's next for Jounce?
Lots of new releases starting with "Vs. Doppelganger", which also has a music video in the works.  Plenty of other shows.  This summer, I'll be touring in Europe, including Ibiza.  Also, my revamped web site www.DjJounce.com is about to launch.
15. What are your three simple luxuries?
My freedom.  My health.  Good music.  I don't take anything for granted.
Thanks buddy! 
Check out all of our DJ Interviews in our Interview Section as well as daily music reviews and posts in our DJ Raannt section!
Please follow us for up to the minute music news on releases and tours!
WARNING: We allow 100 words or less of content per interview to be taken, with a link to our original interview, and used without our authorization. Content larger than 100 words or copying our entire interview without our authorization to be used in ANY manner will result in our taking legal action per copyright infringement.