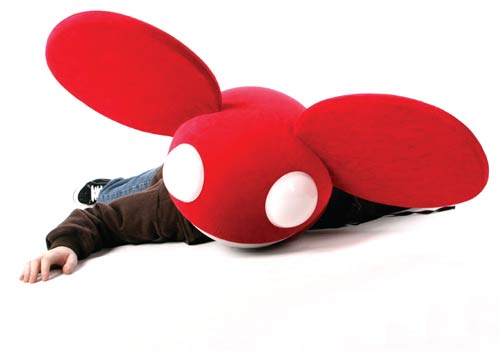 We're huge deadmau5 fans so we thought we'd just drop a little love in his direction today as we play one our favorite deadmau5 mixes, Attention Whore, sung by Melleefresh! Love her!
Stay tuned til tomorrow to see what song we're spinning on DJ Raannt! (They all have subliminal messages of course! Can you guess why we picked this song? Check out all of our picks to play along!) As well as our interviews with the newest cast of RuPaul's Drag Race and NOH8 Photographer Adam Bouska!
Be Yourself.  Be Fearless.  Be Your Own Unexpected Luxury!