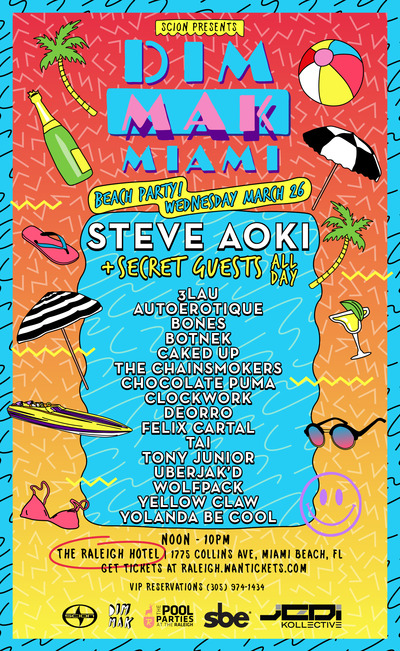 The killer Dim Mak Pool Party is back to the Raleigh Hotel in Miami and this time the raging will blow years past out of the water!  The Raleigh Hotel is incredibly sexy and so will this Party!! Steve Aoki will be leading the beats as other DJs will come add to the musical experience AND!!!! The party promises for multiple secrete guests!!!  We are so excited to come and interview some of these incredible DJs! 
Check out last year's recap video of Dim Mak's Miami invasion below!
Buy Tickets to the Beach Party HERE!
Check out all of our daily music reviews and posts in our Music section and follow us for updates from Ultra and WMC!
Please Follow Us!