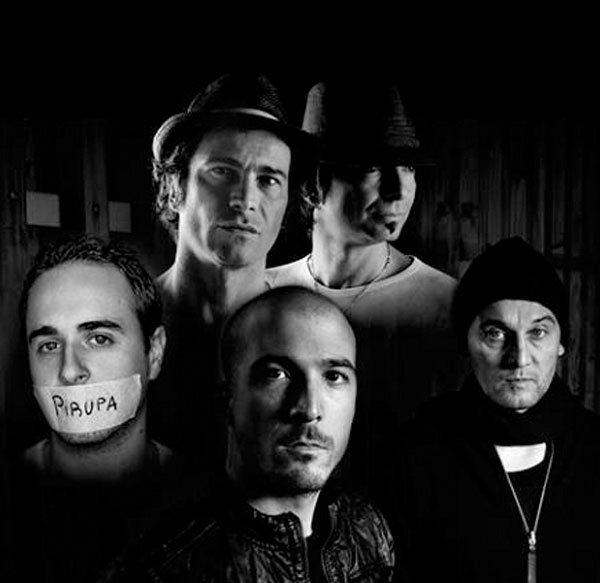 Defected Records is set to drop an incredible collection of pure underground house music from electronic Italian trio of Flashmob, Supernova and Pirupa this coming February 28th  marking this project the 50th release of the acclaimed In The House series.  The 3CD and download will be jam packed with remixes from incredible producers from around the world as well as new and exclusive tracks from the Italian trio. Each CD will be mixed by each of the DJs allowing them to have their own distinctive beat.
Check out the track list for each CD and let us know what you think!
CD1 – Mixed by Flashmob
01. A Guy Called Gerald – The Universe (Featuring Jennifer Neal)
02. Detroit Swindle – The Wrap Around (Original Mix)
03. Flashmob – Ninety Five (Original Mix)
04. Brawther – Spaceman (George FitzGerald Remix)
05. Flashmob – Ninety Five (Dirty Channels Remix)
06. Blaze – Lovelee Dae (Flashmob Underground Mix)
07. Rachel – Follow The Step (KiNK Beat Mix)
08. Motorcitysoul – Bass En Provence (Original Mix)
09. KiNK – Detunator (La Force seven Bowls Remix)
10. Kris Wadsworth – It's Time (Original Mix)
11. Mr G – Lightz (G' Out Dub) w/ Gene Farris – Welcome To Chicago (Acapella)
12. Hot Chip – How Do You DO (Todd Terje Remix)
13. Flashmob – Pieces feat. Laila Walker (Panorama Mix)
CD2 – Mixed by Supernova               
01. Tapesh & Dyane S – Your Love (Original Mix)
Chez Damier – Can You Feel It (Acapella Short Cut)
02. Harrison Crump – No More Lies (Sonny Fodera Remix
03. Julien Chaptal feat Minivila – Wild Cat (Original Mix)
04. Kevin Over – Soul X (Original Mix)
05. Private One – Sunset City (Original Mix)
06. Daniel Selfmade, Charlie Demir – Libre La vida (Supernova Remix)
07. Jimpster – Can't Stop Loving
Supernova – I Can't Do Without U (Acappella Short Cut)
08. Guy Gerber feat. Jaw – Steady (Original Mix)
09. Luciano – Rise Of Angel (Andrea Oliva Remix)
10. Kerri Chandler – Bar A Thym (Supernova Dub)
11. Dave Aju – Caller #7 (Seth Troxler and Subb Ann Remix)
12. Nick Curly – Wrong Hands (Yoruba Soul Remix)
13. Supernova – The Bridge (Original Mix)
14. Supernova – The World Is Crazy (Original Mix)
CD3 – Mixed by Pirupa
01. Michael Melchner – FourToTheFloor (Matthias Tanzmann Remix)
02. Nathan Barato – It's My Turn
03. Pele & Shawnecy – Free Your Style
04. Tom Flynn – Anytime Anywhere
05. Paolo Driver & Zoo Bof – I Still Need You
06. Pirupa – Bad Ass
07. Bimas – Back To The Past
Pirupa – Party Non Stop (Vocal Tool)
08. Ruben Mandolini – Lady Of Time
09. Paco Maroto – Old School (Original Mix)
10. EdOne – Ragga Master
11. Ramiro Lopez & Miguel Lobo – In Vein
12. Basti Grub – Damdamm
Nathan Barato – Hard Werq (Vocal Tool)
13. NiCe7 – Bassline Soldiers (Pirupa Remix)
14. Landmark & Kres feat. Frederic Mos – Music In You (Original Mix)
15. Leon + Toky aka Superheroes – 2 Guys
16. Enky – Welcome Back
Pirupa Just For You (Vocal Tool)
17. Pirupa – Just For You
Let us know what you think and check out all of our daily music picks and reviews in our DJ Raannt Music Section!
Please Follow Us: