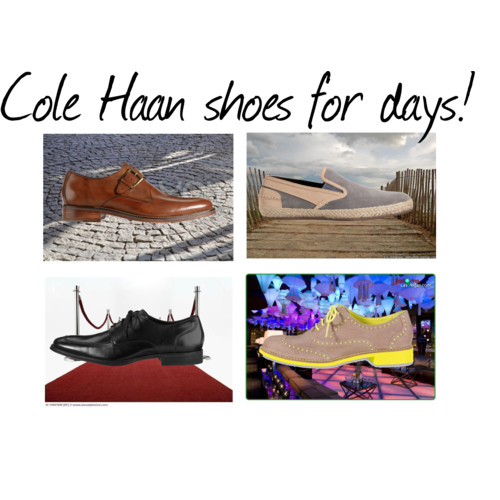 The brilliant minds at Cole Haan have mastered the ability of turning classic foot wear – aw well as outerwear and accessories – into pieces that are modern, current, and above all, desired by anyone with or without a sense of style.  The collective combination of classic shapes and classic leathers mixed with the current season colors and textures create a line of shoes that fit every man, every occasion and every day.  Their street wear can easily translate to a red carpet event and evening into a night out.  The comfortable design for their casual wear allows you to play with colors, making each piece appropriate for any occasion.
As the fall styles enter our minds and the summer sales enter our bank accounts, remember to always be true to your style and esthetics. Pick pieces that highlight your personality and will go with what is already in your closet.  Lastly don't forget to take care of your shoes.  Treat them like you would treat your car and house and they will go the extra mile! Clean them, polish them and dust them off.  After all, nobody likes a pair of sad looking kicks.
And always remember…
Be Yourself.  Be Fearless.  Be Your Own Unexpected Luxury!
Check out all of our style articles and daily looks in our Style section!
Please follow us!